Time for another edition of Friday Favorites!
Favorite Song: Jubel by Klingande. You guys….this song!!!! The saxophone in it is freaking amazing and the whole reason I am obsessed and can play it over and over and over again. Thanks to Chris for this one. He played it in the car one night and it was love ever since.

Favorite Recipe: These Slow Cooker Honey Buffalo Meatballs look amazing, right?!?!?!
Favorite Lust: These booties are so cute at Target.
Favorite Quote:
Favorite Pin: I love this simple palette shelf!
Favorite Links:
–Chris and I watched last week's episode of South Park about Yelp and it's reviewers. Well apparently Yelp didn't like it and is trying to sue them for $10 million. You have to read Trey and Matt's response to the lawsuit. I can't stop laughing. Also, further down the page they are talking about Fappy the Dolphin which is even more LOL's than I can handle. ( I left out the dolphin's full name to avoid weird search engine results to my blog. When you read the article you will see what I mean.)
–Are you the carrot, the egg or the coffee? This article puts life in a new perspective.
—This is the most ridiculous piece of clothing I have ever seen in my entire life. And the price??? Only people who can afford it are the ones who cant give the amount of fuck it takes to wear it.
Favorite Funnies:
We have all been here…
When your friend introduces you to another one of their friends…
As I am passing my treadmill in my garage to leave for work with coffee in hand….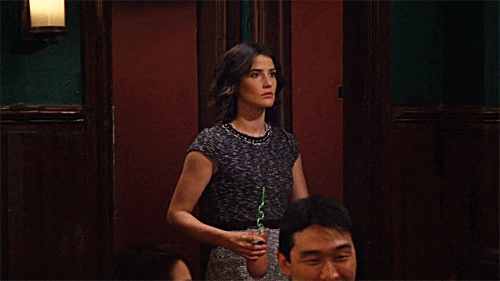 When a new register opens and you have been waiting forever to check out, and someone else who just got there walks to the newly opened register and pretends to not notice you.
I hope you all have a fabulous weekend! Linking up with Amanda.