Three day weekend, what up?!?!?! I am  SO excited to have an extra day this weekend. And it's a big one guys! FOOTBALL IS BACK! ROLL TIDE! I am so ready to spend my Saturdays eating delicious snacks and watching all the games. And by delicious snacks, I am hoping to keep most WW friendly. But you know, sometimes in a nail biter you gotta step up. This week was a complete shit show, and I am so ready for 5pm! Other than football, there are some things I want to get done around the house this weekend. My jewelry armoire came in, and it was broken. WHAT??? I was so pissed! But, Chris being the awesome husband he is, said he would handle all that. He said customer service was amazing, but in the end he decided to fix it himself. They told him we have about 80 days to decide if we want to keep it or they can switch it out. He did such a good job fixing it, I cant wait to load up my stuff! Other than that, we will probably hang low around the house. I am trying to get a play date together with a daycare friend this weekend too. What are you up to?
Favorite Moments: Laura and I finally got to try out Shake Shack yesterday! There wasn't a line to order food, but we had to wait awhile to pick up our food…and stalk tables like crazy until one came available for us to snag. I got the SmokeShack Burger and cheese fries. It was good, and I was sooooooooo ready to have a burger this week! I thought everything tasted good, but there wasn't anything super special about it. There are plenty of other burger places here in Birmingham, but this was a fun place for lunch. I would go back again, but when it calms down some.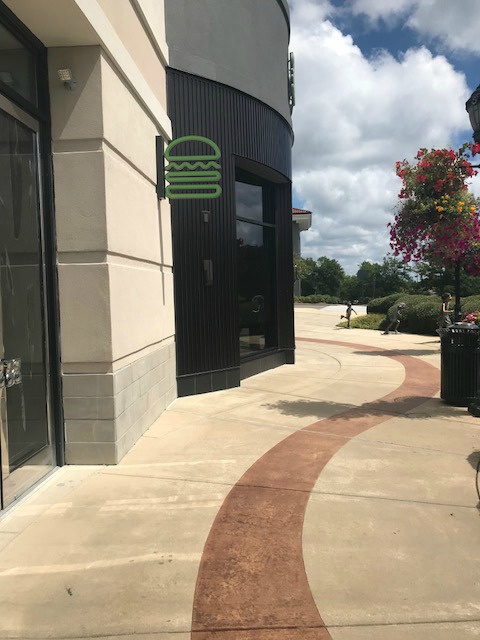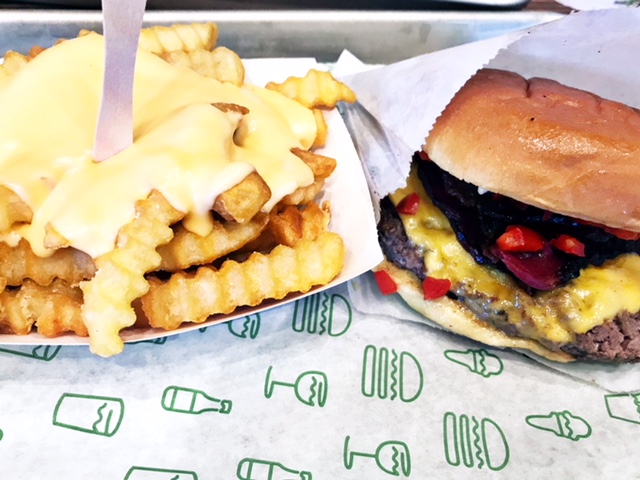 For the lunches I had in the office this week, I ate the Whole 30 Chick-Fil-A nuggets. It was a nice break from the lazy lunches I had been packing the last several weeks. They kept me full the rest of the day, it were delicious!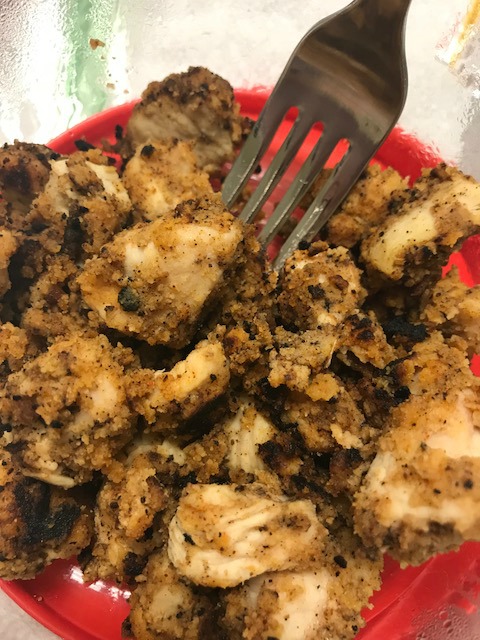 Favorite Recipe: Some WW recipes for game day! Who doesn't love nachos?
These sweet and sour meatballs sound good too!
Favorite Purchase: We got Zoe a pair of gold Puma shoes last week at Nordstrom Rack. She is obsessed and has worn them nearly every day this week. They are so darn cute on her! Here is the link if you are in the market. They are of  good quality and not too crazy of a price. They are the shoes she is wearing with her denim dress and come in other colors as well.
Favorite Sephora Picks: Real talk? The Sephora sales really don't impress me much. I mean, 15% off? Gee thanks. Sales tax here is 10%. You barely save anything. So I really only ever buy things that I am in need of at the time. Or if there is a palette or something I have been wanting for a long time, I might splurge on that. I never stock up or go crazy though. Right now, I need some make up remover (I hate the drug store one I am almost out of.) And I need a new moisturizer because I literally finished up the last of mine this morning. My favorite make up remover is the Boscia Make-Up Breakup oil, it works so good!
For moisturizer, my go to is usually the Clinique Moisture Surge. My make up goes on best with it, and it is just enough moisture without making my skin going nuts…but keeping the dry patches at bay. The price point isn't anything too crazy, since this stuff lasts awhile. Are you shopping the sale?
I hit pan a long time ago on the Naked color in my Naked Palette. It is my absolute favorite shade, and I am trying to decide if I want to just get a single one in it…or go for one of the eye pencils from Bobbi Brown or Laura Mercier. What is your all time favorite shadow color?
Favorite Reminder: 
Favorite Funnies:
All Zoe wants to watch at home is Secret Life of Pets. She talks about it constantly. And when we are in the car, all I am allowed to listen to is Welcome to New York by T Swizzle. It reminds me of Marshall and the 500 Miles song on How I Met Your Mother. It drives you insane, but then it comes back around and you find yourself singing to it. But seriously, send help. HELP!
Linking up with Amanda, I hope you all have a fabulous three day weekend!