I am back today with some more empties!!! Perfect day to review a few of these since a few of these will be included in the Sephora 15% off sale is starting!!! I am reviewing them differently today, and giving you the good and the bad. Tell me if you like this format better than just spilling it all in one paragraph.
**some affiliate links because if you are going to click anyways, then why not earn a little penny?**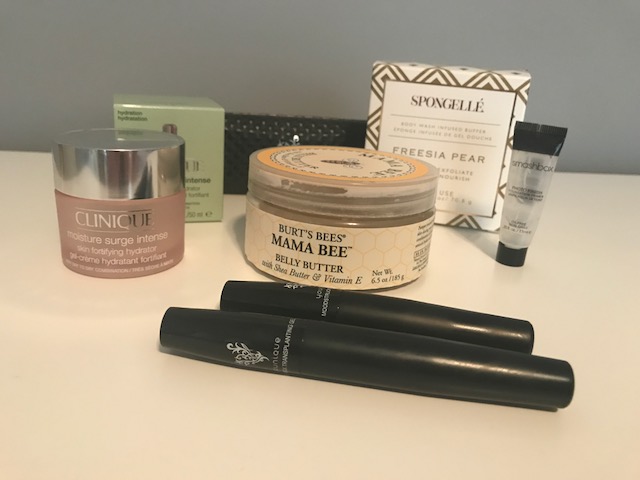 The Good– I am obsessed with this stuff you guys!!! I think I have mentioned it on my blog quite a few times. This is one of the best moisturizers I have ever used for my combination skin. It makes my skin feel so soft and smooth. My makeup applies so well over it that I really don't use primers anymore. I am repurchasing this during the Sephora sale!
The Bad– The only bad thing I can say is that it comes in a jar instead of a tube. I always wash my hands before washing my face and using this product so it isn't a big deal for me. And honestly, being in a jar ensures that you can use every last drop of it.
Repurchase: YES!!!
The Good– Let's start with scent. This scent is amazing!!! I like that this is an all in one. The soap is built in to the sponge so you just scrub all over your body with it. It leaves my skin soft and exfoliated, without stripping it of moisture. It was fun to use and it lasted a lot longer than I thought it would! I cant even remember when I got it??
The Bad- Other than being a little on the pricey side, the only negative thing I have to say is depending on your shower set up…it might be odd to store it between uses. We didn't really have a good place to lay it in our shower stall without it getting hit by water constantly, so I kept it by my sink and had to take it in to the shower each use.
Repurchase: This isn't something I would purchase on the regular, but I would certainly pick one up if I want something different and fun to pamper myself with from time to time. I would 100% purchase it as a gift for someone else too.
The Good – Decent primer, keeps my oily skin in check.
The Bad – Pretty pricey and gets used up quickly.
Repurchase: I have purchased this many times in the past, but with my current face routine and moisturizer…I find myself not really needed a primer.
The Good: I liked the length that this mascara provides. My eye lashes looked pretty fantastic when I used it!
The Bad: You have to purchase it through a Younique distributer. I don't know if it is just me, but the mascara flakes off and bothers my eyes. It is a little pricey.
Repurchase: No. There are mascaras from both the drug stores and Sephora that don't bother my eyes the way this did and are easier to purchase.
The Good– Safe to use while pregnant. Super moisturizing. I found that my belly itched less when I used this.
The Bad – I couldn't stand the smell of this stuff for half of my pregnancy. I used it the second half of my pregnancy and still have stretch marks from hell so it wont prevent stretch marks if they are in your genes. I think you are either lucky and wont have stretch marks because your mom/grandma didn't get them….or no matter what you rub on your belly the stretch marks are going to appear because that is your fate.
If I can only recommend one thing, it would be the Clinique Moisture Surge Intense! And honestly, it isn't near as pricey as some of the other moisturizers out there. This jar lasted me several months too! What are you going to purchase during the Sephora sale? I am getting the moisturizer and I was thinking about ordering another Kat Von D Everlasting Liquid Lipstick (my favorite!!!!) or this set.