I can already tell that today is going to be a long day. A little miss had me up every 10 -15 minutes since 245am in a little game she called, let mommy think she is going back to sleep, jk! Needless to say, I will be running through Starbucks for a venti something or another with maybe even an extra shot of espresso. It is hard to be mad, because when I finally gave in around 430am, and considered us up for the day…I turned on her light and she just smiled up at me so big. And then an hour later when I was doing my makeup in the bathroom, she took her Minnie Mouse and covered her eyes with it and fell back asleep. Rude.
Anyways, Easter weekend was fabulous! I tried the Pink Drink from Starbucks for the first time. So delicious!!! I also really liked the coconut milk mocha machiatto.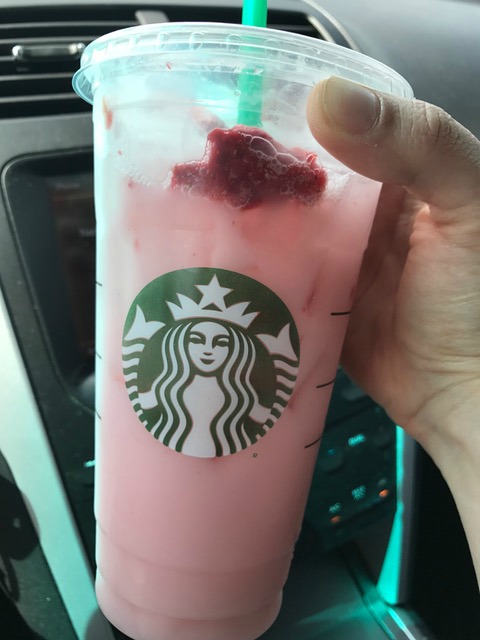 Zoe and I got the grocery shopping done on Saturday. This picture is what I call, I am trying to avoid sweet treats but its Easter and single servings dont count…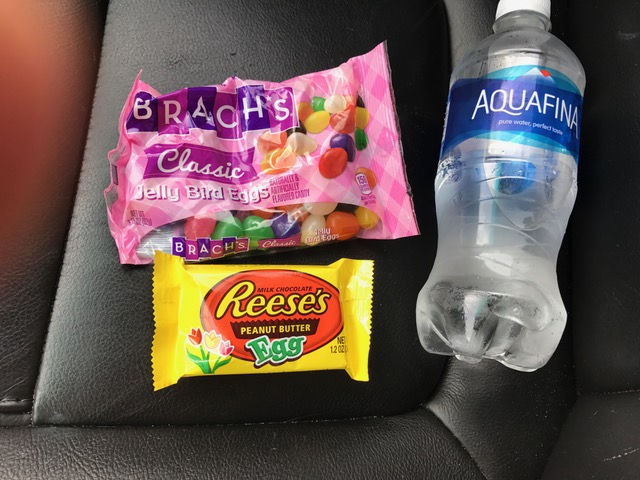 And Zoe wore a different Easter outfit each day!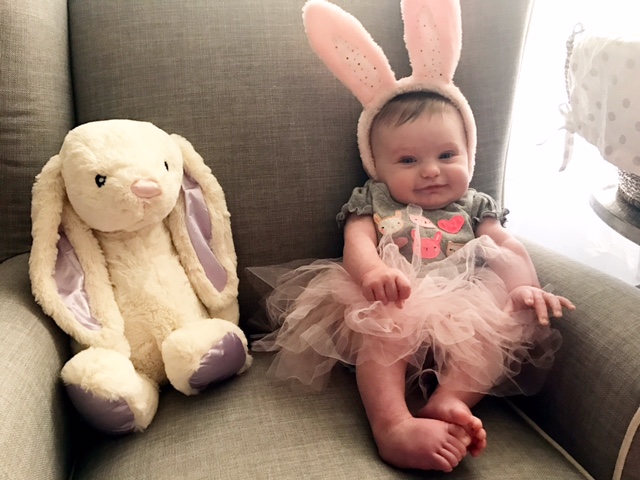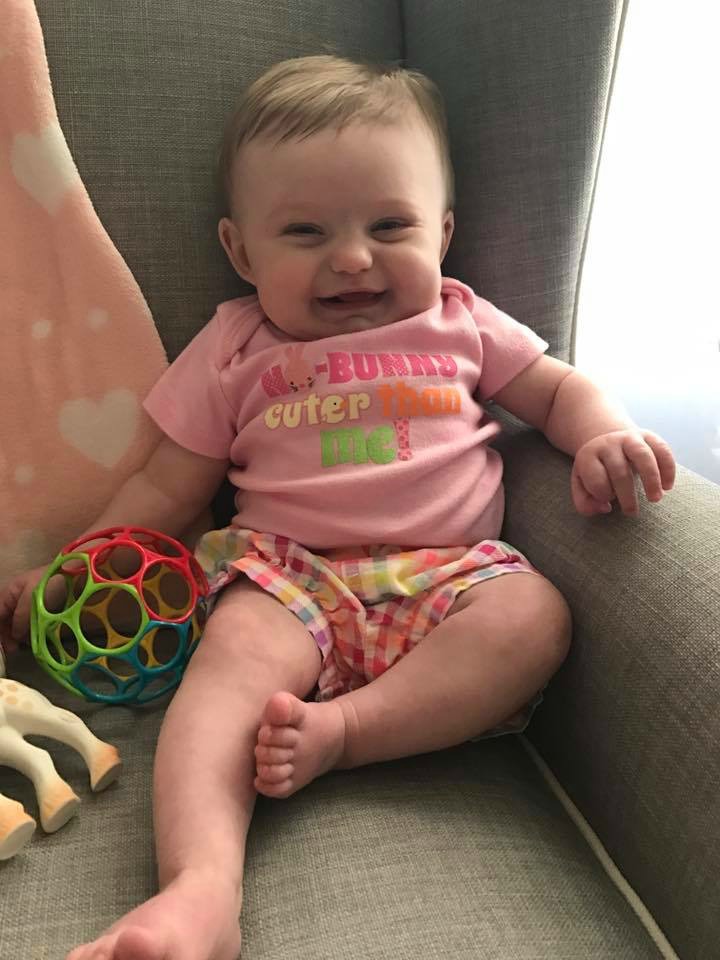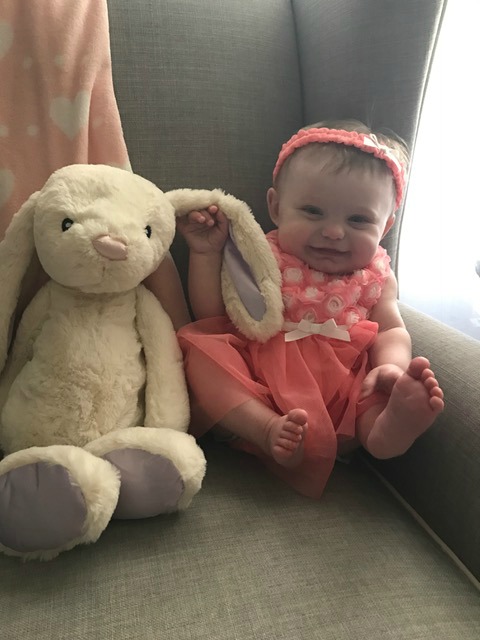 The Easter Bunny must have liked Zoe, because she made out pretty good!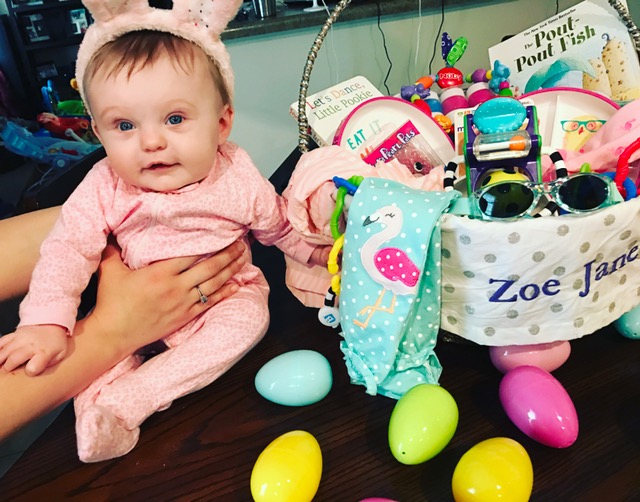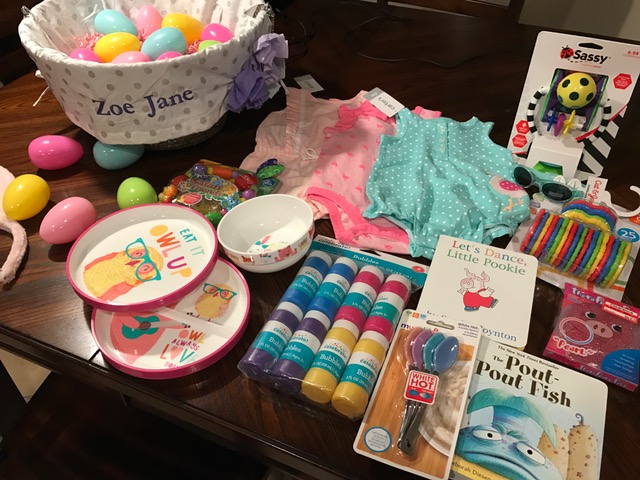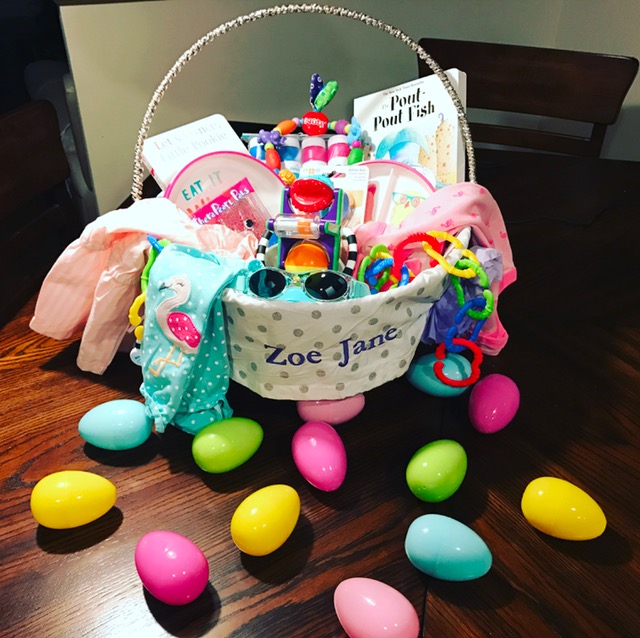 He even left her a Giraffe and Book at her Memom's and Grandaddy's house….and a little bunny from her Great Grandma.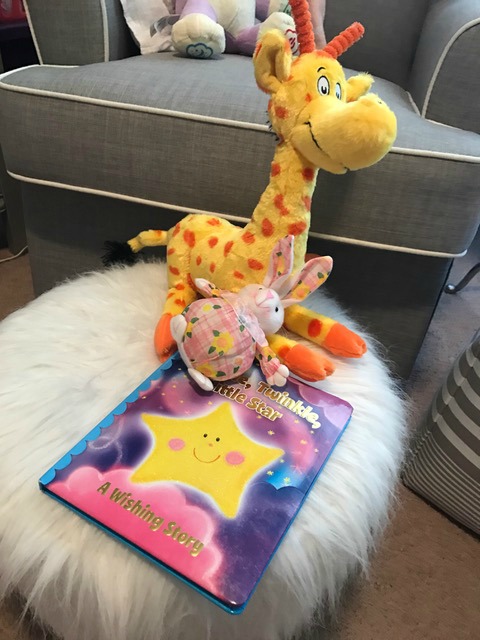 We had fun celebrating with Chris's family yesterday. I think we should all get off Easter Monday to recover, don't you think?
Linking up with Biana. I hope you all have a wonderful week!