This weekend went by so quickly! Though, don't they all? While I didn't get done all that I had planned...grass I am looking at you in all your jungle glory.…it was a good weekend!
After a very long time of researching, Chris decided he wanted to get a new TV for our living room on Saturday. After Zoe's morning nap we headed over to Best Buy and met his sister over there to look at TVs. The one he thought they had wasn't there and he ended up going with something else. It is five inches bigger than our other TV and I can certainly tell a difference! The jury is still out on whether Chris likes it or not. He notices so many things that I don't when watching shows.
Saturday afternoon, Chris's friend came over to watch the Electric Daisy Carnival with Chris. The guys grilled out steaks and they were delicious!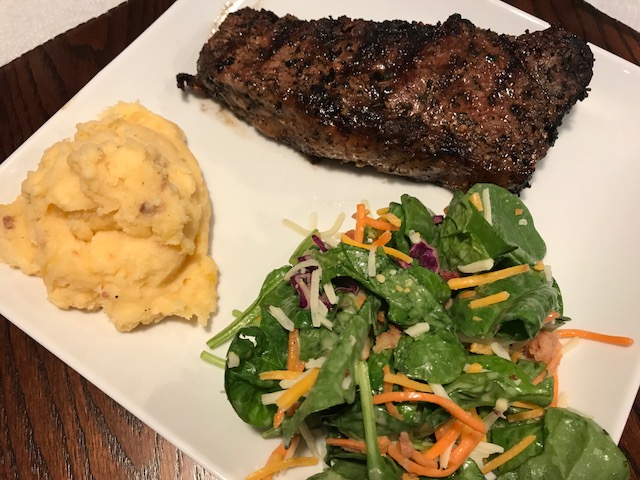 They had also picked up some sushi from Publix that I joked around saying it was sketchy, but it was actually pretty damn good!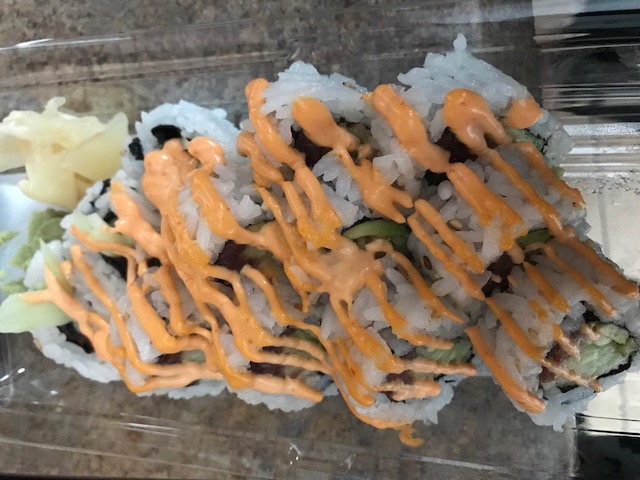 Sunday we got our meal planning and grocery shopping done, finished watching House of Cards, and celebrated Chris's first father's day. I made baked ziti for dinner.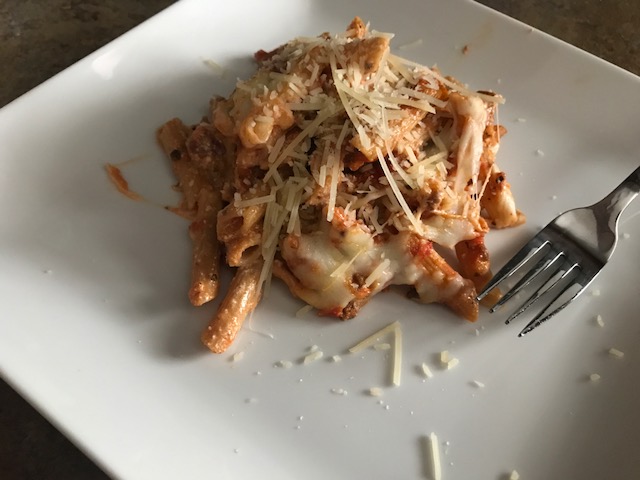 The rest of the weekend looked like this….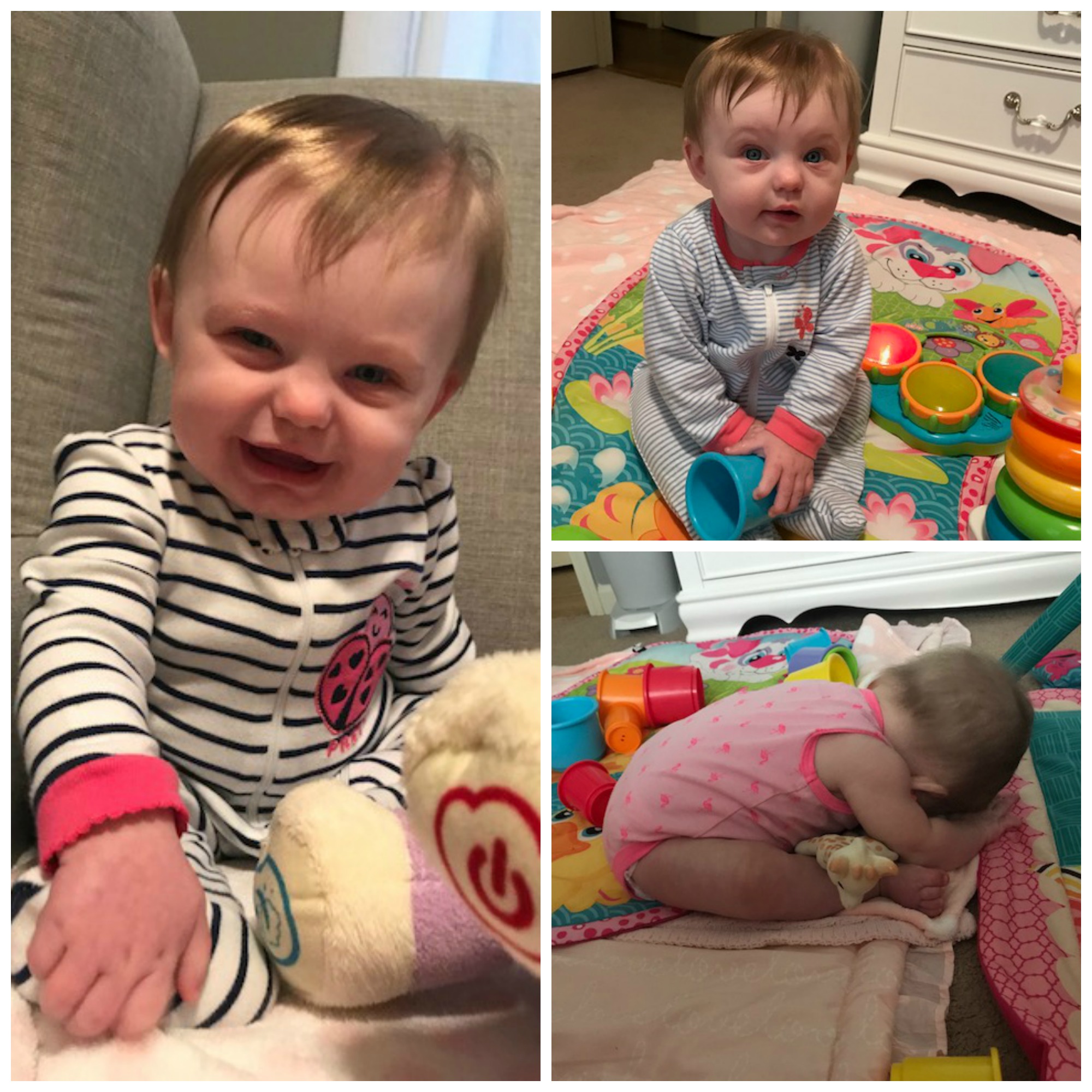 In the bottom right picture, Zoe had decided she was too cool for a nap and then kept laying her head down during playtime because she couldn't hang. We've all been there, right???
And just like that, it is back to reality. I through together a three bean and cucumber greek salad last night for my lunches this week. If it is good, I will share the recipe! It was a pretty easy dump and mix one, and we could all use some of that in our lives. I hope you have a great week! Linking up with Biana.