It is time to link up with Kristen and Gretch for a currently post!
Reading: I am finishing up Jane Green's Falling and Roanoke Girls right now. I hope to have both done before the link up on Tuesday!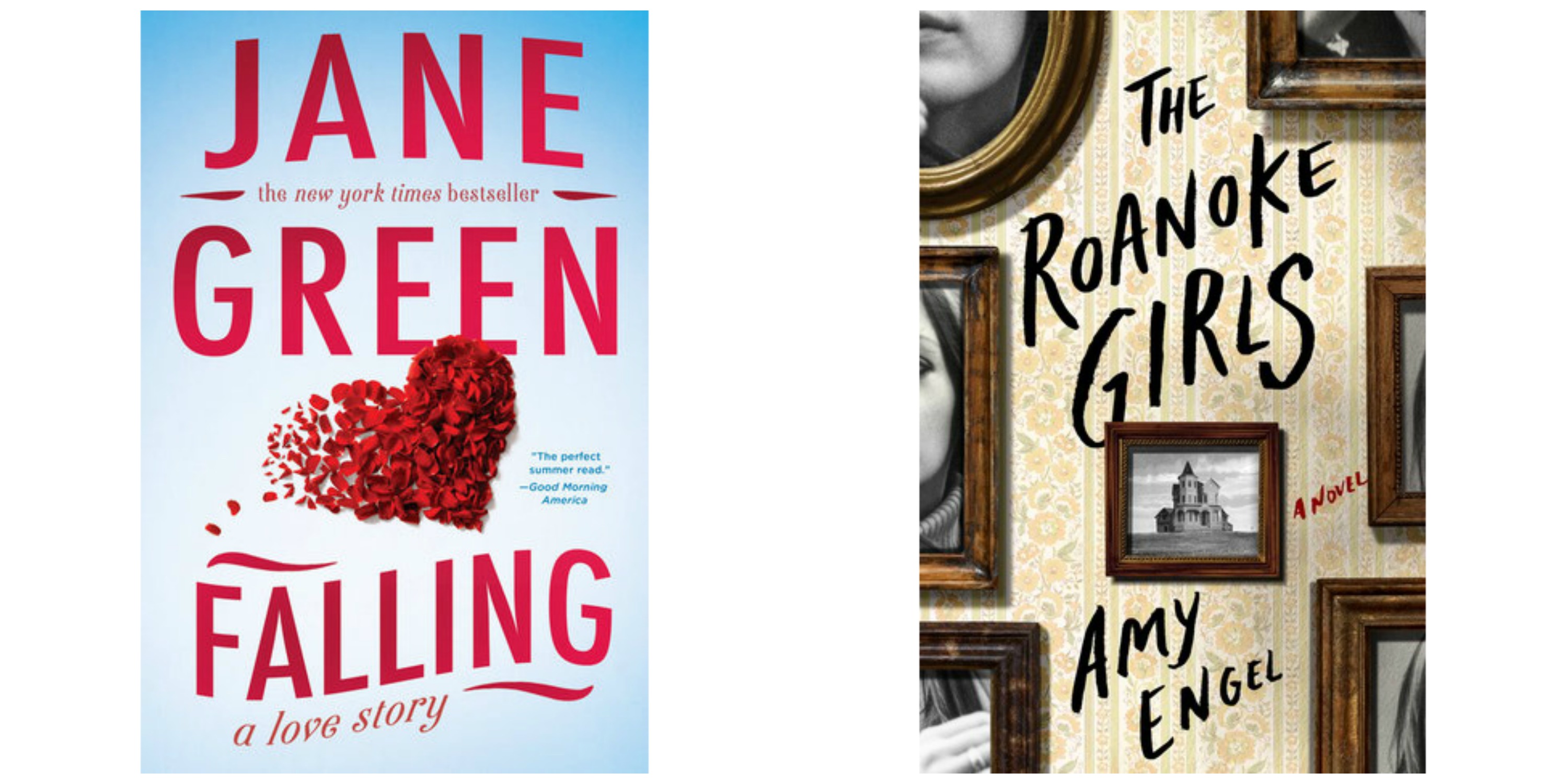 Watching: We are waiting for all the fall shows to start back! We started watching Catastrophe this past weekend and are in the second season. I really like it. I also watch episodes of Young and Hungry when Chris has other things to do. We are still catching episodes of Younger when they come on.
Planning: I can't believe I am about to say this, but Zoe's first birthday is just a few short months away!!! I have the theme for her party picked out and ordered the first thing for it this past weekend. I know what I want her outfit to look like and I need to call and schedule her one year/smash cake pictures too! I can't talk about it anymore or I might start crying. A year??? No.
Debating: On if we are going to Gatlinburg or not after Christmas this year. The fires last year devastated the area and the supply of chalets is really low right now, which means they are asking A LOT for them. We didn't go last year because we had a brand new baby and weren't in any shape to travel, so we really want to go this year. It is a tradition and we enjoy it so much!
Lusting: Have you guys looked around the clothing department at Target lately??? There are so many things I want right now!!! I always get excited when the fall clothes come out, their tones just suit me and my pale skin so much better. How gorgeous is this color top??
How cozy does this poncho look?
Love this pretty color too!!!
This green sweater would be so perfect this fall/winter!!! I don't have this color right now and I am loving everything I see in it.
Welcoming: Fall!!! I am excited that fall is here! Cooler temps, football, new shows, and all the holidays will be here before we know it. I am hoping to do a few fall fun activities with Zoe and start some traditions. Do you have any traditions that you do with your family or you did when you were little that you loved? I think a trip to a pumpkin patch is always fun, but what else?
Photographing: Zoe, of course! And food. Always food. I keep saying that I am going to get Chris's fancy camera out and learn how to use it, but seriously…I need to make that a priority this fall! My iphone does a fabulous job for the every day things, but I would love to stage some pictures of my own every few months. There are so many picture ideas on Pinterest. Especially with the holidays coming up!
What's new with you?