I am unexpectedly working from home today. Irma decided that she wanted to head straight to Birmingham after wreaking havoc all over Florida so most all of the schools in the metro area are closed today…and some even tomorrow. I think we are just supposed to get high winds and lots of rain, and there is concern of downed trees and power outages and that is why the state buildings and schools are closed. Whatever. I will take it. I didn't want to get out with Zoe in this crap anyways.
Chris and I were glued to the TV all day yesterday watching Irma coverage. We were both up before 5am watching it. I am glad that everyone I know in Florida is safe, but it was crazy watching everything happen. I did manage to take Zoe out after her morning nap yesterday to get our grocery shopping done and pick up some food from Munoz.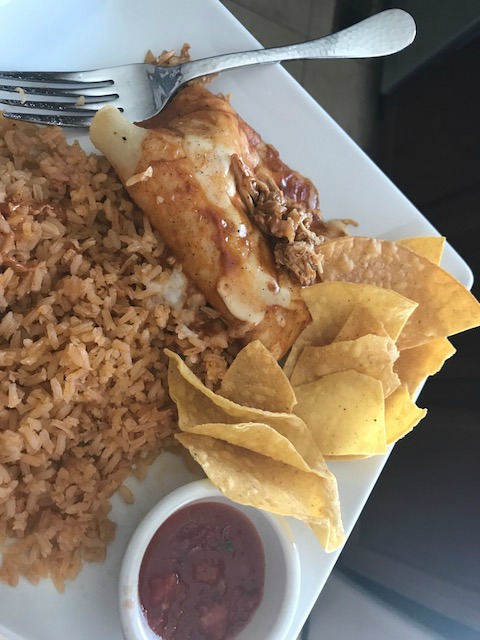 Backing up to Friday, i left work early to take Zoe to her 9 month wellness visit. They do a lot of developmental testing at this appointment, and I am proud to say that Zoe was way above average on all the sections they cover. Proud mama over here! It is just astonishing how much she has changed in the last month. Yesterday, I watched her walk her push toy across the living room without any assistance. Crazy!!! The doctor strongly urged me to give her a flu shot since she is in daycare, so I agreed. I hate making those type of decisions. I never in my life got a flu shot until I was pregnant last year.
That evening, we stayed in and watched Catastrophe and I made homemade kung pao chicken and fried rice. It was so good!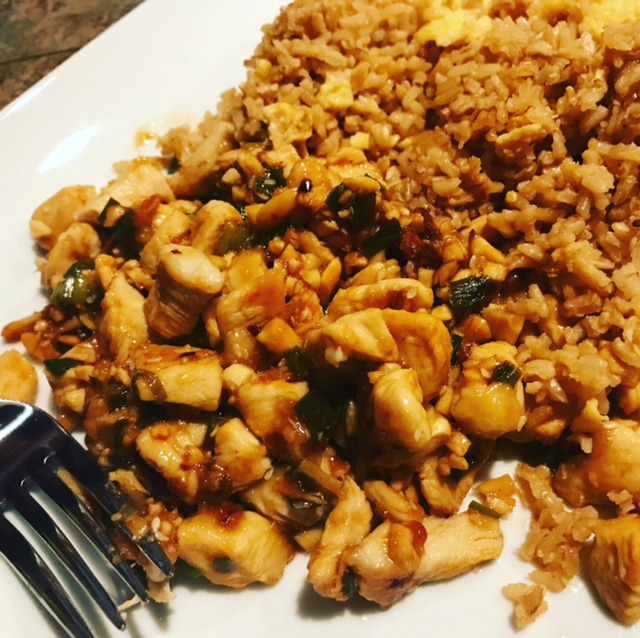 Saturday morning during Zoe's nap, I got the front and side yard cut and some cleaning done around the house. We ended up going over to Chris's parents house to watch the Alabama game. I finally got to wear the fun Alabama stack of bracelets that my mom got me for Christmas. She picked out three that went so perfectly together! How cute is that elephant?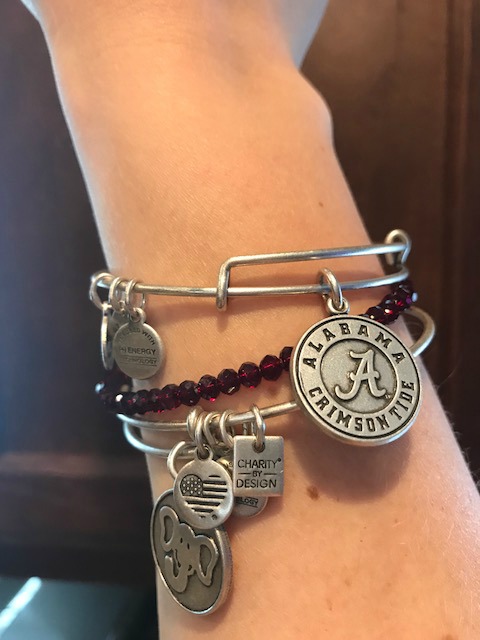 We did start The Americans last night. The first episode had as hooked pretty quickly, so maybe it will be another show we add to our list to watch regularly. Other than that, not much else to report here. If you live in the southeast, stay safe today and tomorrow as Irma blows through! Linking up with Biana.