Well, book day sure did come around quick this month! Linking up with Steph and Jana for Show Us Your Books!
This was such a cute story, sort of a finding yourself book. Would be great for a twenty something who is making their way in the world. Or you know, a thirty something who still doesn't know what she wants to be when she grows up and can relate to the shitty commute and politics game at work. I found myself LOL'ing a few times and I could really relate to Katie. I just loved how the theme in the book seemed to be that life isn't always as it seems or is portrayed on Instagram. The characters were just wonderful and I really enjoyed it!
Bottom Line: Cute read! Just do it!
Rating: 5/5
Turbo Twenty Three by Janet Evanovich (Stephanie Plum Series)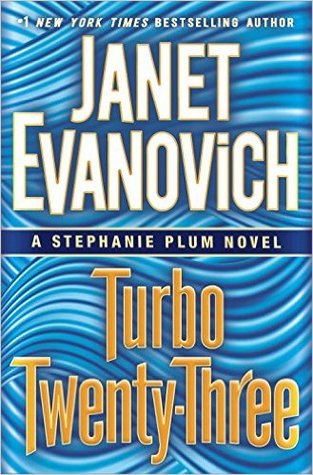 You all know my love for Stephanie Plum! It seems like nothing changes in Plum land. She is still juggling Morelli and Ranger, Lula is still hilarious and these idiot criminals keep doing ridiculous things. Sometimes I wonder how many more of these there could really be. Yet, I never tire of reading them! I do wish that she would finally start to chose between Joe and Ranger though, you know? At least have a direction somewhere.
Bottom Line: If you are a fan of the series, this gives you a good dose of Stephanie, Lula, Ranger and Morelli!
Rating: 4/5
I do love a good Jane Green novel! You know you can count on her for a solid beach read, and this one is even set in a cute little beach town. You have Emma, a former Banker from the big city, move to a quiet little town and get close with her landlord/neighbor Dominic. I liked the whole aspect of Emma trying to figure out who she is outside the banking/corporate world and turning a new leaf. She starts her own interior design company and I really liked that aspect of the book. Having Dominic's son and his on and off feelings with Emma kept the book interesting, but there is just something that fell a little flat for me.
Bottom Line: While falling just a little flat, overall I enjoyed this book and would recommend it if you are looking for a beach read or are a Jane Green fan. It wasn't my favorite of hers, but it is still worth the read.
Rating: 3/5
I always find consumer behavior interesting and like to keep up with the latest in marketing, advertising and just general consumer behavior. Of course, these days a lot of that revolves around the internet and social media. This book was written several years ago, but the main points still hold true today. I liked the author's passion and thought the book was well written. I liked how he sort of describes social media has a cocktail party where meeting and conversation takes place.
Bottom Line: This is a great book for understanding consumer behavior and how to spread word of your business in a digital age with social media. I think some aspects even apply to blogging. While the book is a few years old, the main message is still very applicable today.
Rating: 4/5
Currently Reading
I started this book last month and I am only 60 pages in…still. It isn't that it is a bad book, it is just that it is a physical book and I just cant seem to find the time to read right now. All the other books that I "read" this month were audiobooks in the car on my way to and from work, after I drop Zoe off. Zoe likes to listen to music in the car. I hope to finally finish it this month. And jump on the twenty Netgalley books I have sitting around. I wish Netgalley did audiobooks lol. It would make my life so much easier!