There is nothing better than a three day weekend, am I right?? Chris dubbed this past Sunday "second Saturday" and it was quite glorious! What's not glorious? Having to wake up to reality this morning. Woof.
I started my Friday out with my first PSL of the year!!! It was wonderful. For whatever reason, last year I didn't care for them as much as I usually do but this one was so good! Maybe they changed something? I don't know.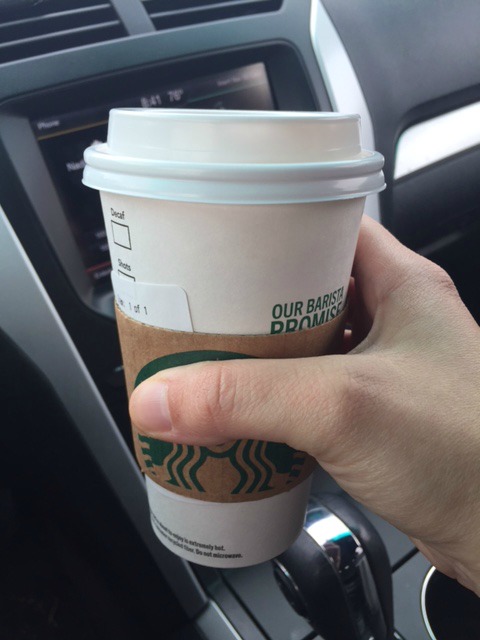 For lunch, I grabbed Jimmy Johns (always a #12 Beach Club with no mayo or tomato add Dijon and obviously salt and vinegar chips) and walked around The Summit. It was one of those days where I just needed to get out of the office. I scored some really good deals on a few shirts for Chris at Belk! They had an additional 50% off their clearance. When I got back, our internet was down and after waiting it out for an hour my boss told us to just go home and finish our work there. YES!!! A technology fail that worked in my favor.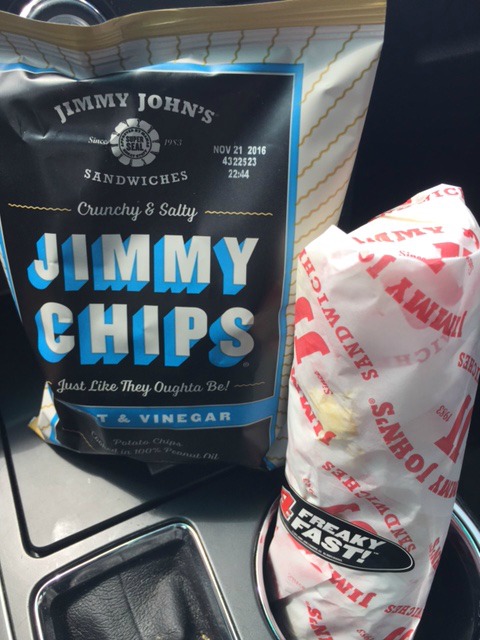 Saturday morning I cleaned and did laundry, then Chris and I headed out to Blackwell's Pub to catch a little of football and I ordered a PB&J burger. Yes, peanut butter and blackberry jelly on a burger! Like any good sports bar, the lighting was horrible and this is the best picture I could get.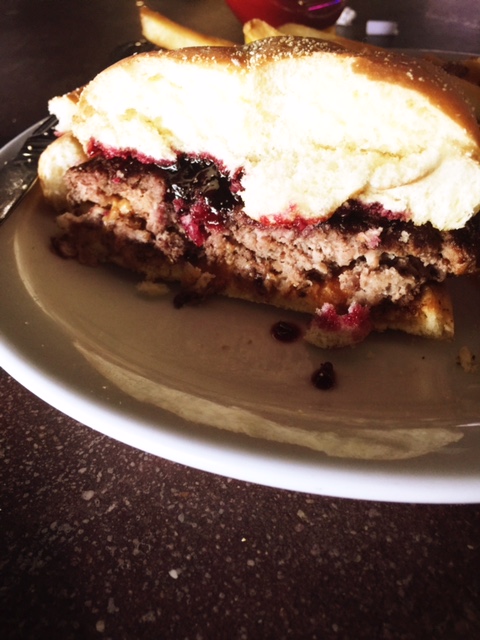 We went to Crazy Horse for dinner where we started the Alabama game, caught some of it at his sister's house and some of it at his parents house and then finished it with a win at our house. And then watched Auburn lose to Clemson. So overall, a great night!
Sunday was a lazy, lazy, lazy day where we literally did not change out of our jammies or leave the couch the entire day. We basically watched all but 2 episodes from season 6 of One Tree Hill and ordered a pizza because we didn't feel like going to the store. Or anywhere. It was wonderful!!!
Monday morning I read some and then we got an early start to run some errands. We scored some awesome things at Hobby Lobby for the nursery! I stopped by HomeGoods to pick up this super cute bunny tummy time pillow I had seen last weekend only for it to be gone. They had like 7 of them. Damn you Marshall's Law!! Clearly I still haven't learned my lesson. We did score a pink elephant hooded bath towel at Bargain Hunt for $5 too though, so all was not lost. Then we got our grocery shopping done, picked up Moe's BBQ for lunch and watched One Tree Hill the rest of the day!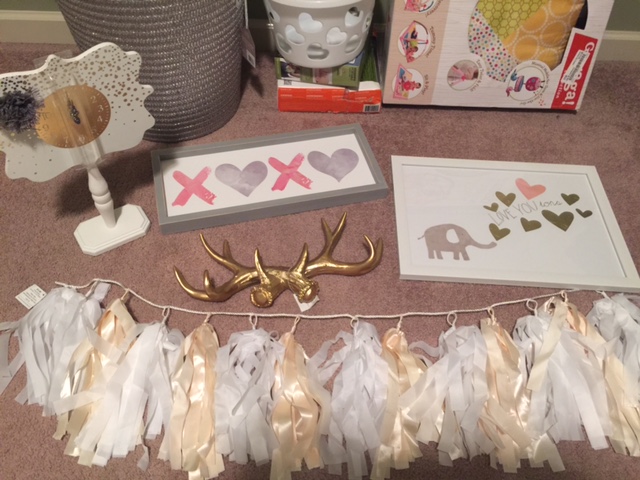 Oh, and there was lots of this going on this weekend too. Such a sweet, cuddly Mac! He clearly knows the importance of a nap and TV time. And he sits on the arm of our recliner like a freaking boss.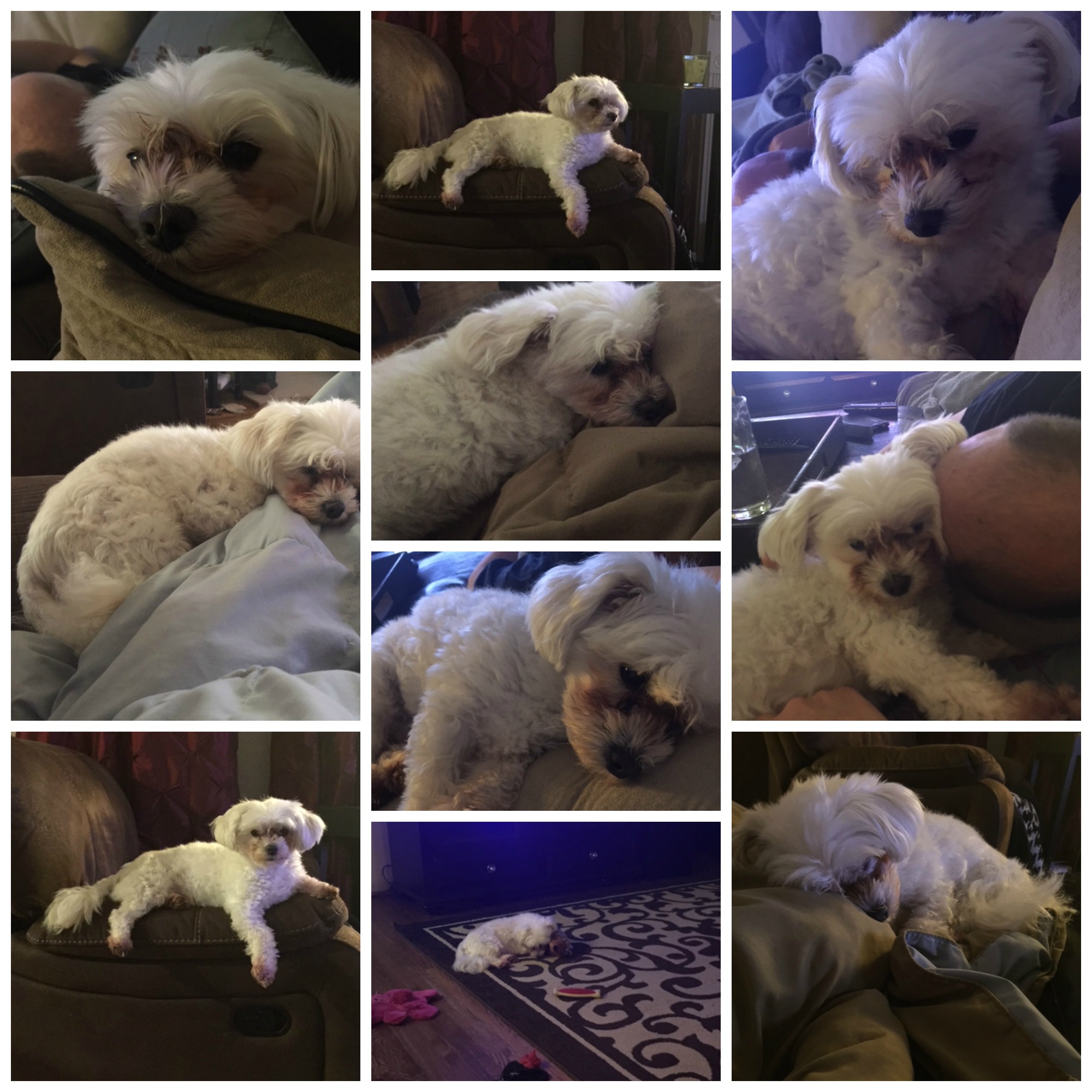 And Chris surprised me with "just because" roses. So sweet!!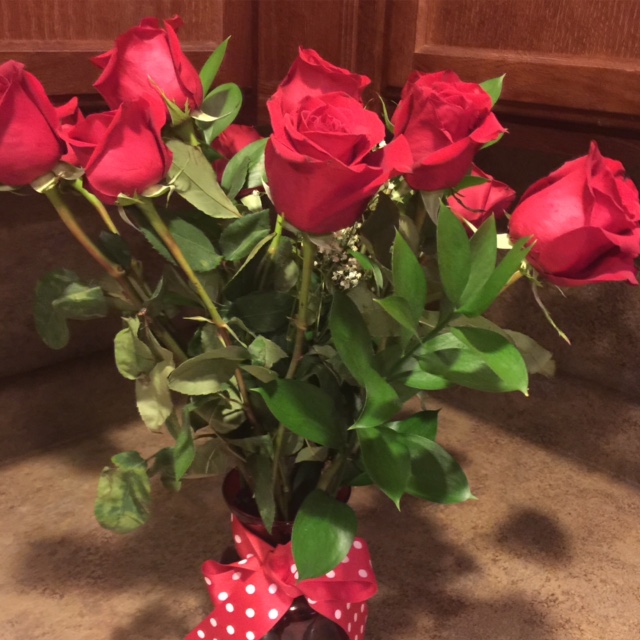 I hope you all had a fabulous weekend! Linking up with Biana and trying not to think about the fact that our next holiday "off" isn't until Thanksgiving.