One of my favorite memories from when I was younger, is playing games with my family. My mom, sister and I would sit for hours playing board games and card games. I still have plenty of those games and have since added some but we never seem to play them. One of my goals is to play them more often, especially at family get togethers. For my mom's 50th birthday last year, my sister and I set up an entire day filled with food and board games for my mom. It was so much fun and my nephews still talk about how they want to do it again.
Enter Punderdome. If you have a corny sense of humor or like bad jokes, this game is for you! Here is how you play.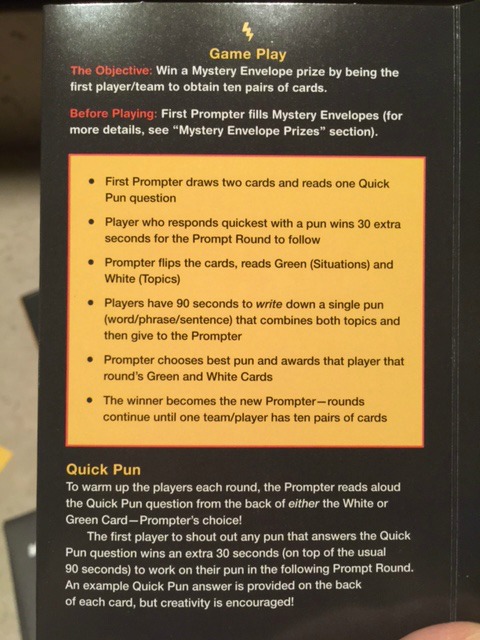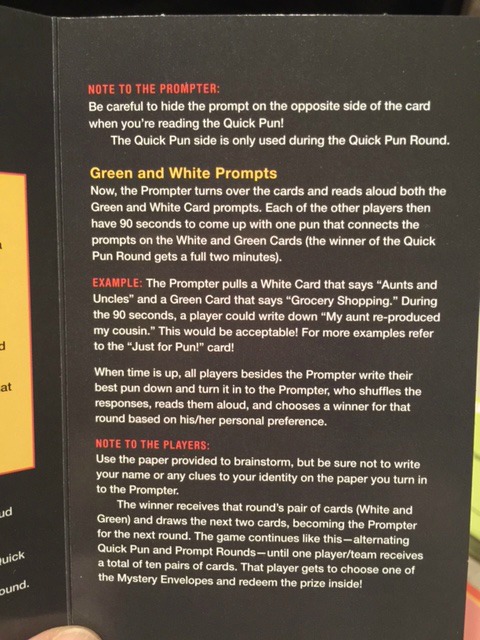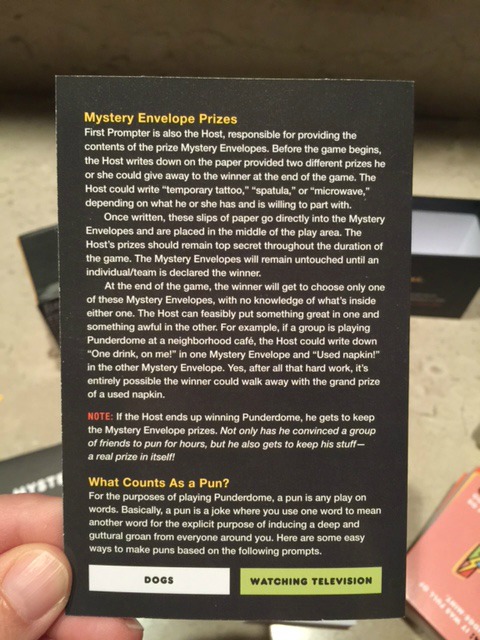 Who does't like a good pun??? Here are some examples…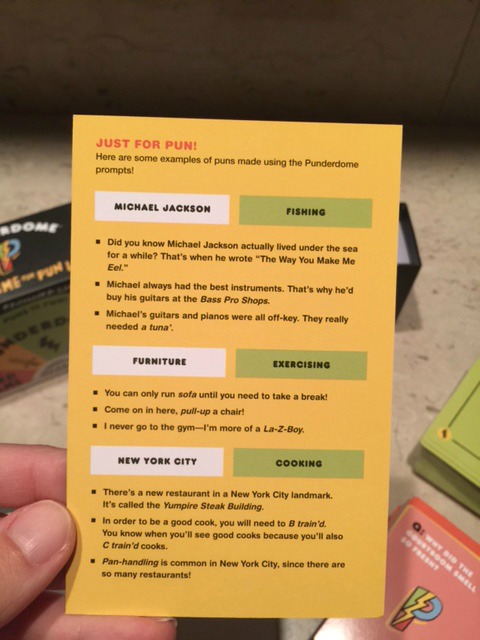 While I don't think Punderdome "will replace Cards Against Humanity," I do think it is a fun game to play at a get together. Especially if you are trying to keep it cleaner, as the game is 12 and up. We came up with some pretty funny and pretty terrible puns. I just think you have to have the right group of people to make the game fun and it sure can pass the time.
What is your favorite game?
**I received Punderdome from Blogging for Books for an honest review. All opinions are of my own.**