Spring break was last week for most schools here in Alabama. It was fabulous, traffic was light and we had some decent weather for a few days. Friday my sister took Zoe for the day and they went to Noccalula Falls and played on the play ground and rode the train. Zoe hasn't stopped talking about the "choo choo train" since.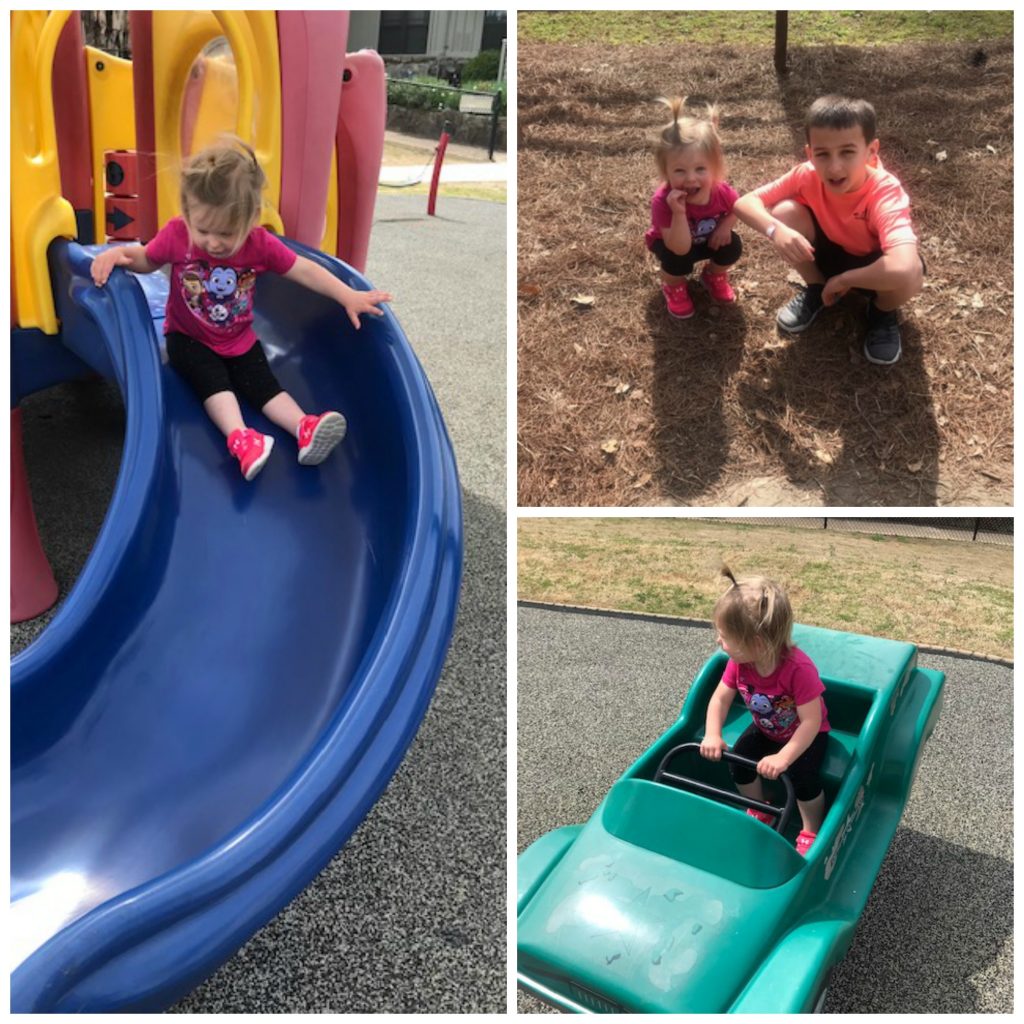 I took a solo lunch to Urban Cookhouse, I just needed to get out of the office!! The walk was so pretty and I enjoyed sitting there with my delicious salad and people watching. Its funny all the different conversations you hear when you are eating alone. Makes you wonder what people think about when they overhear yours!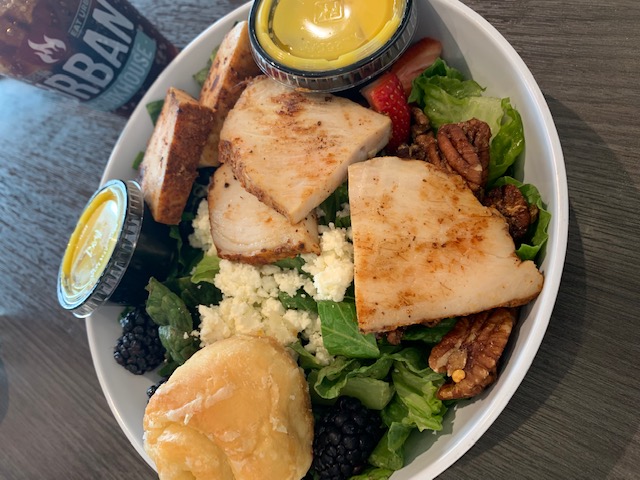 The weather was really pretty on Saturday too. Zoe and I hung around the house in the morning playing with her magic sand and had some fun outside with bubbles and sidewalk chalk.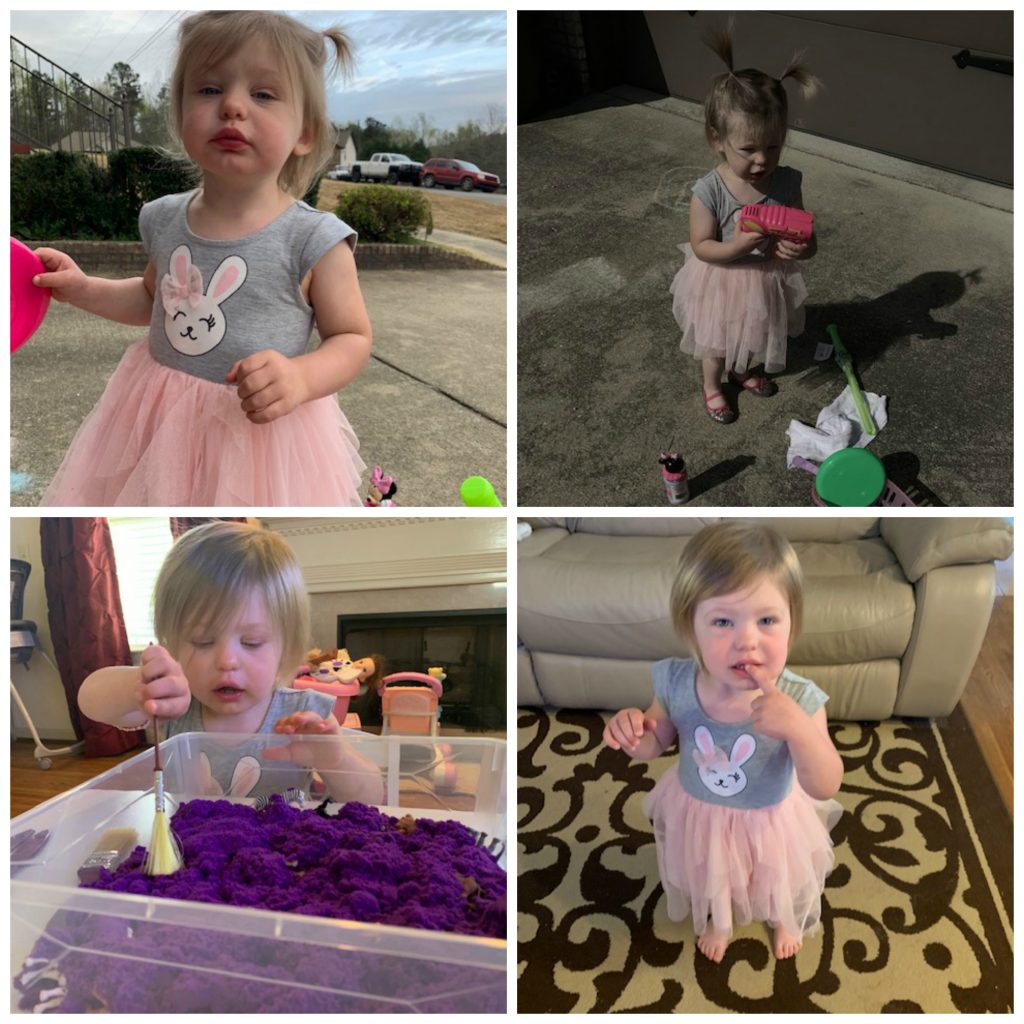 After nap, we took Zoe to get some ice cream!!!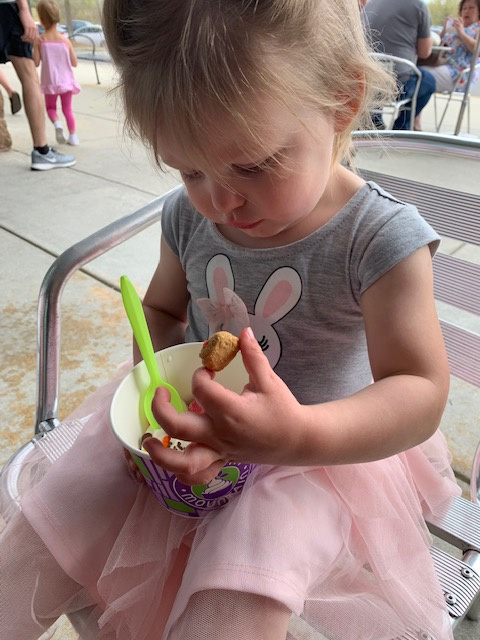 I had found a bag of cheese gnocchi at Target a few weeks ago, and we had that for dinner Saturday night. To add a little something to it, I fried up some bacon. It was soooooo good!!!! A reminder that you don't have to put a lot of effort in to have a good meal. I think the bag of frozen gnochhi was $3 or $4, you really can't beat it!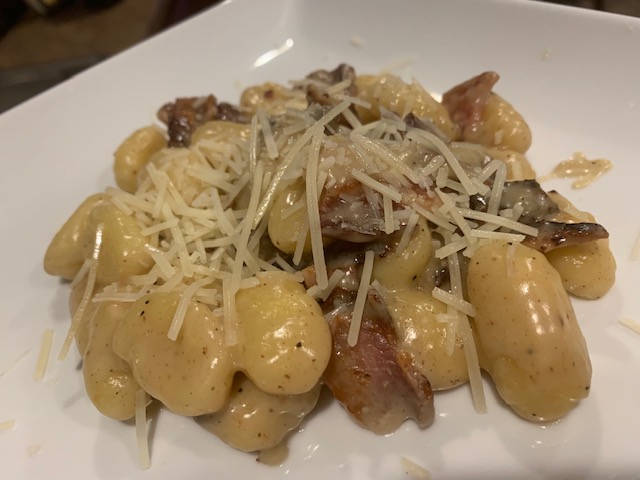 Sunday was our usual grocery shopping and hanging around the house. It was much cooler Sunday, we didn't really get any good playtime outside. During nap time, Chris and I put together our new headboard for our bed! (You can partially see it behind Zoe in a photo below.) After that, I went on a guest room closet purge and nothing was safe. I have a HUGE stack of clothes sitting on our bedroom floor that needs donated. I tried on every dress I own, and some are a good ten or fifteen years old. Why am I holding on to them??? It felt good to get rid of so much!
While Zoe played in the tub Sunday night, I cleaned all of my makeup brushes. I shared the cleanser I used once before…but it needs to be mentioned again. It is THAT good! It is the Makeup Brush Pro Starter Kit from Cinema Secrets. It comes with a little tin that you actually pour the cleaner in and dip your brushes, then you just wipe them off into a clean towel. It is magic!!! Even Zoe was impressed and wanted to help. She got so excited when she realized that some of the brushes were actually a different color when cleaned.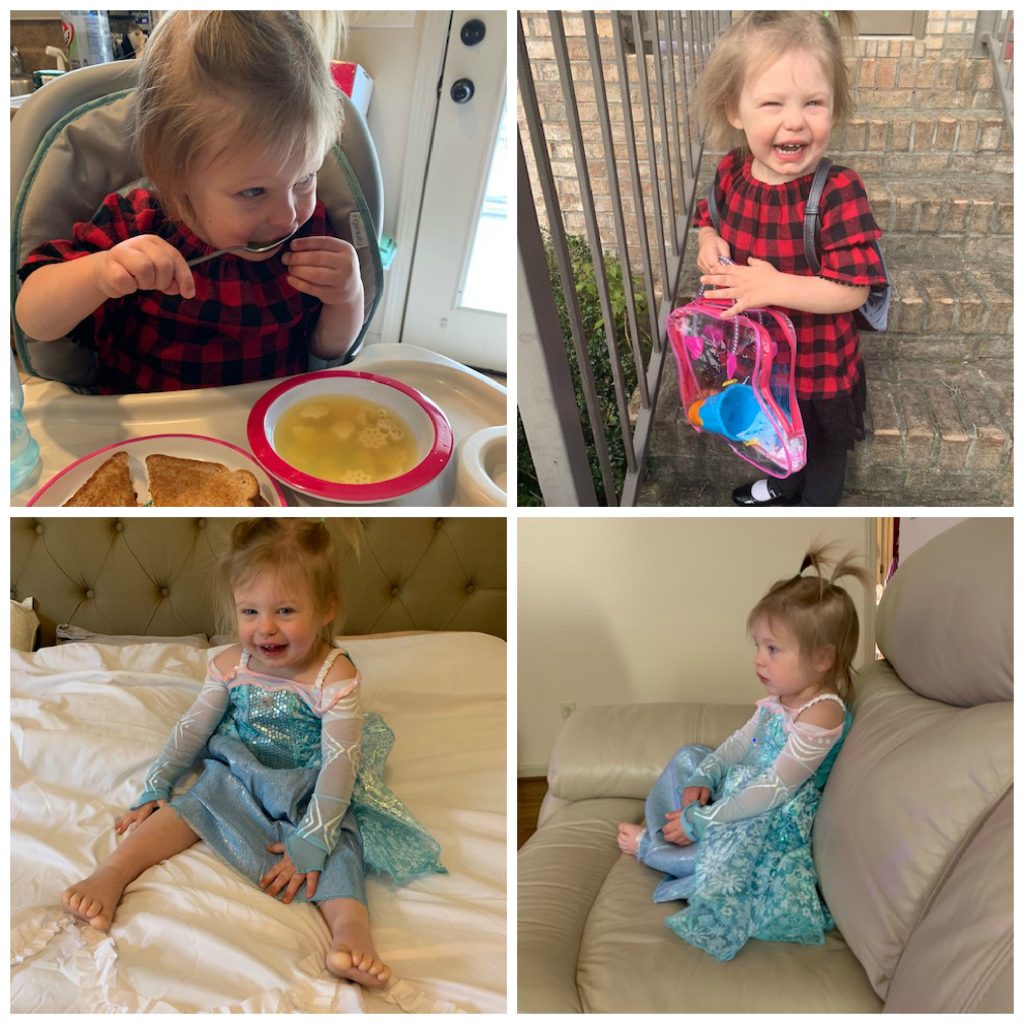 Scary Mommy wrote an article on visiting Birmingham recently. I don't think people realize how cool our city really is. We aren't a tourist city, in that there isn't a major attraction that pulls people here. But we have some of the best restaurants in the country, parks, museums, civil rights institute, lakes, mountains, beaches. It is definitely worth a weekend family get away!
I was talking to a co-worker yesterday who is from California, and she mentioned how much she loves it here and how she will never go back to the west coast. I told her that I was surprised by how much I love it as well. I sure as heck didn't ever guess I would end up here, but I am glad I did.
Anyways, that was our weekend. I am going to try to link up with Kristen for What's New With You. It has been awhile, and I rarely get to sit down and write more than just a weekend recap or Friday Favorites post lately. I think that will be a good way to get back to other stuff!