We are just cruising right through July, aren't we? I am not even sure where my weekend went or how it can possible be Monday morning already. I want a recount!
For Friday Lunch Club we hit up Real and Rosemary in Homewood. I can always could on having healthier options there. Well, minus the fried green tomatoes we split as an appetizer. Hehe!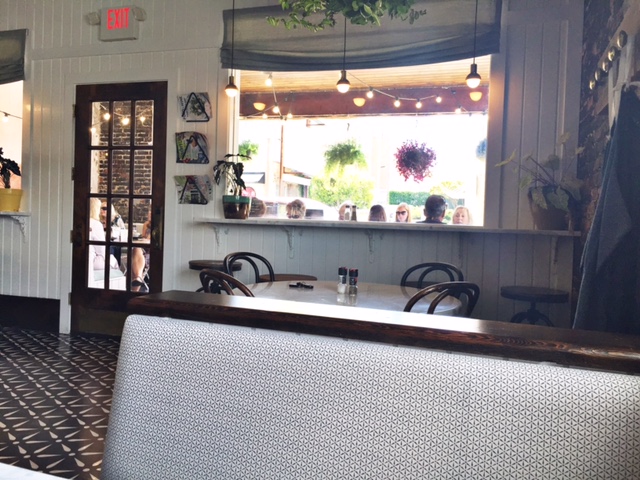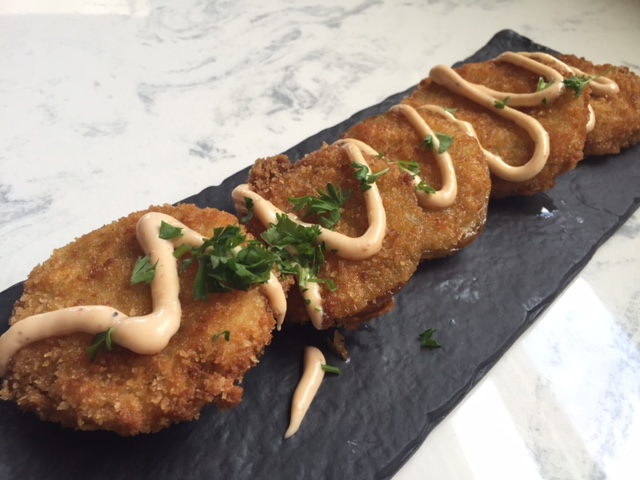 I tried out their Strawberry Mint "Spa Water" and am determined to make some of this on my own at home. So refreshing!!! I had the roasted turkey plate with seasonal succotash and corn polenta as my main dish. Everything was fabulous, as was the company of my Friday Lunch Club!!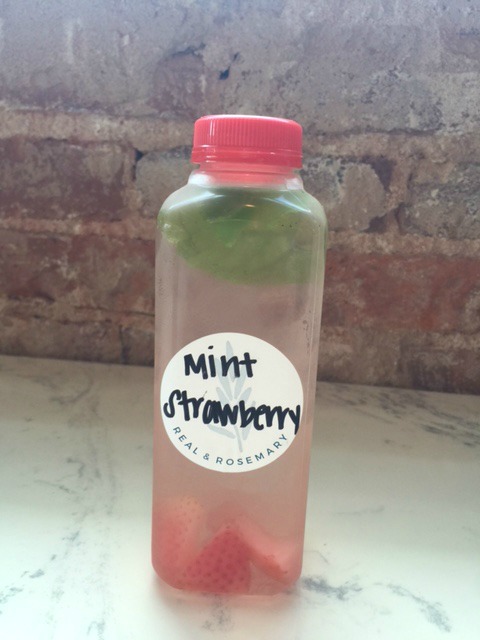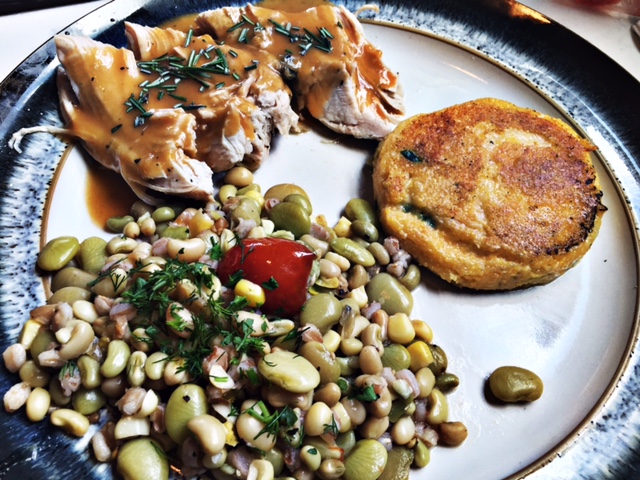 Saturday I started on a new book (The Restaurant Critic's Wife) and cleaned the house. Chris and I headed over to Babies R Us to start our registry!!! We had so much fun picking out things that we are going to need to Baby M! You guys, there are sooooo many choices in every item category. It gets a little overwhelming! I had gone in having researched the shit out of car seats, strollers, bottles, and a few other things…but I clearly have more research to do after walking around that store for a few hours. It's so exciting though!
Also, Laura bought Baby M her first dress! How adorable is this???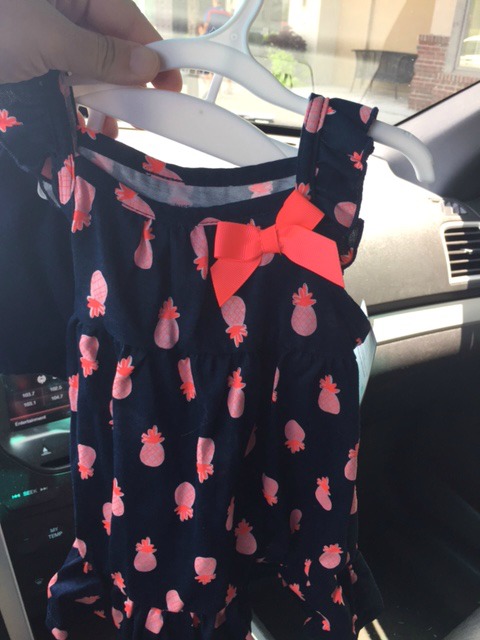 After all that registering, Chris and I headed to The Tavern for a late lunch. It was delicious!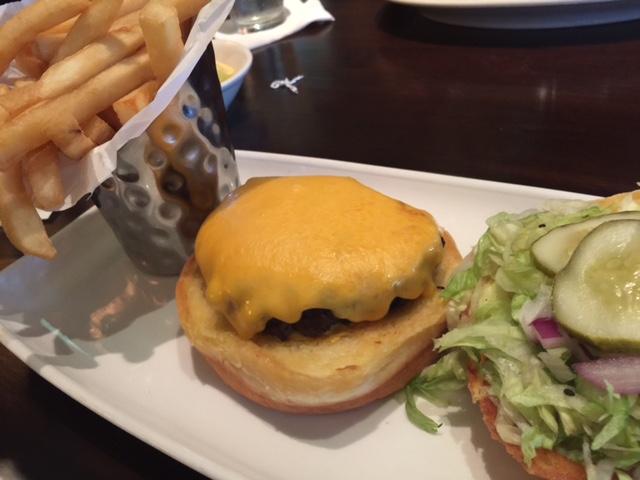 Sunday my sister and I headed over to Kohls to pick out some baby clothes! My mom had gotten me a gift card to go crazy once we found out the gender. And crazy we went! We picked out so many cute things. Plus, Kohls had 15% off your purchase and they were giving $10 Kohls cash. They know how to get me back for more.
Tracy took me out to lunch at Jim n Nicks to celebrate, and then we headed to Target to start the registry there. Unfortunately, after 45 minutes of going back and forth with customer service we gave up. Their system was having issues and we weren't able to sign in to scan things. Ugh! So I took pictures of some stuff I don't want to forget to add online.
Have you guys tried to Iced Coconut Milk Mocha Macchiatto at Starbucks??? I grabbed a small one this weekend and it was amazing!!!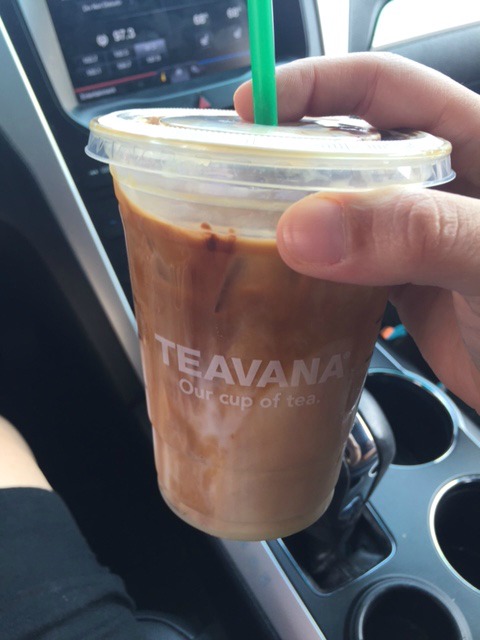 There was also a lot of snuggling this little guy while watching Breaking Bad.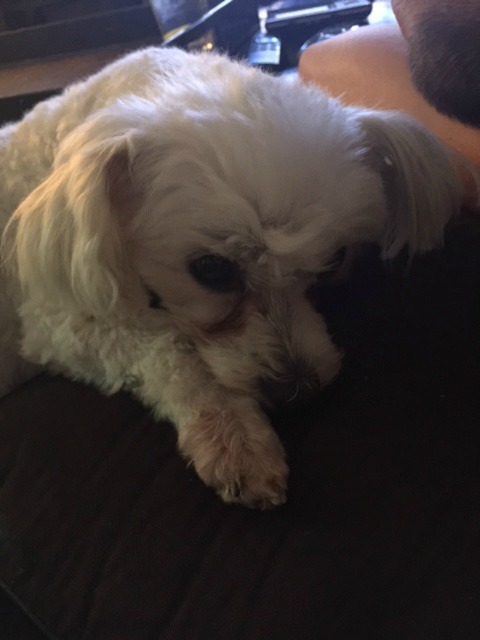 And just like that, the weekend was over! I hope you all had a fabulous weekend!!! You can find me fixing our registry today. Somehow a bunch of diapers and stuff we didn't register for ended up on it. Maybe they default when you start a new one? I don't know but it was ridiculous and it must be fixed! Any baby favorites out there I just have to have??
Linking up with Biana.