And just like that the middle of May is here!!! Weren't we just asking how it could possibly be May already and now it is half gone?
Friday started out with lunch at Chicken Salad Chick. One of our Friday Lunch CLub girls is back after being out of the country for a few months, so it was great to get to see her!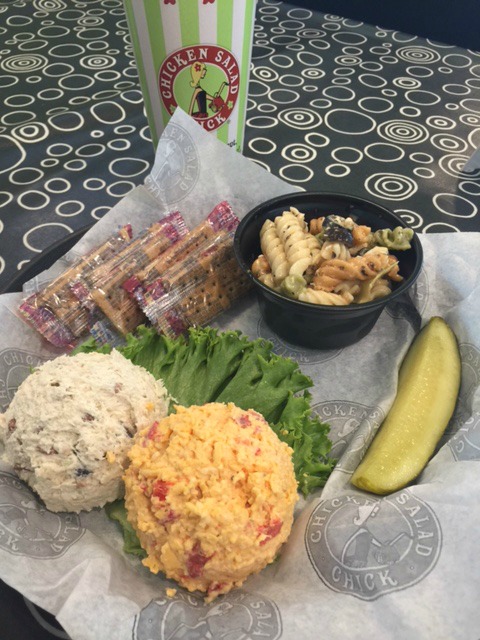 Friday evening on my way home, I stopped by American Cookie Company to pick up Chris's birthday cake that I ordered. Pay the up-charge to front the whole cake, it's worth it!!!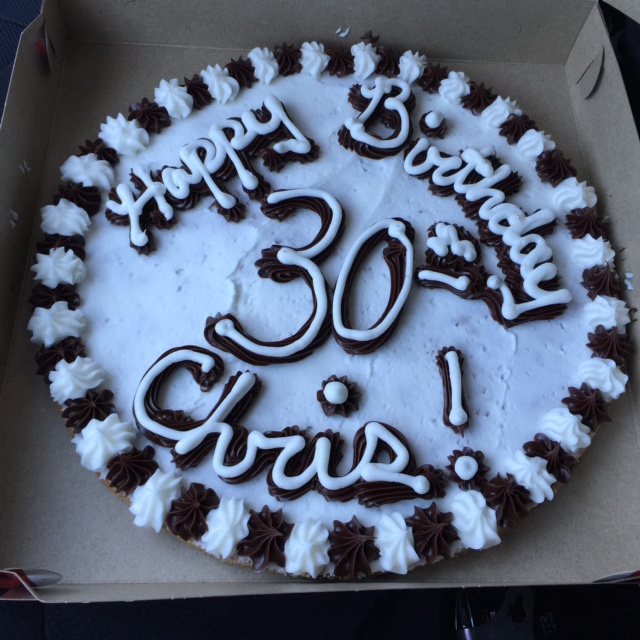 Saturday morning I cooked up a big birthday breakfast for Chris, and we hung around the house watching tv, playing video games, etc. We then decided to head out for a late lunch at Hickory Tavern. We split some crab dip, and then I had a side salad and a cup of loaded potato soup which was amazing!!!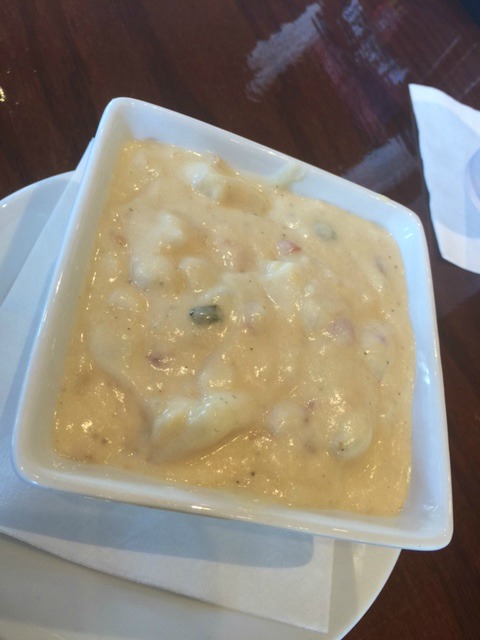 We then headed over to Paramount to meet up with Chris's parents on their patio and sip drinks and enjoy the amazing weather we were having. I couldn't resist a root beer float!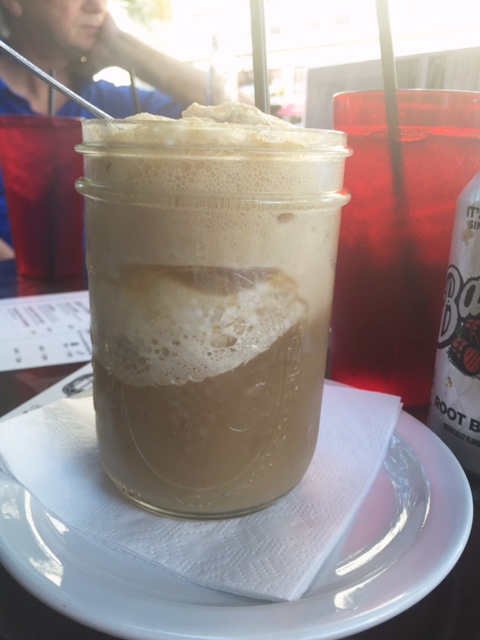 Saturday night, Chris's parents had the family over for a birthday dinner. The food and company were amazing, as always.
Sunday was a day of meal planning, running errands, grocery shopping and then parking it in front of the TV to relax and eat some Moe's BBQ that I picked up on the way home from the store.
I hope the birthday boy enjoyed his weekend! I know I did. Chris ordered some super fun floats for all of us for our beach trip in July, and now that is all I can think about. It seems so far away!!!
I hope you all had a fabulous weekend! Linking up with Biana.