The Monday after the time change is a real struggle, am I right?? I had to tell my body that no it wasn't 330am it was really 430 and I need to get the hell up and get that work out in!!! Just a quick 20 minute HITT for me today, as anything else would have just been cruel and unusual punishment.
This weekend was spent cleaning and organizing, eating Mexican food, Hulu and Netflixing, meal planning and grocery shopping, and putting Besties do Bham back together again.
I really messed up when I downloaded a new theme for the site and I had to have Chris dig me out of my mess. One he got it looking like a blog again, I took it over and started the actual design. It has a lot of work left, but at least we can start posting in the mean time!!!  Just in time too, as two new restaurants are opening this week, and two others have opened recently! Laura and I have lots of eating to do!!!
Speaking of eating, I made a sweet potato skillet hash on Saturday that was nothing short of amazing. You cook two sweet potatoes either by baking them or microwaving them for a few minutes until they are soft.
Cut up some bacon and cook it in a skillet until mostly done, add onion and cook for five minutes. Add your potatoes and cook for five minutes. Make holes and drop in some eggs, cover and cook five more minutes. Cut up some green onion and boom bang delicious!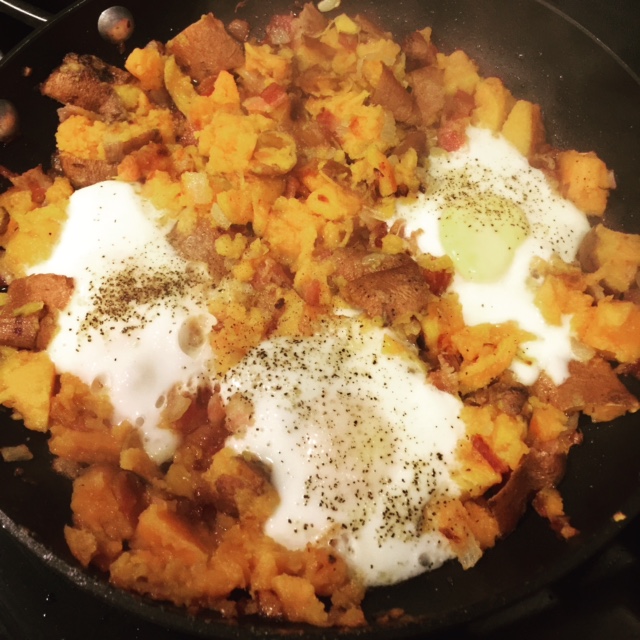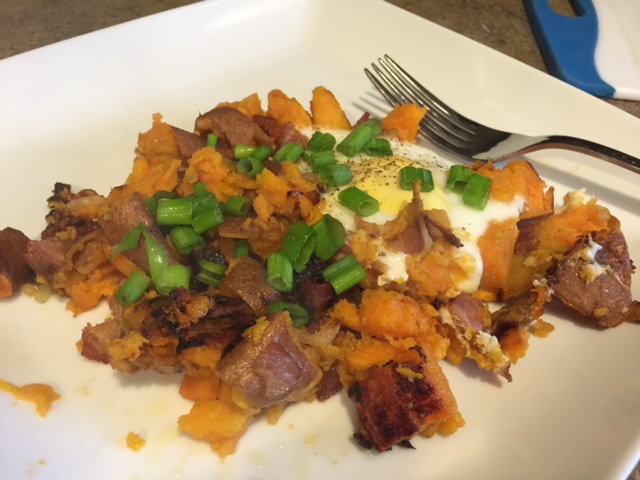 This recipe got me to eat eggs again, and guys that is huge. I was on an egg strike for months because I go through phases where I hate them. I even managed to do an entire Whole 30 without them. That takes dedication, let me tell you.
In other food happenings, I made gnocchi last night! It went well with a dose of Vampire Diaries and a side of The Originals!
Have you guys ever watched The League? Chris's friend got him in to it and he has been binging the shit out of it. It's pretty terrible and none of the episodes really have a point to them exactly….but I have to admit it is pretty damn funny and I have found myself paying attention more when it is on.
I hope that you all had a fabulous weekend!!! Let's kick some Monday ass!