You guys!!! This is the last full work week of the year! So we can totally take on this Monday, right??? This weekend was full of a little shenanigans and a lot of lazy. Just the way I like it!
Friday when I got home, Chris had his friend J over so I hung out with them some and then finished reading my book. We ordered Chinese food because it is the only thing opened past 8pm in these parts. I am not going to lie, it as delicious but probably one of the last times I will indulge in it. When I make my own version at home, it is way healthier!!!
Saturday morning I got up and got moving on cleaning around the house, then it was parade time!!! Chris's company has a spot in the Christmas parade every year and we ride on the float. Last year they had a Frozen theme, this year was Dr Seuss. My favorite!!! We had the Grinch, Cindy Lou Who,  Max (the dog), Thing 1 and Thing 2 and The Cat In the Hat. This parade is kind of a big deal and everyone has months of preparation. Chris and his co-workers took home number 1!!!!!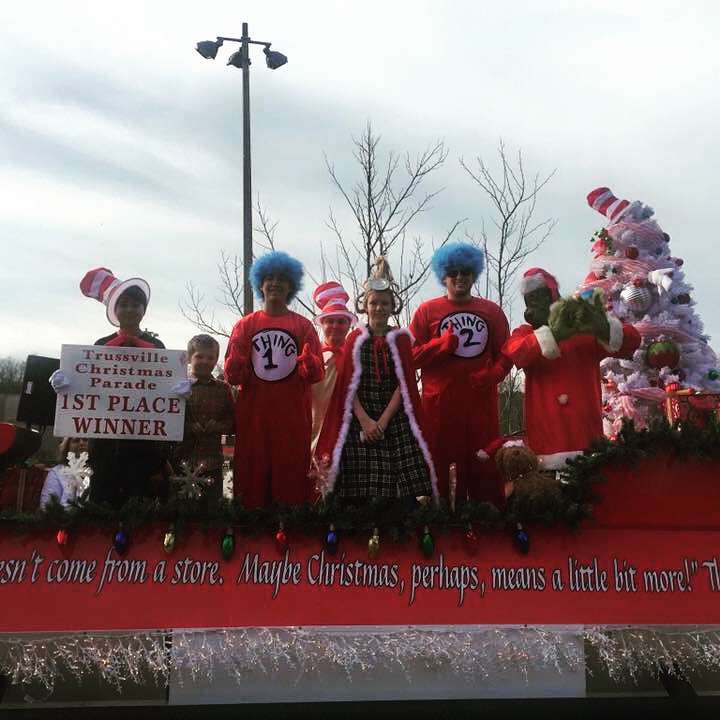 Look at the detail that went in to just the tree on the back of the float!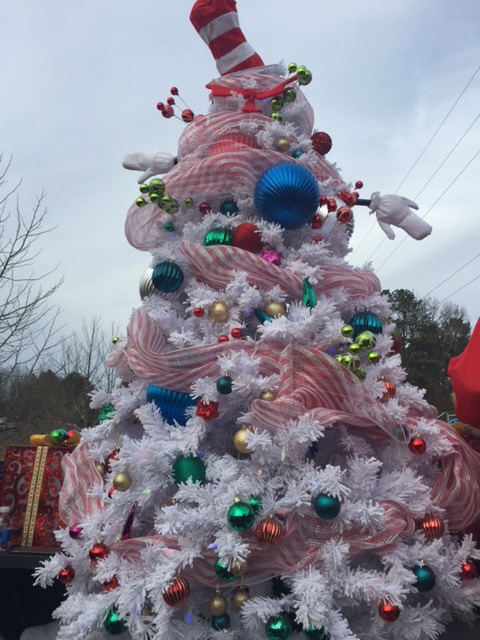 I took one for the team and wore a construction hat with a phone that was recording live on periscope. You got some behind the scenes on our float and got to see the crowds as we went through. These guys should be proud, they got lots of thumbs up and clapping for a job well done!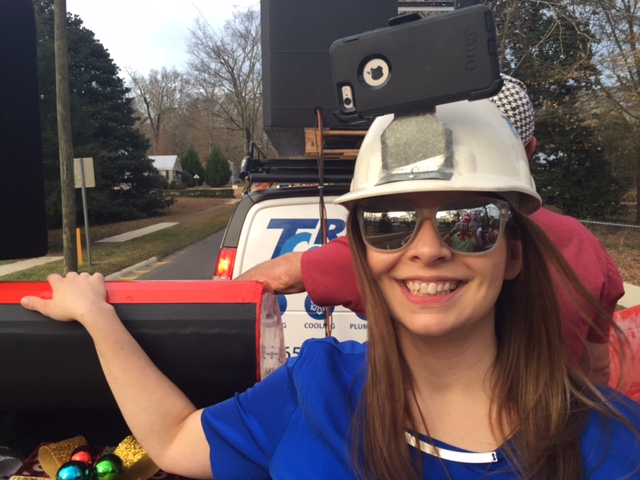 We got waves from Santa as we came through.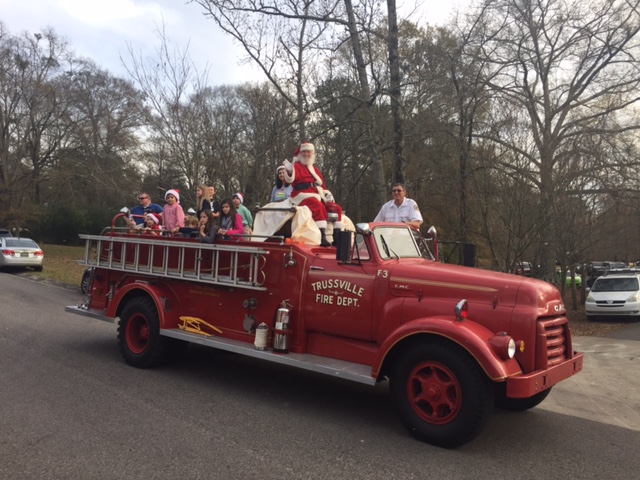 We had a lot of fun on the float, but it sure does take a lot out of you!!! We have to be there two hours before the parade begins to get lined up and judged. The parade route is pretty long and by the time we were pulling back in the parking lot after the route….it was starting to get dark! We grabbed some Mexican food at our favorite local place and headed on home.
The Grinch and Family Stone entertained me Saturday night. Along with some hot chocolate! I never tire of this view!!!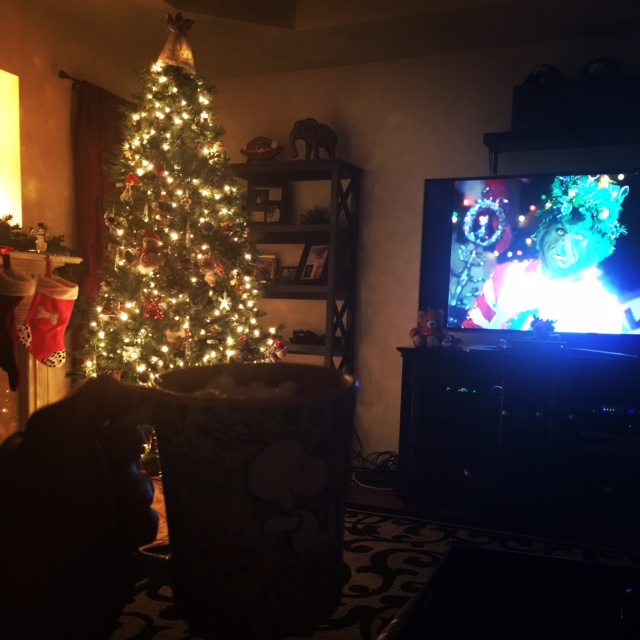 Sunday we meal planned, grocery shopped and got caught up on all of our shows. We also watched Home Alone! Gotta get in all of those Christmas movies!!!
I hope you all had a fabulous weekend!!! This week I need to finish Christmas shopping and start getting these gifts wrapped. I have not a one wrapped yet. Oops! To be honest, I like to do it all at once and just knock it out!
Linking up with Biana.