Well hey there friends! Perhaps you noticed that things have changed a bit around these parts!? I am still working on changing the profile pic/blurb, maybe adding a new button, and things like that but I think this was a good start! (PS- I know there are two i's in the word life, I need to get it fixed!)
I had been itching for several months to change up the layout and I finally sat down Sunday morning and made myself do it! I love the new social media icons and the Instagram plugin that runs along the bottom! Which reminds me…Are we following each other on social media? We need to be! If I see anyone adding me, I will add back. I sort of dropped the ball on adding some people when I started following their blogs.
This weekend was a good one! Friday night we kept it chill and stayed in. We caught up on some shows that started back this week. Who else is excited to have new episodes?!
Saturday morning I cleaned the house and then we headed out to run some errands. We weren't really sure what we wanted for lunch so we headed to our usual spot, World of Beer! Duh! I know what you are thinking…Nadine you are on a 21 day detox cleanse. Yeah, about that. It wasn't working for me. I decided to change it up and am just going to use my plate to track calories and allow one or two fun meals on the weekend. That was my main problem anyways. I ate pretty damn well during the week, I just needed a portion wake up call and tracking is the best way to keep that in check!
Saturday was also the five year anniversary of the day we met! It's hard to believe it has already been five years…yet I can't believe it has only been five years because I feel like I have known Chris forever. Look at how young we were! (sorry for the blurry image, this was taken with the original iPhone or something back in 2010!)
Sunday was all about getting stuff done for the blog, MCB, and meal planning. I woke up around 6:00 am and hit the ground running. I got things put into my planner, some post ideas started, catching up on emails, this new template installed, etc. I just love when I am productive early on in the day! It makes being lazy later quite OK in my book!
Other happies for the weekend would be my nephew Christopher scoring 3 points in his first basketball game!! His team won 12 – 11!!!! I can't wait to go some of his games this season.
And my sister sent me this picture of Cooper with the caption, "Just chillin'"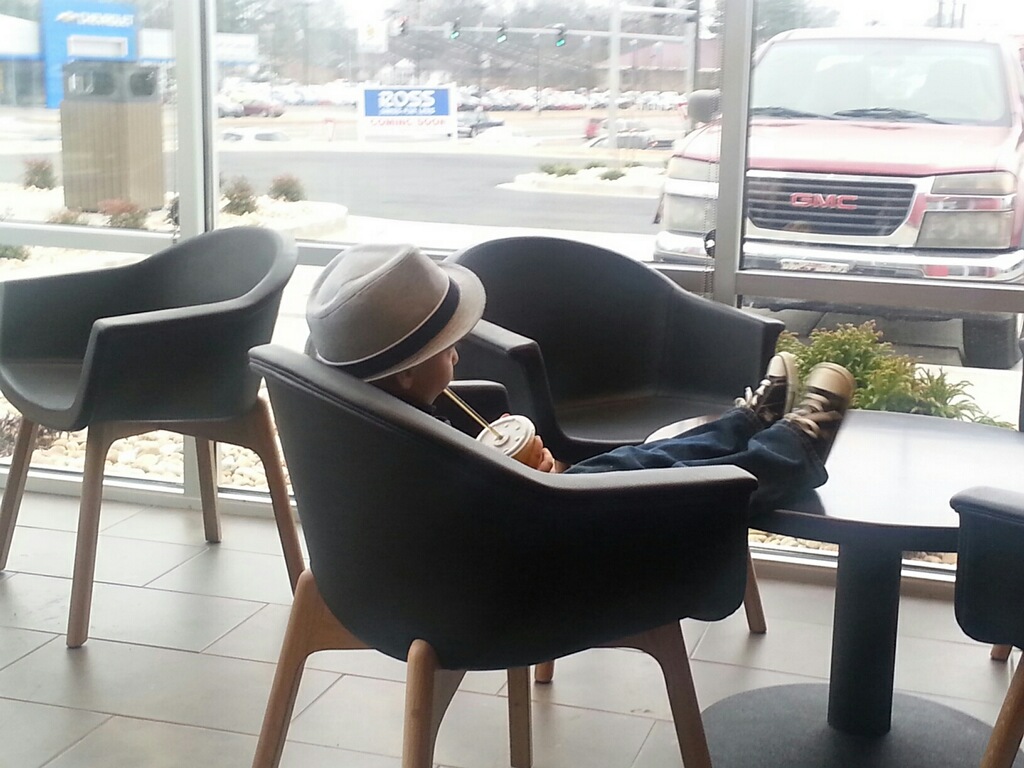 Chillin' indeed. He is so darn adorable. Look at him rocking that hat. And those shoes, he is real specific about his shoes. My sister is going to have her hands full with this one!!!
I hope everyone had a fabulous weekend. Let's take on Monday and make it our bitch!