We started Friday off with some Sweet Potato Turkey Nachos and an early bedtime. Is anyone else so exhausted by the time Friday rolls around, that they literally feel like doing nothing? I know Zoe was feeling it too. She was passed out within five minutes on our car ride home.
Saturday morning felt so glorious!!! The skies were overcast and it was only in the 70's. I was able to cut both the front and side yard with no problems. We then drove around downtown and settled on Avondale Common House for a late lunch. I ordered my first BLT ever. I never order those, because I honestly don't like plain red tomatoes or mayo and usually that makes up the gist of a BLT, no? This was a Southern BLT and it had fried green tomatoes, bacon and pimento cheese. Yes, please!!! Chris and I shared an order of Totchos and he had some kind of fancy steak that came with sweet potato hash that looked delicious. Zoe was so intrigued by my sandwich that she grabbed a whole half while I was busy picking her toys up off the floor. I think she was purposely trying to distract me!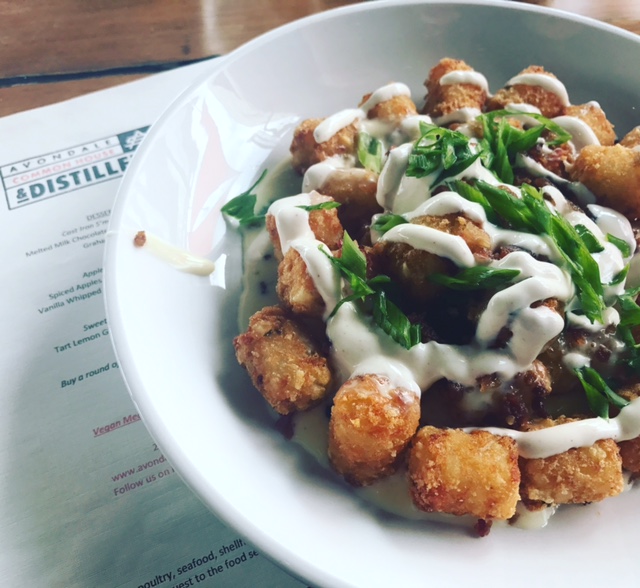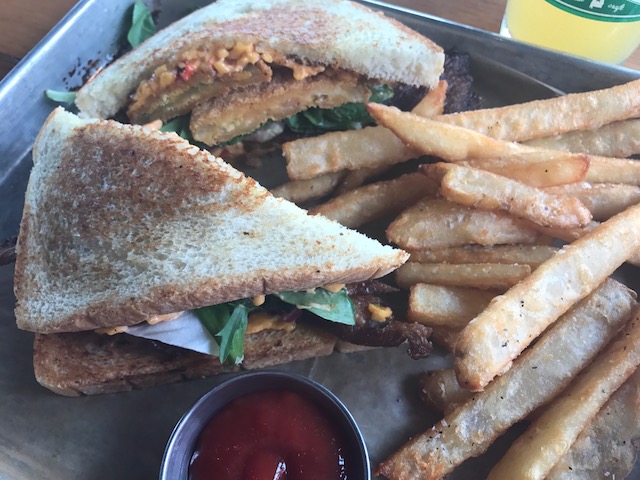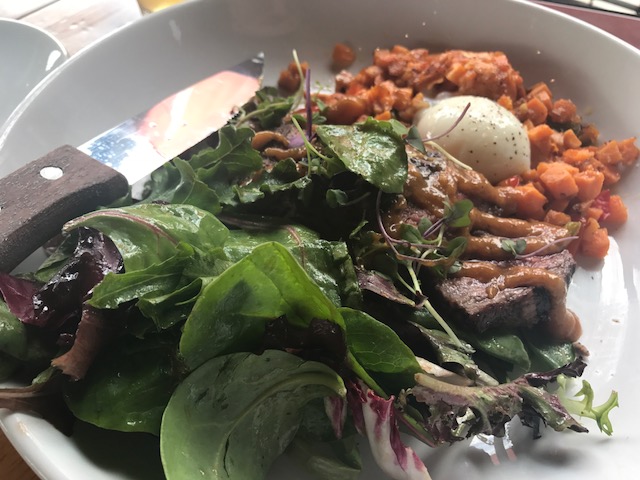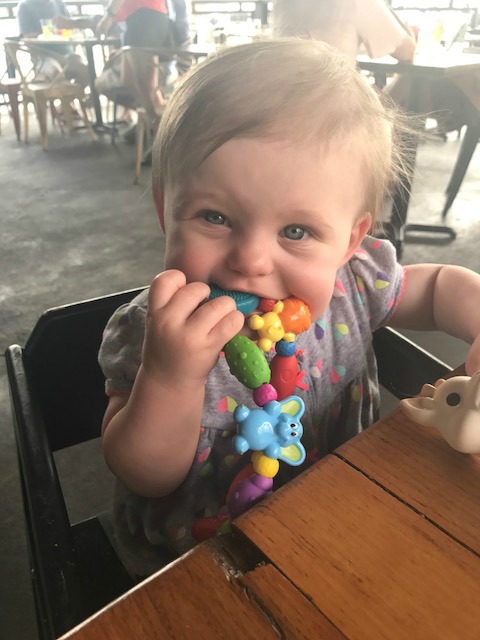 I ordered an Avondale Peach Saison, and it was delicious….but tasted nothing like peaches of any kind. Still probably one of my favorites from them. They are a local brewery here in Birmingham.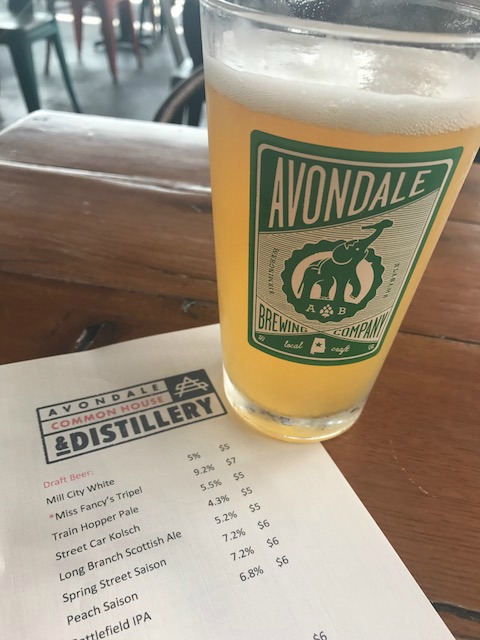 After lunch, we headed home and hung around the house the rest of the evening. Chris ended up ordering Papa Johns Pizza for a late night dinner, and I went rogue and ate a whole lot of it between Saturday night and last night. Oops. It was just….so good.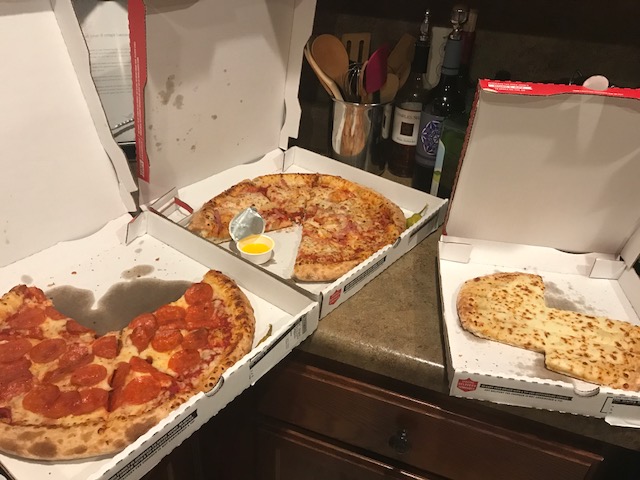 Sunday morning, Zoe was up before 5am with a fever and not feeling herself. She drank 1/3 of her usual bottle and just wanted to cuddle up with me. I put on Sofia the First and let her nap on me on the couch for a good two hours. She battled a fever on and off all day yesterday and woke up with one again this morning. I decided to work from home and got her an appointment to see the doctor. There is definitely a lot of illness going around here. I am hoping she starts feeling better, I hate seeing her miserable. I myself woke up this morning feeling like a swallowed a box of razor blades, so I can't imagine how she must feel  🙁
We got our grocery shopping knocked out yesterday and spent the rest of the day around the house. My sister came over to see Zoe for a little bit, and she was in really good spirits while Aunt Tracy was here. The rest of the day she casually played, but mostly cuddled in for naps. Every once in awhile, she will give me a smile.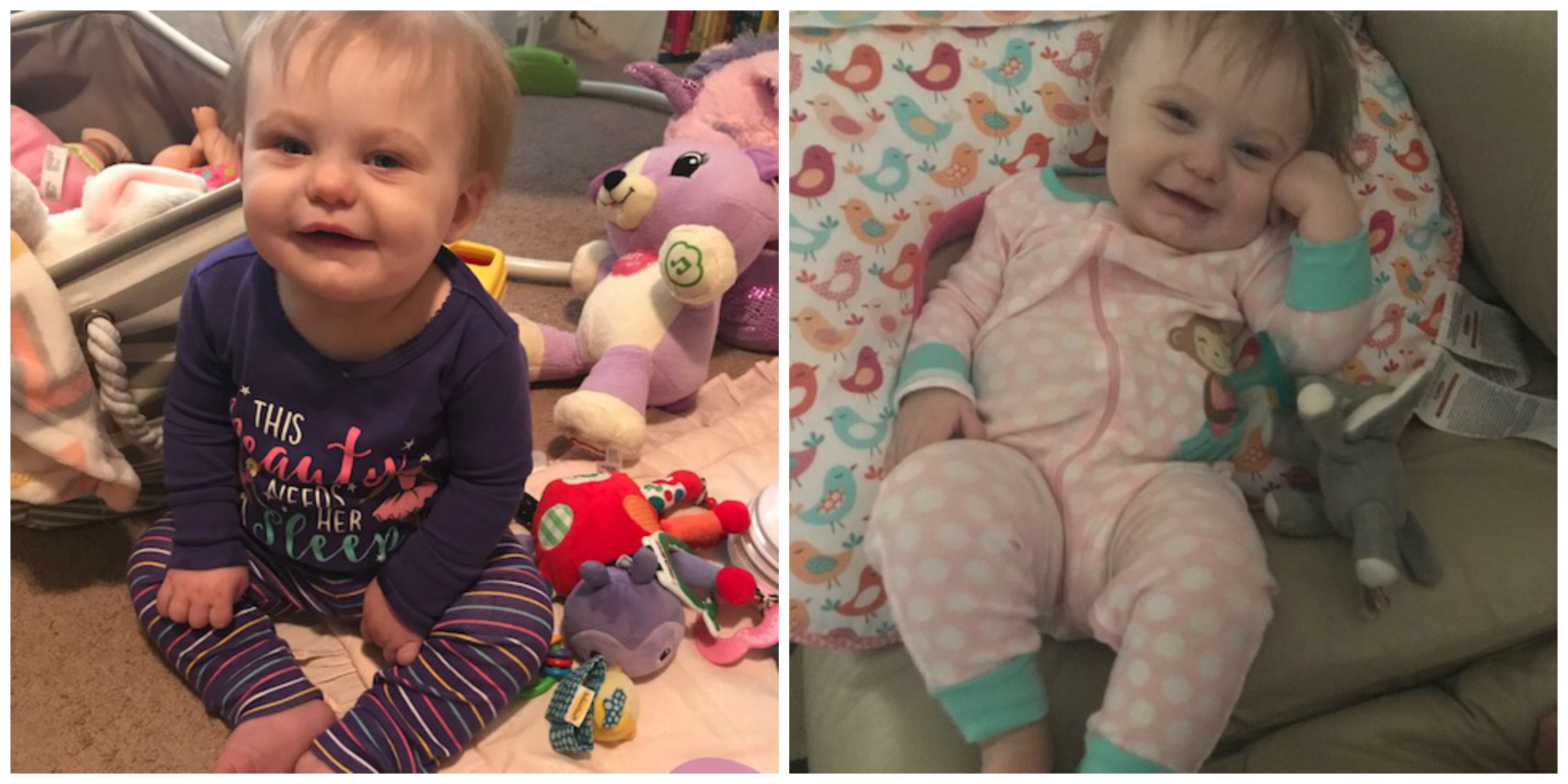 I hope you all have a great week! Linking up with Biana.