You guys, dirty daycare germs are no freaking joke. Zoe had a fever Sunday and I took her to the doctor Monday and we found out she had an ear infection. The doctor told me to keep her home Tuesday too, and good thing I did. Tuesday morning I woke up with a stomach bug, on top of the cold I already picked up from her Monday. Trying to care for a sick baby who still manages to crawl around and pull up on everything when you are lying on the floor dying is not the easiest thing to do. Plus, Chris came home sick Tuesday night too. I am glad that we are on the other side of it all now and I *think* we are all on the mend.
Needless to say, I am riding the hot mess express this week. I am behind on all of the things and I honestly don't even care. I am so glad Friday is here and that it is a three day weekend. And not just any three day weekend, it is the kick off to the college football season! Hurrah! Bring on all the apps and trash talk. Other than that, I am not sure what we have planned for the weekend. Probably taking it a little easy as we all finish recovering.
Favorite Moments:Feeling better and being able to look like a human again.
We sad goodbye to a coworker this week who accepted a new opportunity, and that was sad. But when he was cleaning out his office….he gifted me brand new Tiffany Champagne glasses. They are still in the pretty blue box and everything. Score!!!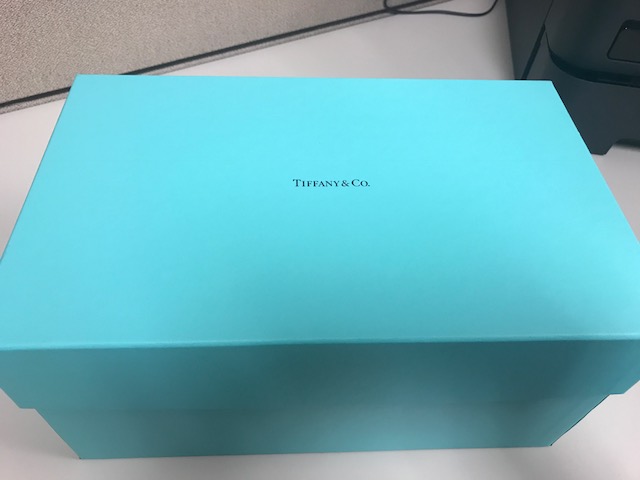 Sweet, caring friends are always the best. Laura checked in on me every day I was sick, multiple times a day. Thanks for making sure I wasn't dead!!! Hopefully we are having lunch today. I enjoy our lunch dates!
Favorite Delivery: My mom sent me some money to get something fun for my birthday. I ordered this BaulbeBar necklace that I had my eye on. I wore it yesterday and am obsessed! It is actually two separate pieces, one is a double layer and then there is a separate choker. It is so pretty.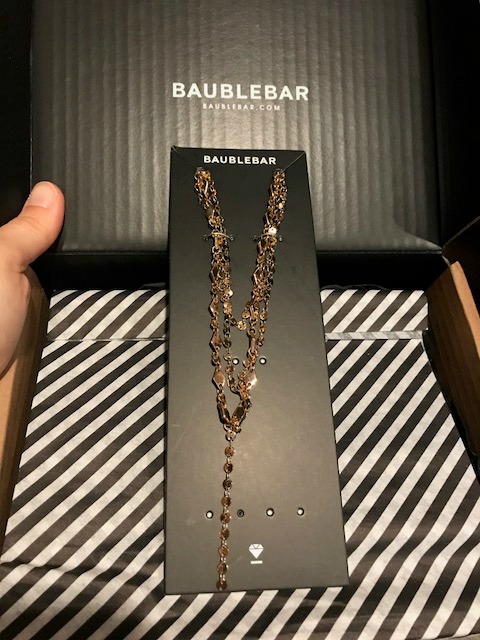 Favorite Canned Drinks: Lately, it seems more and more adult beverages are showing up in can form, and I am loving it!!! Chris and I have been finding some serious gems at our local Hop City and I wanted to share three of my favorites. These are all light and summery! Trying to grab them all up before it is all about pumpkin things, you know? What is your favorite?

Pamp Fizz is a grapefruit rose that is real light, bubbly and refreshing. It is French but I think out of NY? I found these in single cans.
Atalanta is from Orpheus Brewing out of Atlanta. This is a Tart Plum Saison and it is so good!!!! It sort of reminded me more of a Gose than a Saison, but the plum notes give it a sour beer taste. Sours are my favorite. This one is so delicious!
Laura and I discovered Briney Melon Gose from Anderson Valley when we were out to lunch a few weeks back. Anderson Valley is out of California. This one has your typical Gose base, and the melon flavor is very noticeable in a good way. It is honestly one of the first melon beers that you could actually taste melon. And it was hints of watermelon, honeydew and cantaloupe. I saw they have a Blood Orange one out for fall now, I can't wait to try it next.
Favorite Humans:It has been completely devastating watching the coverage in Houston and areas hit by the hurricane. My heart goes out to all of those who were stranded and lost everything. It warms my heart and reminds me that the world can still be a good place when I see strangers from all over the country coming together to send support and relief.
Favorite Funnies: Football edition!
Linking up with Amanda. Hope you all have a great weekend! Roll Tide!