I love pasta. Love it! And while this recipe is not the healthiest one out there, it sure is delicious! Sometimes when I make fettuccine alfredo, the sauce doesn't turn out quite perfect if I am just throwing stuff together. It seems when I measure out the exact amounts below though, it is perfect every time!
If you are trying to be good and want a lighter/skinnier version, you can do that here.
What You Need
1 Package of Whole Wheat Fettuccine or Linguine Noodles
2 shredded chicken breasts (I use the breasts from a rotisserie chicken (#lazy) or you could boil two chicken breasts)
1 cup of heavy cream
1 stick of butter
2 cups of grated cheese (I prefer Italian blend)
pepper to taste
What You Do
1. Cook noodles according to package
2. In a saucepan over medium heat, warm the butter and cream and season with pepper.
3.  Add the shredded chicken to the sauce mix to warm up.
4. Place one cup of the cheese in a bottom of a bowl.
5. Add noodles to the bowl.
6. Pour sauce/chicken mixture over the noodles.
7. Toss and add the rest of the cheese.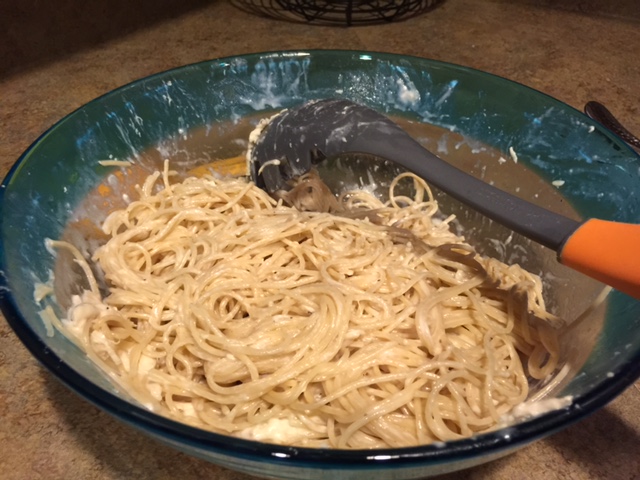 Serve immediately! This one tends to get cool quickly.
I like to add a little crushed red pepper to mine to spice it up, but Chris likes his without.
Enjoy!