I think most kids are going back to school around here this week, if they haven't already. I guess that means that the summer commute is over and I must resume to leaving a lot earlier than I do now!
Friday evening Chris and I ran by Publix and picked up some steaks and took them to his parents house for dinner. His dad is an excellent grill master 🙂 It had been so long since we had some steaks.
Saturday morning I cut our side yard and worked on the landscaping a little, cleaned the house and then we decided it was time for lunch! We ended up at Mugshots in Uptown. I think I am turning in to a burger snob for sure. Most people love Mugshots, and I used to like it as well but I am going to be honest…it really just wasn't that good. I mean the burger was ok. I got the Walker that had blue cheese crumbles, blue cheese dressing, lettuce and purple onions on it, but it wasn't amazing. The fries were rather terrible and I only ate about 1/2 of them, only because I was starving. They do have really good sweet buns though. The only saving grace of the burger, really.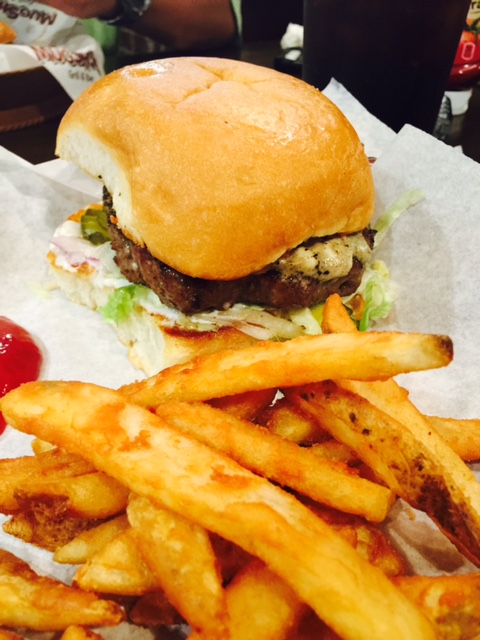 After Mugshots, we met up with some of our friends at World of Beer, of course! I really wanted another Blue Pants Candy Bar Pinstripe, but they had already blown that keg. Drats!!! So I decided to try a Terrapin Liquid Bliss instead.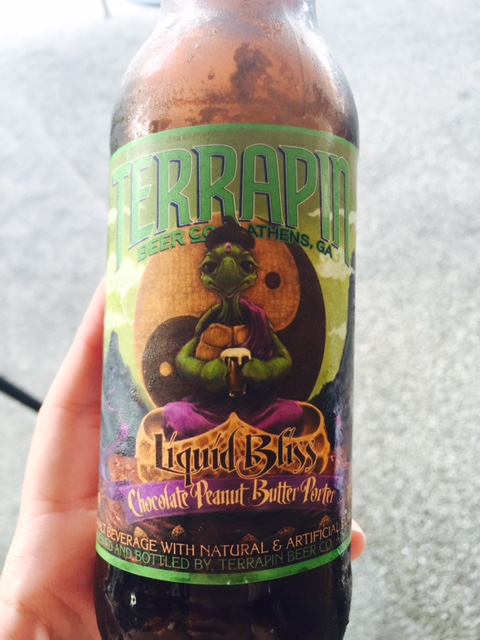 Don't get me wrong, this beer was good! It had a nice chocolate after taste to it and it went down smooth. But it was no Candy Bar Pinstripe. I am going to be on a quest to find another Pinstripe for sure!
I also had an Woodchuck Oopsy Daisy and WOB now has Sprecher Root Beer on draft all the time, so I had one of those too. It was hot as balls outside, and that root beer was so refreshing! It quite literally felt like this…
We also hit the 100 club with our loyalty points! Life goals people, life goals.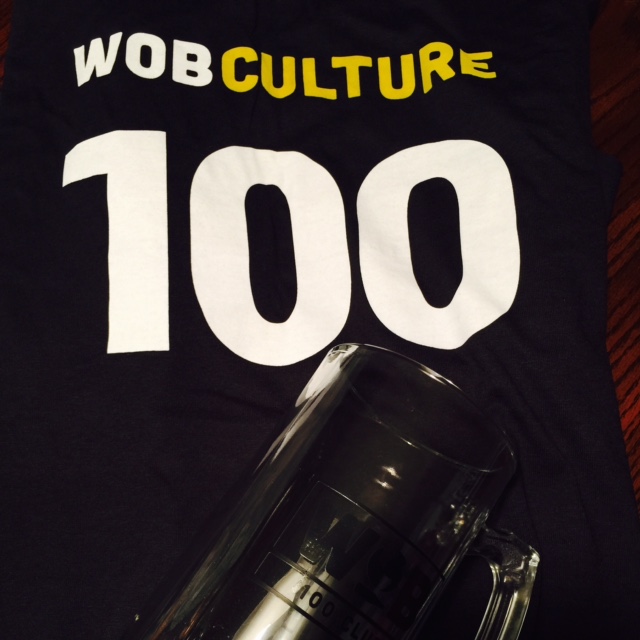 Saturday evening we grabbed some Moe's BBQ to take home and watch Hart of Dixie. I also started a new book, Before We Were Strangers.
Sunday morning I was up early and headed to the store to beat the tax free weekend crowd. You wouldn't believe how many people had the same idea. It was crowded! The rest of the day was spent meal prepping and laying on the couch watching more Hart of Dixie! We are already half way through season 3!
This month is already flying by, today is the 10th!! I am not even sure how that is possible? I have a feeling that this week is going to be a busy one, so let's get this Monday going! I hope everyone has a fabulous week!