We finally had a little fall weather here in Alabama Saturday night and yesterday. And by fall weather, I just mean not 90 degrees. It was fabulous!
Friday I met up with Laura and Morgan at SoHo Social in Homewood for a delicious meal and a much needed girls lunch. It was great catching up and enjoying the beautiful weather on the shaded patio. Could have done without a yellow jacket that insisted on invading our space throughout our meal. I hate bees!!! The food was incredible, as was the company!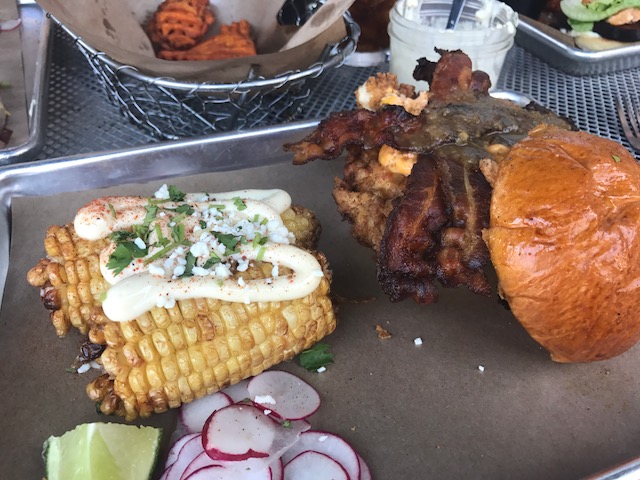 Chris invited a friend over to hang out that evening, so I took advantage of the time and finally watched Beauty and the Beast! Loved it!!!
Saturday we hung around the house and caught up on some shows and played with Zoe. Around 3pm we headed out to meet up with our family in Oneonta to celebrate my dad's birthday. My sister came up with the idea to take him out to dinner and walk around the car show that was going on in town. I had never actually been to the "downtown" area in Oneonta. Honestly, I didn't even know it existed. I had been to the city before, but must have been the outskirts. I was pleasantly surprised with how cute the downtown area is and how much there was to do!
My sister and dad were running late, so Chris and I put Zoe in her stroller and took a stroll around some of the shops. We found a cute junk shop where we purchased Duck Tails for our NES, and there was a used video game store and several clothing boutiques that we cant wait to check out next time!
Swamptails was an amazing Cajun Steakhouse, and I know we will be returning!!! We shared onion rings and boudin balls as our appetizers. My sister and I couldn't decide between the filet or Po Boy cheeseburger, so we ordered both and split. Everything was incredible!!!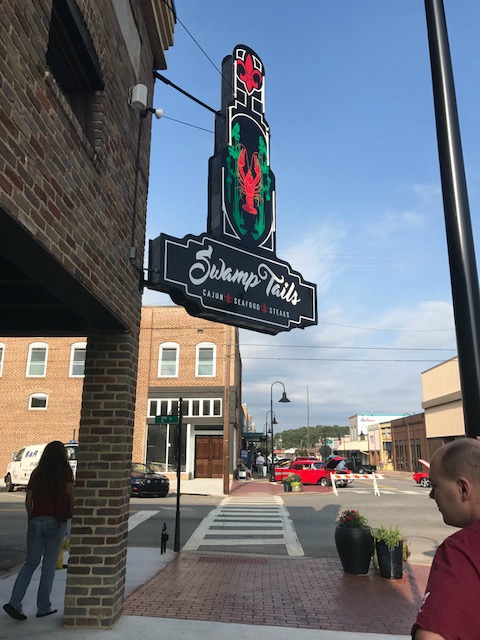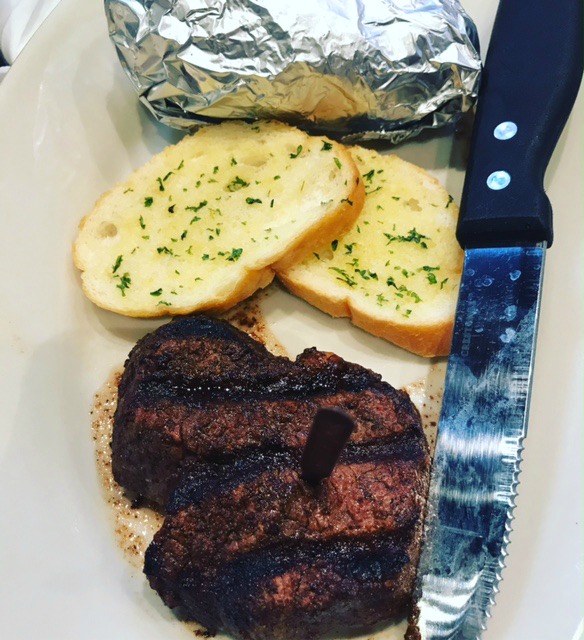 We enjoyed the beautiful evening walking around after dinner and looking at all the cars and perusing some other shops. We then stopped by Miller's Soda Shoppe for an ice cream!!! I shared a few bites of my mint chocolate chip with Zoe. She was a huge fan.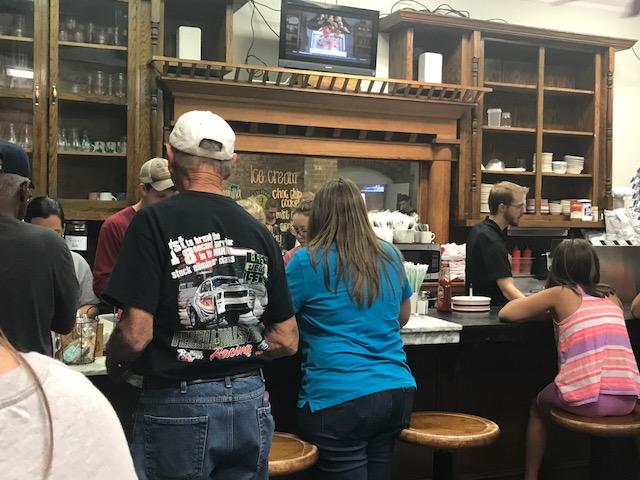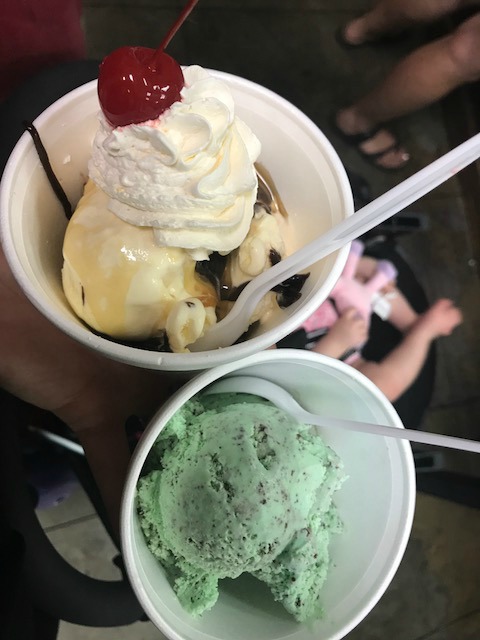 They had a huge screen out in the middle of the road playing the college football games. #bama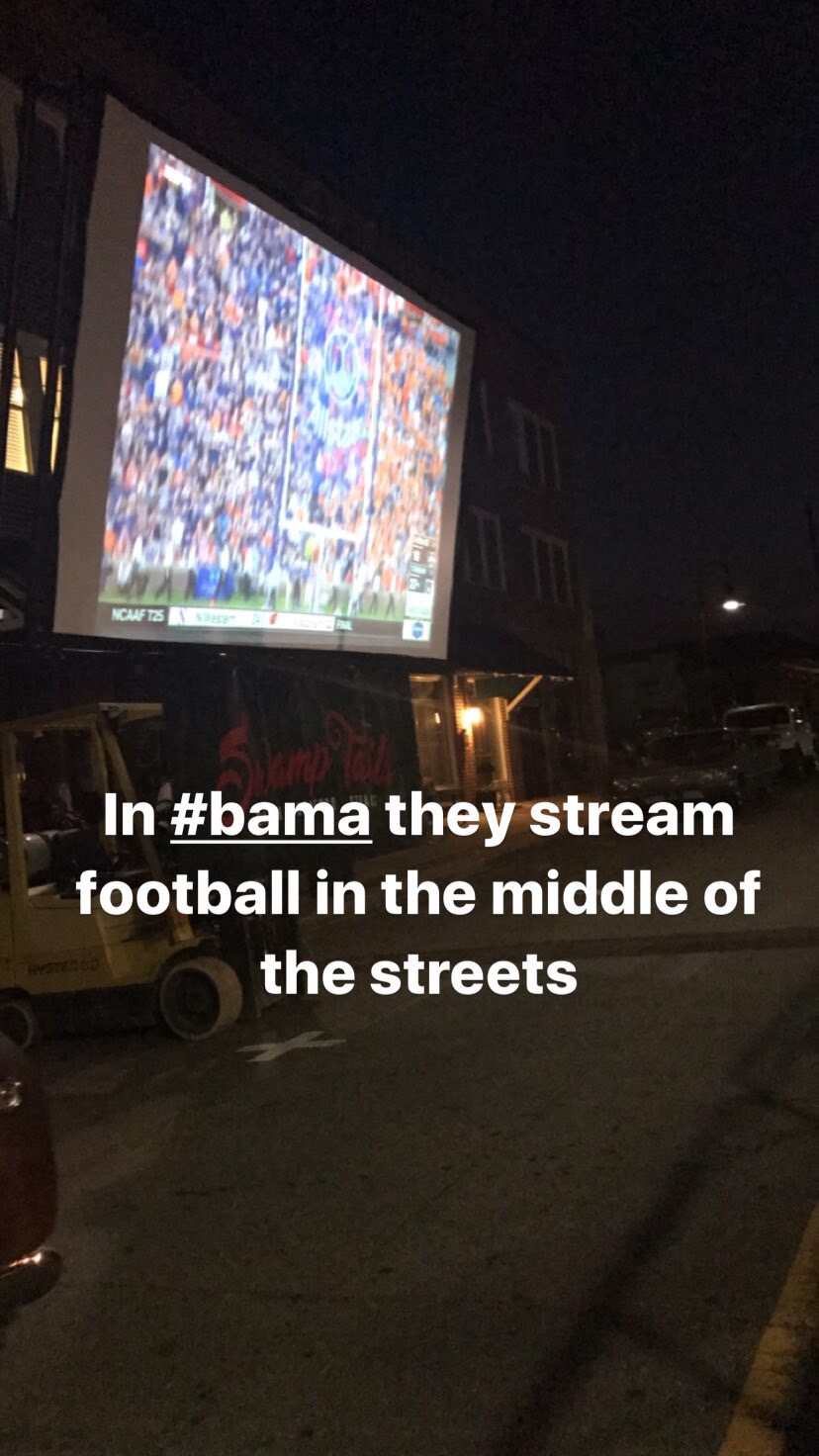 I remembered to have my sister take a family picture of the three of us too! I think we have maybe three total?? I really need to get better about that!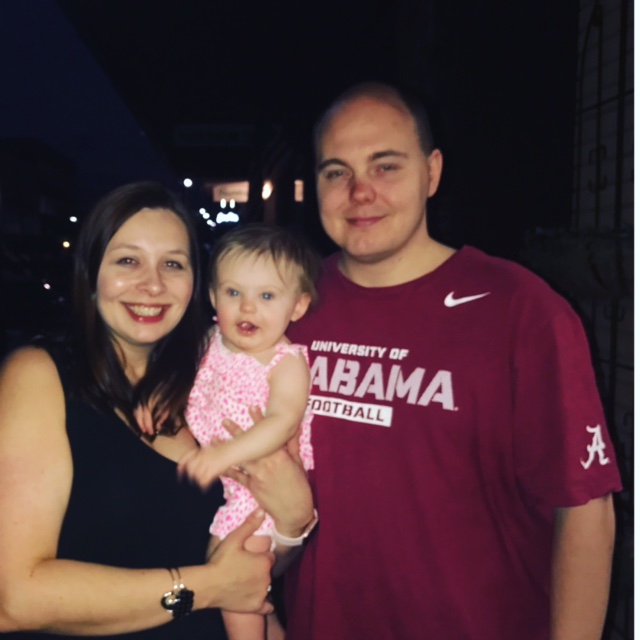 Home girl hung in as long as she could….but she eventually passed out in the car on the way home.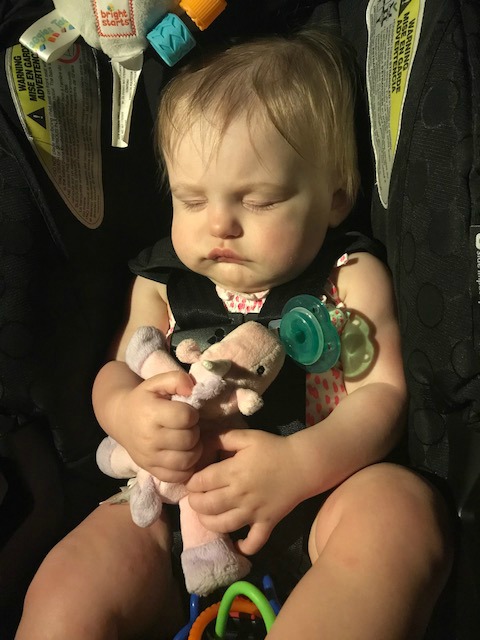 Chris and I really loved the area and we are already planning a trip back! Bonus that the drive out that way has incredible mountain views in the fall with all the foliage!!!
Sunday, I cut the side yard while Zoe enjoyed some one on one time with her daddy…then us girls headed to the grocery store and picked up some BBQ for lunch. The rest of the day was spent catching up on more shows, hanging with Zoe, and reading lots of books. I love that Zoe loves books as much as I do.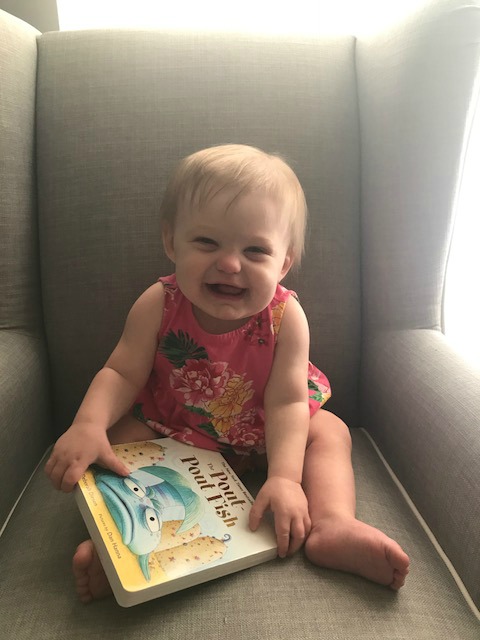 I hope you all had a wonderful weekend! Linking up with Biana.