Planning a first birthday party is no joke! We kept it fairly simple, inviting family and Laura and her crew. I had decided almost immediately that we were going to have a unicorn theme. Zoe loves her unicorn stool and paci and tends to point at unicorn stuff when we are out in stores. Also, one and uni…just made sense to me.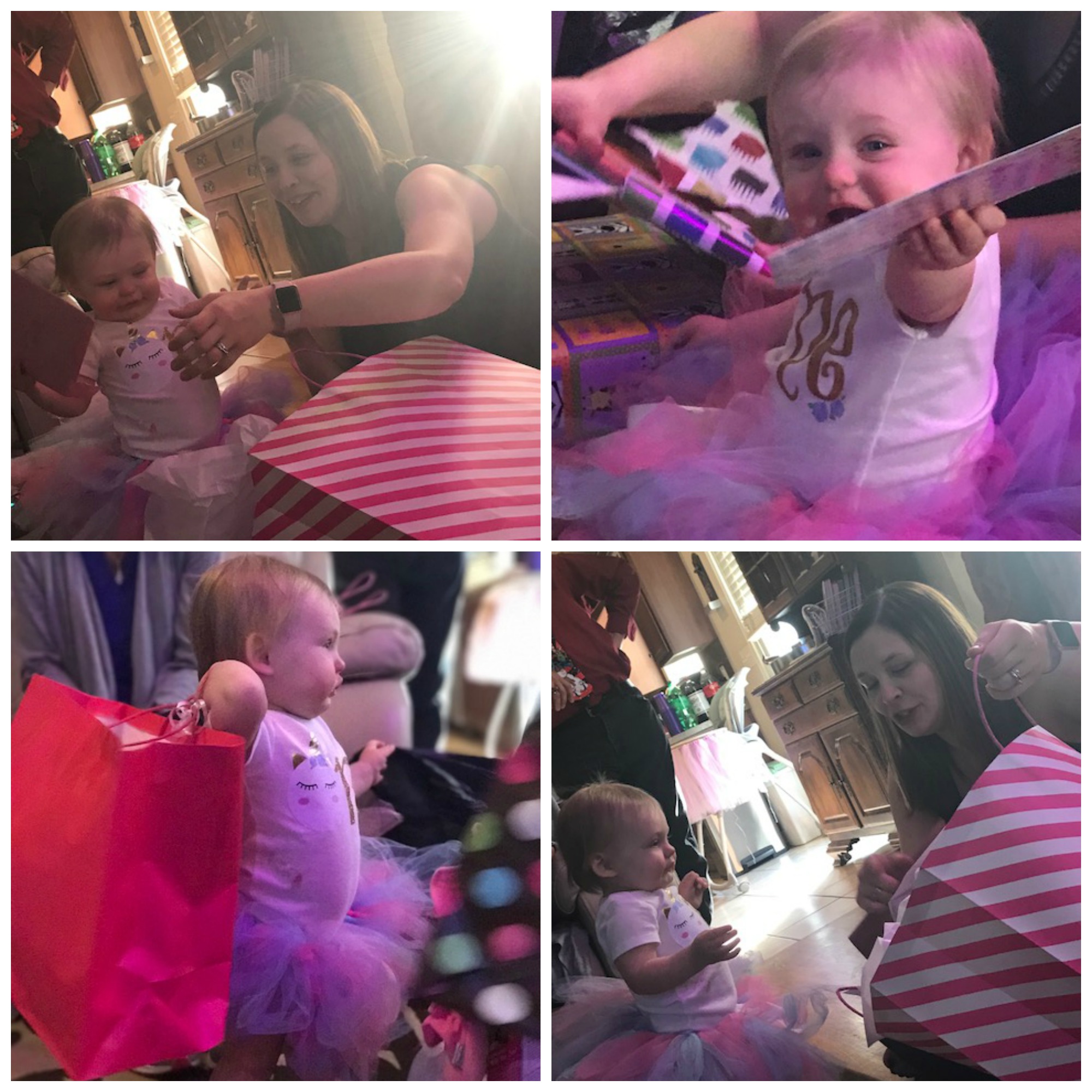 I had a few things on the menu that I knew I wanted immediately; unicorn fudge and funfetti cake batter dip. The rest of the menu sort of came together the week of the party and included a rainbow fruit bowl, pigs in a blanket, meat and cheese tray, chips and queso, crackers with cream cheese and pepper jelly, pasta salad and goldfish crackers. Zoe's cake was a unicorn and we had cupcakes matching the light pink, dark pink and purple from her unicorn's mane.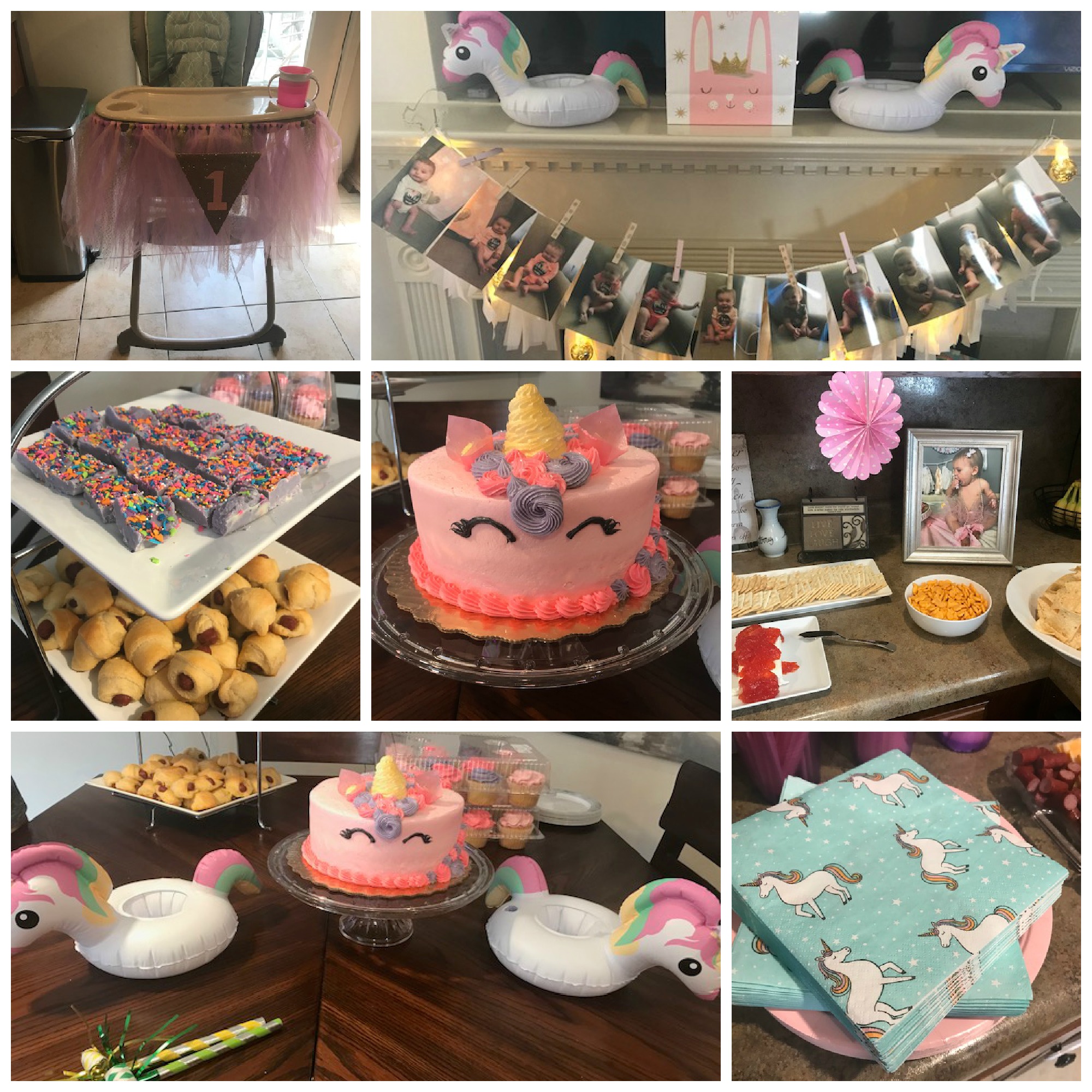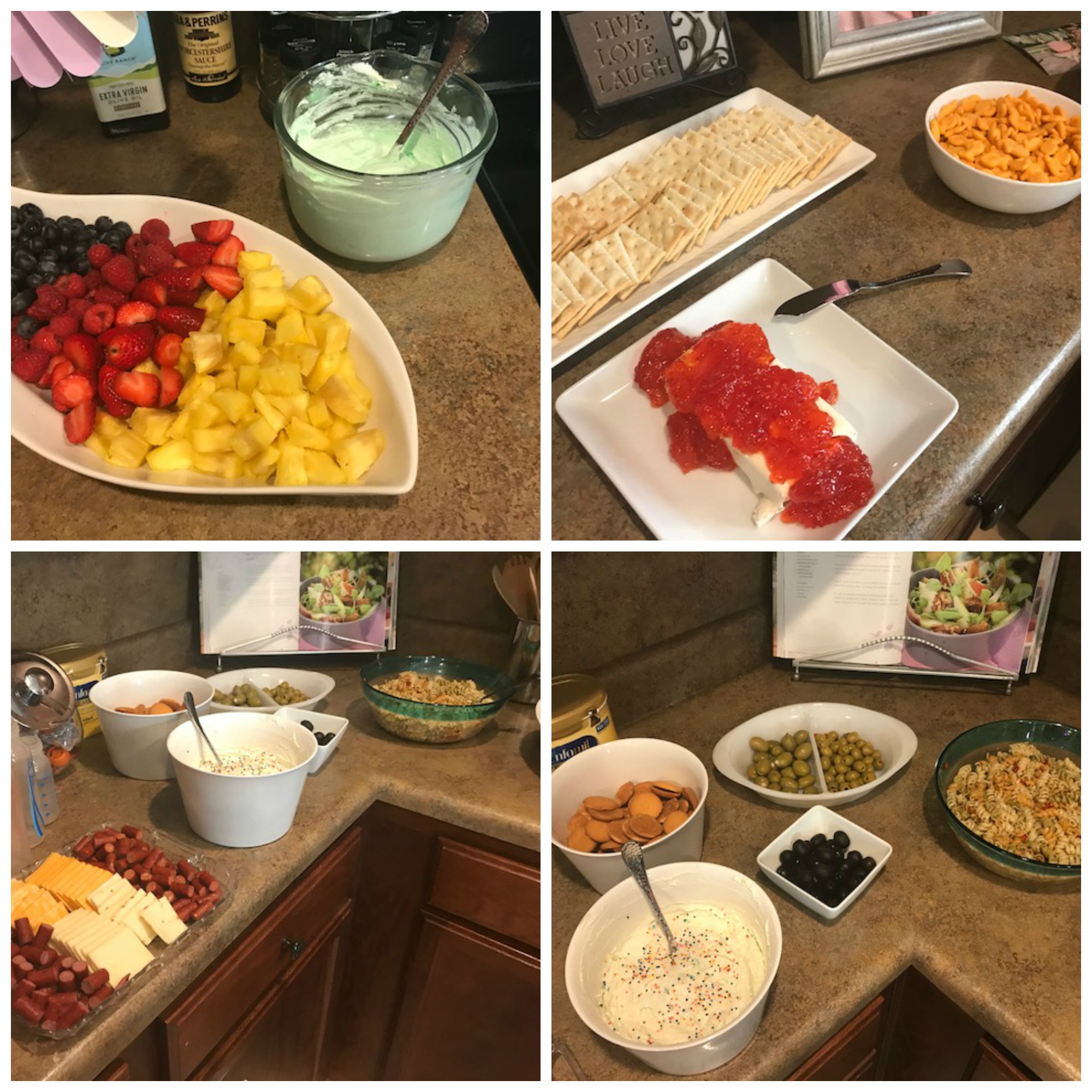 I kept the decorations simple too. We had unicorn straws and napkins, pink and purple cups and plates and blow up unicorn floats. I had ordered an adorable high chair tutu on line that I plan to use next year as well and will just change the 1 to a 2. I took the garland and gold twinkle lights from Zoe's smash cake session and hung them on the fire place with her monthly pictures. I thought it turned out really cute!!! I am pretty sure my sister was the only one who took the time to look at it or even notice it…but whatever. At least I have the photos for her scrapbook now!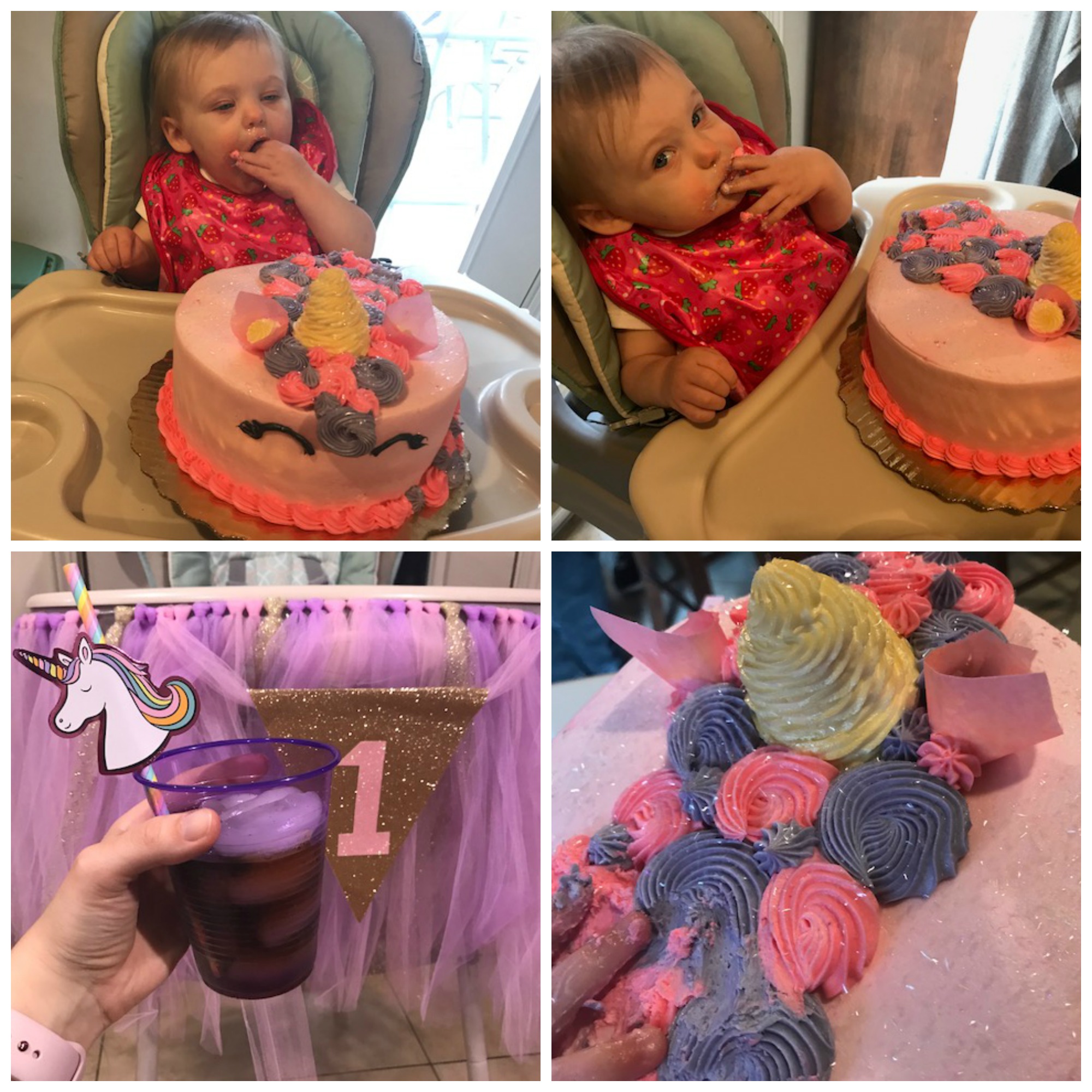 It was great seeing everyone, and they all spoiled Zoe with so many presents! Zoe's favorite things were the cards and gift bags. I think Santa will have a much easier Christmas this year knowing that Zoe prefers gift bags over wrapped items.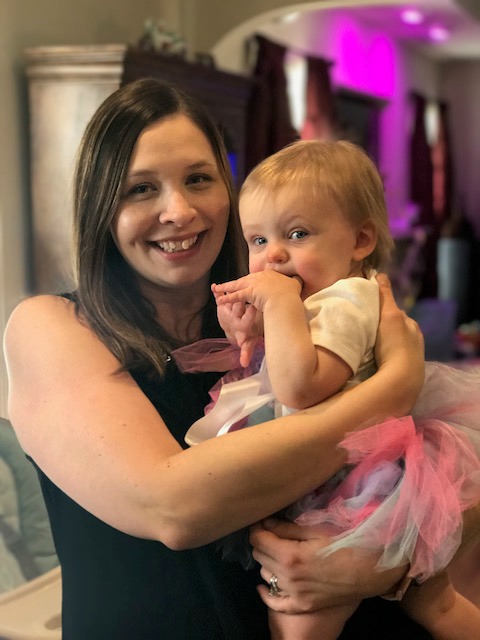 And in true Laura and Nadine fashion, we are both wearing the same colors and our kids both can't keep their hands out of their mouths for pictures. We are pretty much the same person all the time.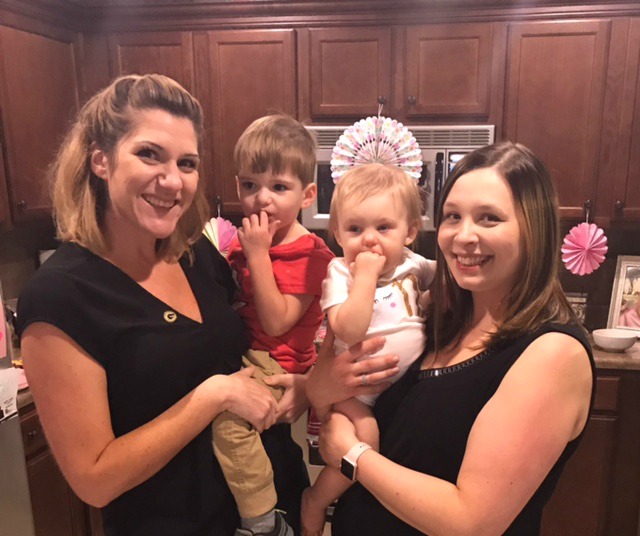 Since Zoe had to go to school on her actual birthday, I sent some fresh fruit for her and her friends and some cookies for her teachers so they could celebrate with her. It seems like she had a lot of fun from the pictures her teacher shared with me. Last night after dinner, I let her have a little piece of her cake and she had one last gift to open that we missed on Sunday.

Her cake face in that middle picture looks like me when I eat my feelings on a Monday too. LOL.
The rest of our weekend was pretty much consumed with the set up and clean up for her party, and of course, watching lots of football. I got to see Georgia put the beat down on Auburn and Alabama get voted in to the playoffs, so all is right in the world again. Well, the football world. The actual world is quite a mess, right?
I hope you all had a wonderful weekend!!!