Another weekend has come and gone. Crazy how fast they go by, isn't it? I had a wonderful weekend and I hope that you did too!
Friday I had lunch with my friends, as we settle into the Lunch Club sans one member who moved. Sigh. Babalu's enchilada of the day was beef with fresh roasted corn salsa and jalapeno cheese. I indulged.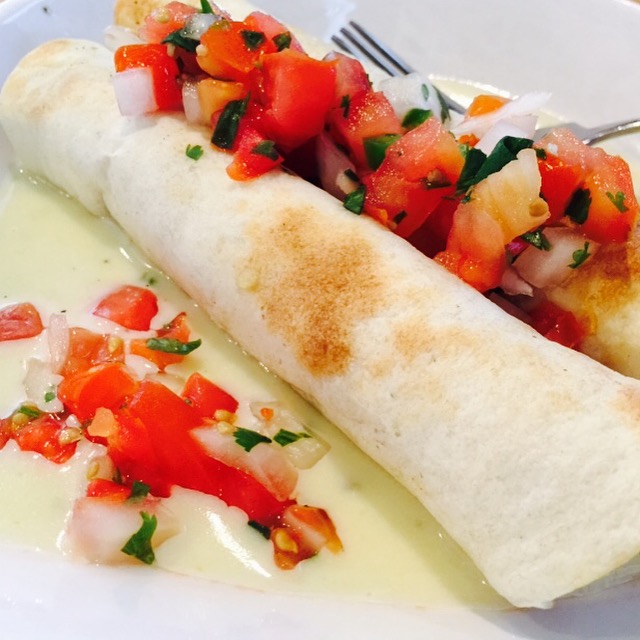 Friday evening I grabbed Moe's BBQ for Chris and I on my way home from work. Moe's goes great with New Girl binge watching. Obviously.
Saturday morning I was up 6am to clean the house before my mom came over to take me birthday shopping. We were out all day and it was wonderful. I love getting to spend that much time with her! She of course spoiled me with a few presents and I found some great deals that I couldn't pass up either!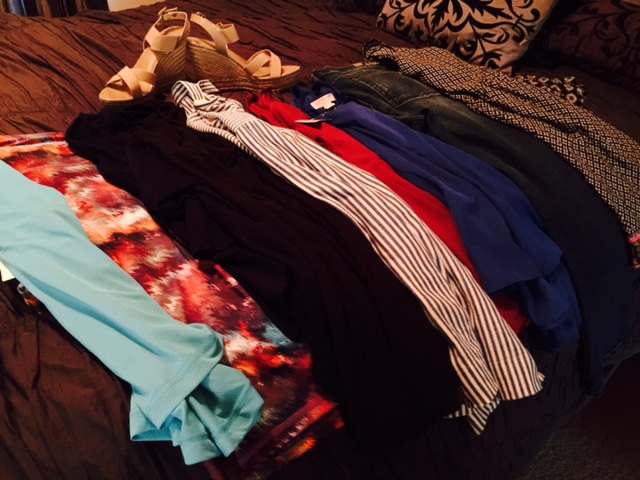 Zella top and capris to work out in, a navy short sleeve sweater to wear over some of my sleeveless dresses for work, 2 dresses from the Loft at less than $20 each (yay for an additional 60% off clearance!!!!) 2 blouse-y tops, cropped jeans (that were $98 marked down to $36) and a really cute dress with flow-y 3/4 length arms from Pink Tulip.
When I got home, Chris had a few of his friends over and I let them have their guy time while I finished reading my latest book, Secrets of Maple Syrup Farm. It was so good!! I will have a review up tomorrow because it has to be shared!
Sunday morning I did three hours of yard work. It was so hot. So freaking hot. I am pretty sure this was the hottest weekend of the year. I was so tired and spent after all that work, but we still had a whole day ahead of us! We went to lunch with Chris's parents and stopped by a Bargain Hunt and  a few thrift stores. I found three books for $0.49 each! Score!
After we parted ways with them, we still had to do our grocery shopping for the week. We ran around Publix as quickly as possible so we could spend some down time watching TV before bed. I slept like a baby.
I hope everyone had a great weekend! It is back to the grind today. I am linking up with Biana for Weekending. Happy Monday! (Like there is such a thing???)