Favorite Song: You guys know how I love to throw it back!!! High by Feeder. How can you not drift in to memories when you hear this song? Oh 90's, your music really was the best!
Favorite Beauty Find: Last week, Sephora sent out an email to VIB members with some "early access" items. I happened to scroll through and saw this Tarte Energy Noir Clay palette and realized that I just had to have it. HAD TO. Luckily I had a $25 Sephora gift card so I bought that thing before I could think twice about it. Look how gorgeous these colors are!!!!
Here is a picture of mine. The colors are pretty darn close to what is online!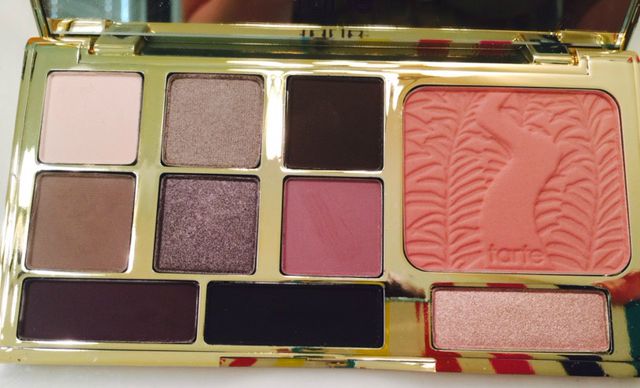 I am just in love with all these colors, they are so perfect! This is my first time using tarte eye shadow and blush, and I am loving them! I figured I would, tarte has one of my favorite mascaras! It is available for VIB Sephora members or you can order it off QVC. I don't think it hits all stores until this fall.
Favorite Recipe: This spicy baked shrimp looks so good!
Favorite Pin: How amazing is this palette project????
Favorite Book: Right now I am reading Secrets at Maple Syrup Farm. I am about 40% in and it is so good!!!
Favorite Funnies:
My week in GIFS:
When someone cuts me off
When I work on something for two days and then the job gets cancelled
Me in front of the fan after a run
When someone thinks they are being funny and I sort of fake smile but it was just awful
Linking up with Amanda. I hope you all have a wonderful weekend!!!!