Oh, hey there Monday. You sure do have a tendency to sneak up on us, don't you?
I hope everyone had a fabulous weekend! Ours started Friday evening after work for a quick trip over to Chris's parents house. His brother was in town, so we all met up over there for a little while. Chris and I avoided the pizzas that they ordered and came home for some hot aired popcorn and Chicago PD instead.
Saturday morning I cleaned the house and then we set out to hit up a few thrift stores. We didn't really find much there. We went to La Paz for a late lunch, delicious! If I am going to have a cheat meal, it is going to be Mexican.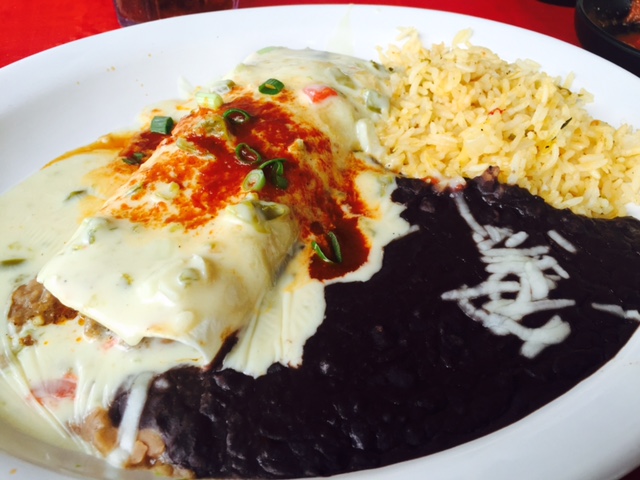 Lunch Gordo burrito with black beans and rice
We then decided to check out Game Stop, where Chris hit the mother load. They had Xbox360 and PS3 games on sale 4 for $10. He basically caught up on 3 years of gaming.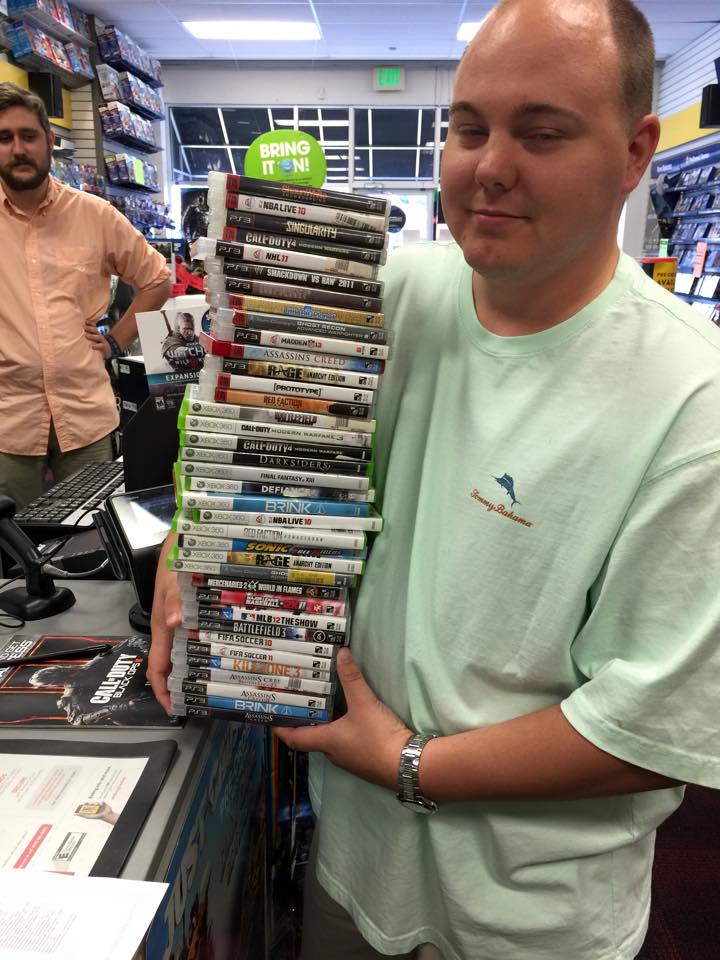 The guys that worked there were happy because they didn't have to move all those games at the end of the night after the sale! We grabbed some BBQ from Landmark on the way home and settled in for an evening of more Chicago PD and Grimm.
Sunday I meal planned and did the grocery shopping. I also stopped by TJ Maxx for shampoo and conditioner. I scored both for the price of one normal shampoo!! I mean, check out the size of that conditioner bottle, I wont need any for months!!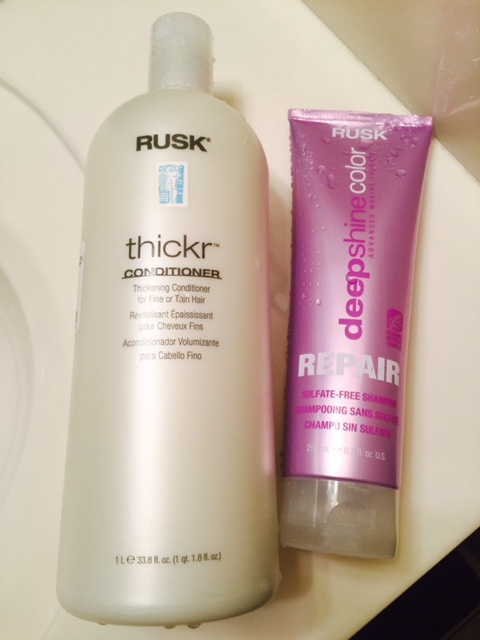 I did some multi tasking while cooking lunch yesterday and made Steph's No Bake Power Balls for snacking and Turkey Taco Soup for my lunches this week. I also got to read a little more of my book and I signed if for Audible. My first book on tape, Yes, Please!! I started listening to it on my way to the store yesterday and I was already LOL'ing just in the preface. Amy is awesome at narrating, as you could imagine.
What is your favorite book on tape? Or type of book you like to listen to? This week is going to be a busy one. Besides regular work, I have a dog handling class tomorrow evening and a meeting after work on Wednesday. I don't like to schedule myself for too much during the week. I hope everyone has a great one!!!
Linking up with Biana.