Favorite Song: We are Tonight by Billy Currington has been on repeat for me basically every day. I just love this song!! I actually enjoy running to it too, surprisingly. Usually I go for EDM-ish music to run to. Or Lady Gaga. 🙂

Favorite Beauty Find: I was perusing Walgreens last week for  something to alleviate my allergies. While I was standing in line for the pharmacist, I happened to see a display with a picture of Elsa from Frozen that caught my eye. Wouldn't you know, Orly came out with a frozen collection of polishes and they are super awesome and pretty and ON CLEARANCE!!!! Obviously I needed a few. I made a deal with myself to not grab any pink since I have a million different pink colors. Check out this pretties.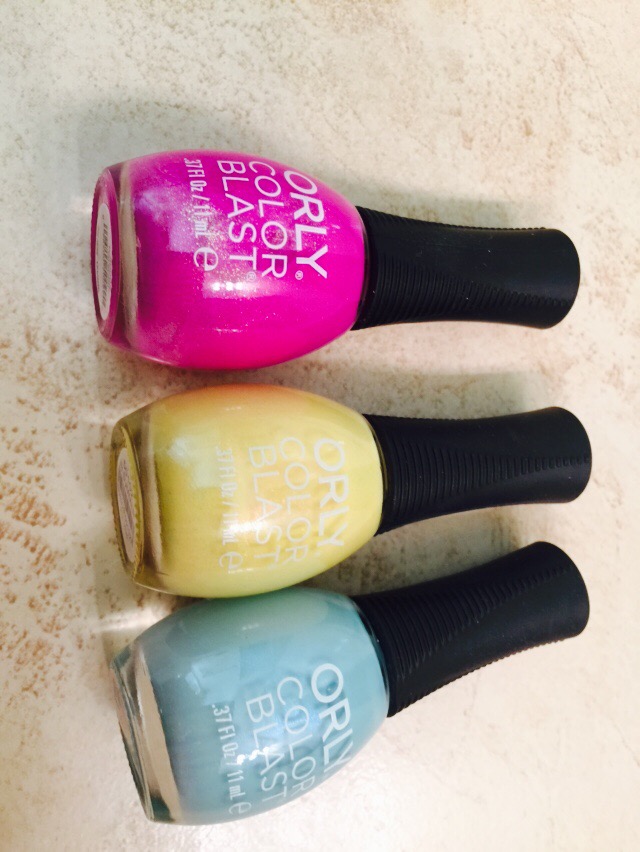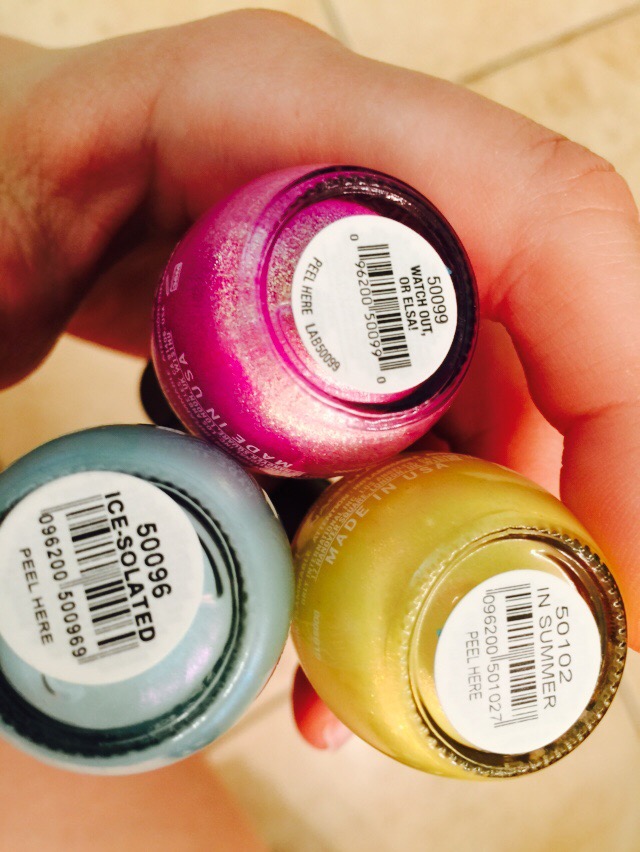 Watch out or Else is more purple than pink. I haven't had a chance to paint my nails yet this week, but I hope to this weekend and will share.
Favorite Surprise: Laura went up to Pennsylvania to visit family and while she was there, she went antique shopping. Being the super thoughtful friend that she is, she grabbed these Tom and Jerry glasses to add to my ever growing collection of character glasses!!! Little did she know, I LOVE Tom and Jerry. And even more special than that, my grandma's name was Jerry.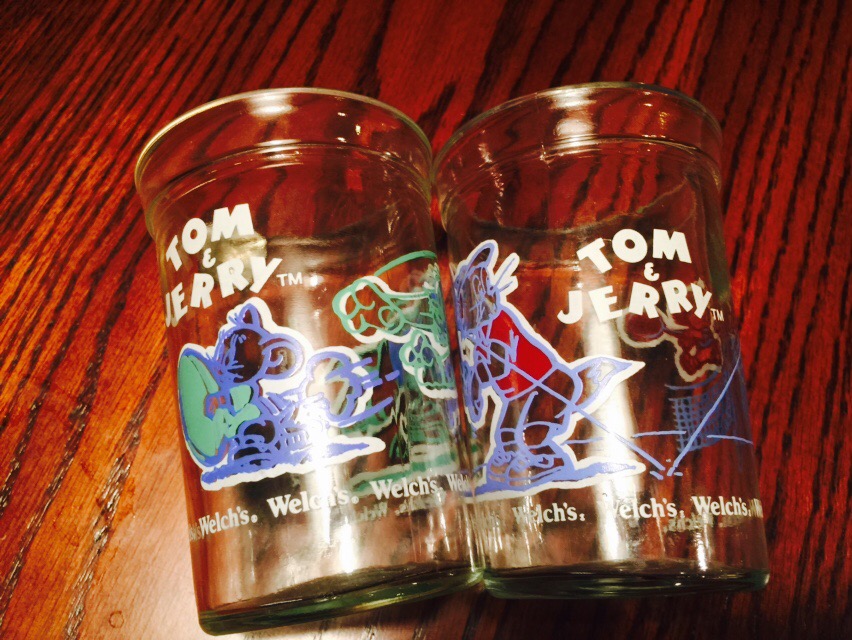 Favorite Snack : I love salt and vinegar potato chips. Love love love. I needed to find a better snacking alternative for those days you want something salty and satisfying. Enter Planter's Sea Salt and Vinegar peanuts. You guys. You guys. I freaking love these things. Sure, raw almonds are the healthier option…but sometimes you gotta go with flavor! These may or may not have been gone in like 3 days. Oops.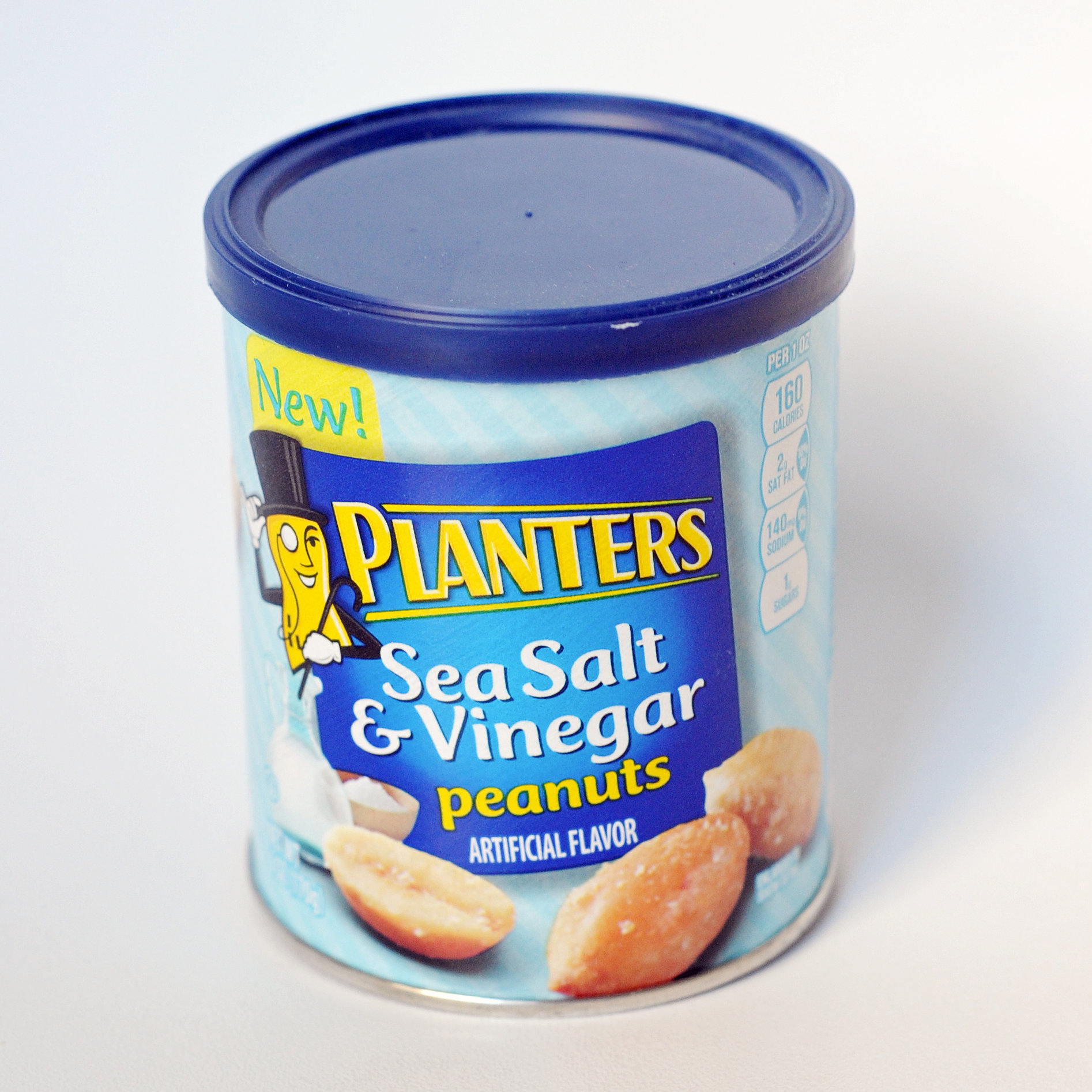 Favorite Treat: I am not a cake person in the least bit. In fact, most cakes I actually hate. I much prefer cookie cake and no longer waste calories on something I do not like, even if I feel sort of obligated to consume at parties and such…I am able to just say no thanks now. I knew Chris was my soul mate when I discovered he'd rather have cookie cake too. (Well, that isn't the only reason. Ha!!) Yesterday I had stopped on my lunch to pick up a slice for each of us to celebrate his birthday with!!! I figured a slice is just the right amount of indulgence 🙂
I had picked a blue one for Chris, obviously!
Favorite Dog Sightings: Every time I look out on our deck when the dogs are out, I see this. They are just so damn cute!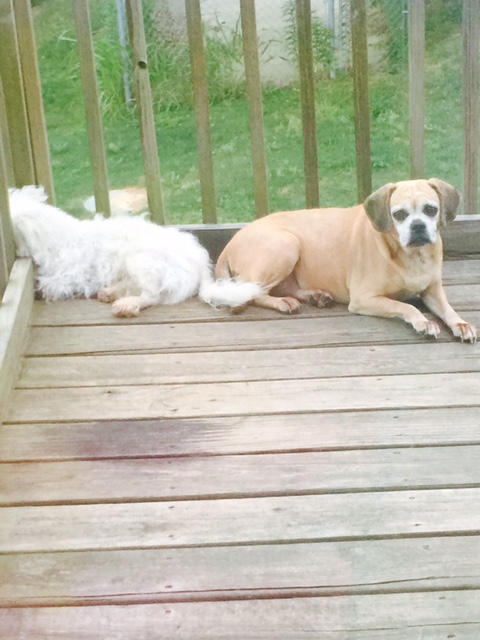 The picture above looks oddly familiar from this past weekend right? About 90% of the time, Mac has his head resting on the railing guarding the city. Our house sits on a hill and he can see half of our neighborhood from his perch!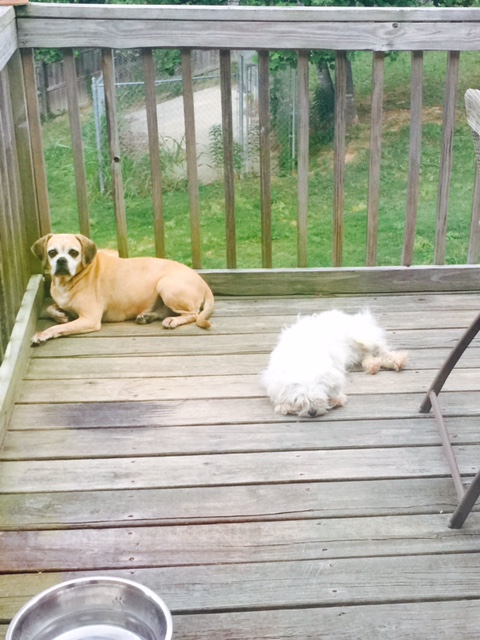 Favorite Funnies:
Whenever I go to Walmart, I always find myself saying…
When it is time for lunch…
When things don't go as planned…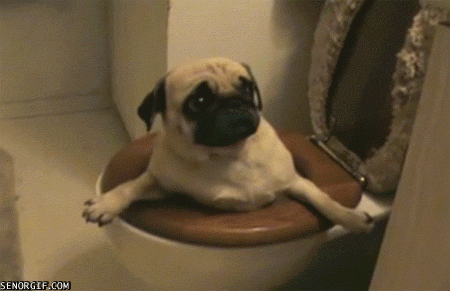 How I feel when I don't understand a cryptic message…
When Laura texts me something hilarious while I am at work and I am trying not to LOL…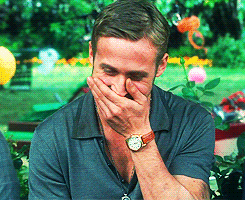 I hope everyone has an amazing weekend!!! I am linking up with Amanda for Friday Favorites.