I am not quite sure how we got to Monday morning already, but here we are. It has been super rainy and gross here the last few days, and it doesn't look like it is going to change anytime soon. I love rainy weather when I can stay home and cuddle under blankets and watch mindless TV all day. Not quite the same sentiment when you have to drive to work, and figure out how to balance an umbrella, a 20 pound kid and all their stuff that goes back and forth to daycare.
This weekend we spent a lot of time with Chris's family. On Saturday, we went over to his parent's house for Chris to help his dad with some things. Sunday morning, Zoe and I met up with my sister and nephew for some grocery shopping at Target. My oldest nephew turned 13 yesterday!!! So crazy! I didn't get to see him, but I sent his present home with my sister. After we got back and Zoe napped, we headed over to Chris's sister's house for his grandmother's 90th birthday party. Zoe got to meet some family she hasn't seen before and spent lots of time playing with her cousin too.

We also attempted selfies this weekend, with little success. No make up for me, an a blurry Zoe who can't sit still.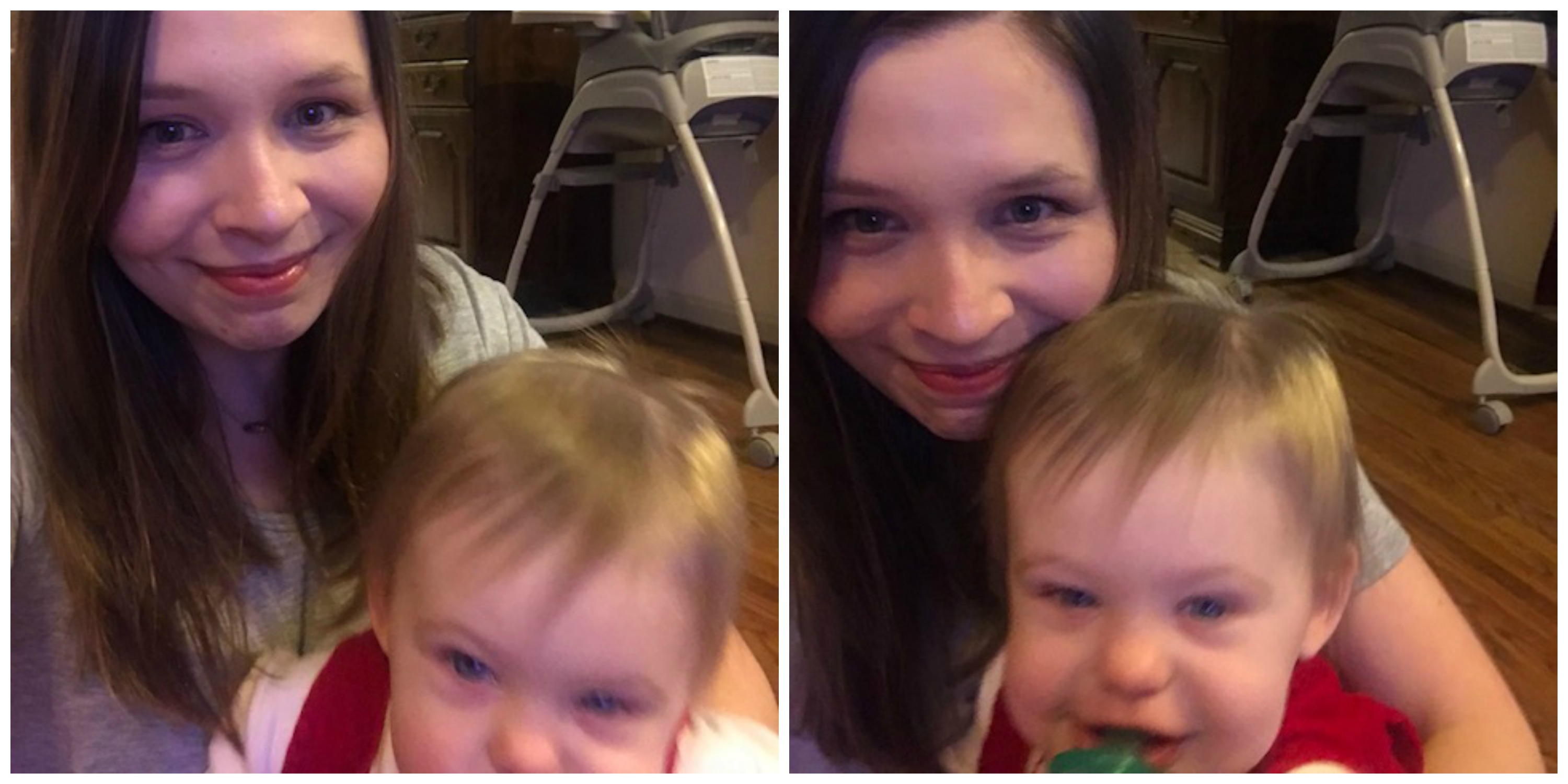 We did eat some delicious things this weekend! Chris ordered us Fox's Pizza on Saturday night when we were on our way home from his parent's house. We always order one pineapple and ham pizza and one pepperoni. Yum!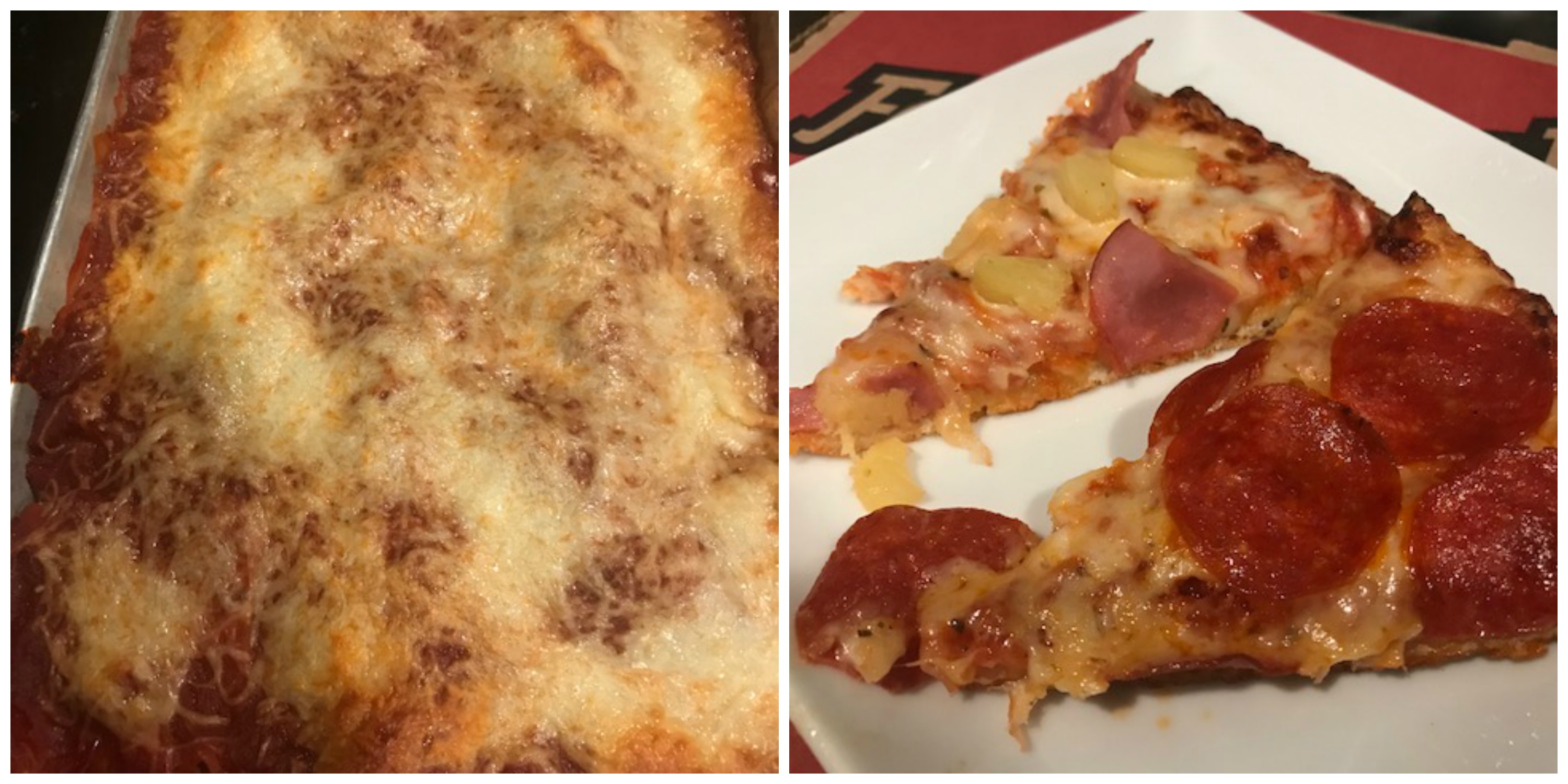 I also made homemade lasagna last night for dinner for our Valentine's Day tradition. We are celebrating our 8th one this year!
I finished reading another book on Saturday, and Kathy was kind enough to send me two products to try out. Spoiler alert, I am loving both so far!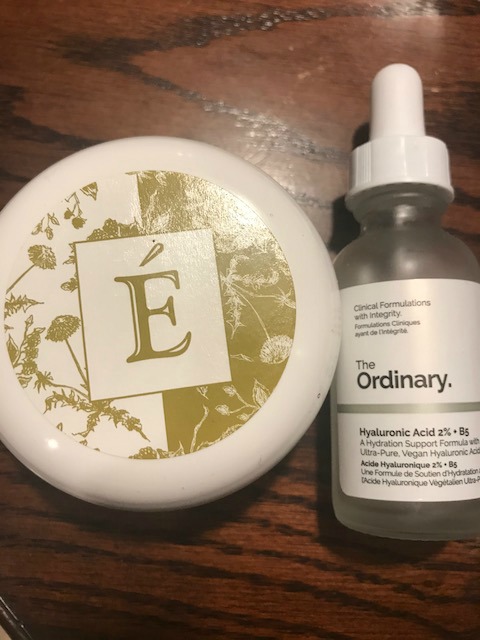 Have you heard of The Ordinary? Surely you have. They have a SUPER affordable skin care line that you can order straight from their site, and Sephora now carries it as well. Because it is so effective and affordable, it is sold out often, so keep checking back on the items you want! Kathy suggested that I email them and write out all my concerns and allow them to suggest my regimen. It took them a few days, but they emailed me back an AM and PM routine. The HA that Kathy sent was part of it. If you want to start with just one, I would get The Buffet. It has many ingredients in it that address a wide range of concerns. They suggested I use it AM and PM. I'll check back in a few weeks and let you know my thoughts after using them more. So far the HA stuff is great. Between that and my exfoliate that I shared last week, my skin has been so soft and smooth! Eminence Strawberry Rhubarb Dermafoliant, 4.2 Ounce
Linking up with Biana. I hope you all have a great week!