I have always wondered what it would feel like to have a few weekends without having to worry about going back to work on Monday. Since I am off for the next month, I have experienced two so far and I have decided that weekends go by just as quickly when you are not working. I thought for sure that it wouldn't feel different than a week day but it does!
This weekend we got little Z out and about twice! Her first outing? Sam's Club, Mexican for lunch and a disappointing trip to Bargain Hunt happened on Friday.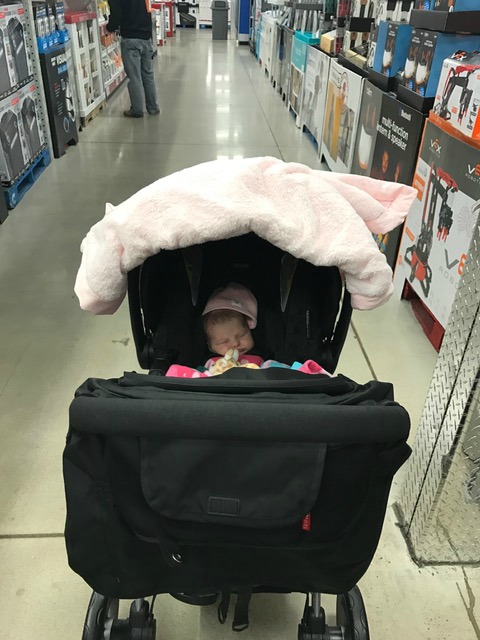 It is so crazy going from being a carefree couple of two, to a family of three with a newborn. Before when we wanted to go somewhere, we just left. No big deal. Now? I make sure to feed and change Z and then pack her diaper bag with anything that we might need the few hours while we are out. Which is literally everything in her room! We need diapers and wipes and a change of clothes and some bottles and pacifier and a blanket and a burp cloth and the list goes on and on! It takes some preparing before you are just out the door!
Saturday morning was rough. We woke up to our septic tank backing up again, to someone being two hours late to meet us. We finally got out in the afternoon and headed to run some errands in the busiest area in Birmingham. Little Miss slept the entire time once again. Clearly our outings are quite exhausting for her! I feel like I got us out the door much faster Saturday!
Sunday looked a lot like this….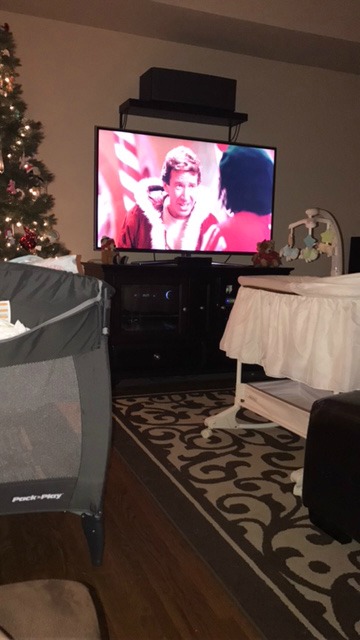 It is insanity how much space a tiny human takes up with their gear. Our living room has been taken over with the pack and play, rock and play and other items! I wouldn't have it any other way though. Just as long as I still have half a view of our Christmas tree and TV, then I am good!
And because they are too good to not share…
Passing out immediately after eating never felt so good, apparently.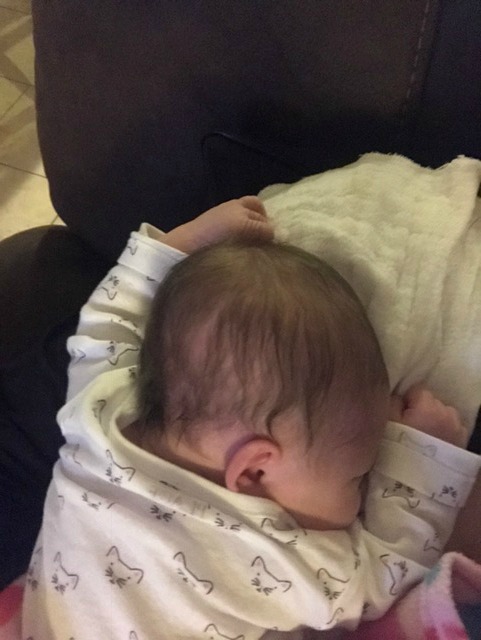 This was a 4am stare down. She clearly won…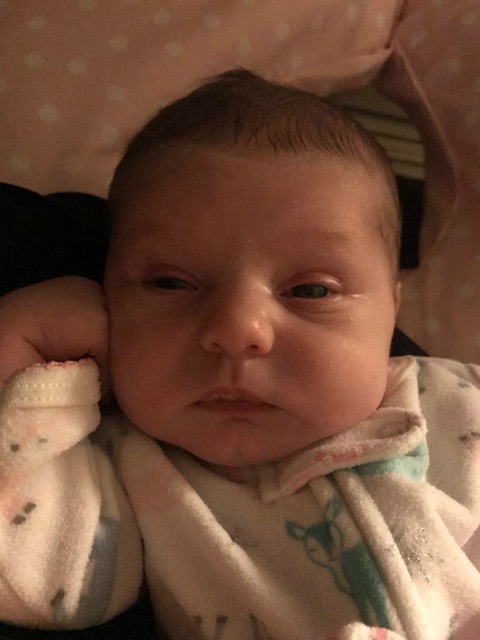 I hope you all had a wonderful weekend! I have gifts to wrap, cards to receive and get addressed and back out the same day, and some chili to cook! Happy week before Christmas!!!
Linking up with Biana.