I am going to start easing my way back to normal with a Friday Favorites post!! I cant believe that this is the last weekend before Christmas. Like, what?!?! It doesn't even feel like Christmas to me right now because of the whirlwind of the last few weeks for me. I am hoping that I can get some Christmas spirit in this weekend because it is my favorite holiday and I want to soak it up. We are thinking about venturing out for our first baby outing to do some shopping this weekend. I would also like to squeeze in a Christmas movie or two. What are you plans?
Favorite Moments:
–So many! Becoming a mom has been the most amazing experience. While the late night cluster feedings are rough with the lack of sleep, there is something so special about the bonding time I am getting with Zoe. She is the sweetest little girl!!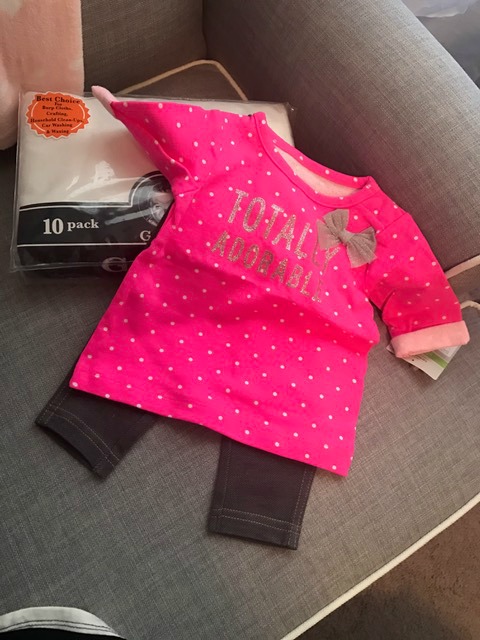 –I received some serious love in the mail the week before I delivered. Kristen sent Zoe an adorable outfit and the best burp clothes ever!! Seriously, these things are sitting all over my house and sure do come in handy.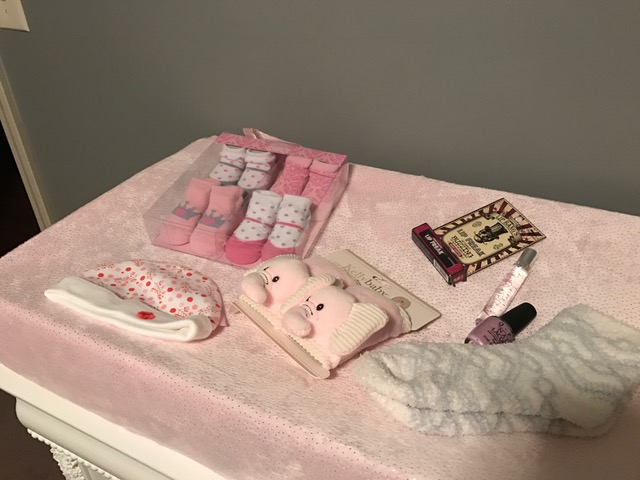 Emily sent me some super cute little bootie socks that are literally the only ones that stay on Zoe's tiny feet and a few other goodies for Zoe and a few things for me too!!! So sweet and thoughtful and very much appreciated.
–My sister and MIL have been amazing the last two weeks. My sister has come over several times to just let me shower or pump or nap for a few hours. She has brought food, cleaned my house, and been an amazing support system. My MIL has come up to our house every day the first week we were home and several times this week too. She has brought more bottles and clothes that actually fit. (Newborn sized items were too big!) She has been a great support these last few weeks as we adjust too and I am so thankful for both of them.
Favorite Lust: I really want to get my office area right before I start back to work. I am thinking something simple and chic would do. I love this gray washed desk, and the price isn't too bad!
I saw a chair similar to this at TJ Maxx for less than $100. I doubt it is still there, you know…Marshall's Law and all..but I would love to find something similar.
Favorite Funnies:
Linking up with Amanda. Hope you all have a great weekend!