Oh, sweet home Alabama! Or at least that is what Chris (girl friend Chris,not to be confused with husband Chris) and I said as we crossed in to Alabama last night! In the past 48 hours, I spent 24 of them in a car. Fun times!
Friday – I headed to Pelham at 4:50 am to drop my car off at Chris's house (friend not husband) and we headed to Big Bad Breakfast for a blogger breakfast. I loved that when I asked Chris if she was cool to go, she got all excited and said of course! We met some really nice people and enjoyed a lovely breakfast! I ordered the Hog Parlor Croissant that had ham, swiss cheese, pesto aoili, and dressed greens. As my side, I chose the home fries which were diced potatoes and onions. It was AMAZING.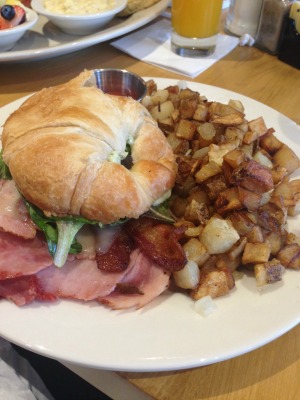 After breakfast, we parted ways with the other bloggers and headed out to the open roads! We traveled through Alabama, Mississippi, Louisiana, then finally, Texas! It rained a good part of the way, and at one point it was so bad it looked as if we were driving on a lake! The weather turned out 10 hour trip in to a 12 hour trip. It was ok though, we made it in one piece and Chris and I had lots of girl talk the entire trip. We grabbed out third friend from the hotel, and headed to the bride's parents house. The bridal party had run late with their rehearsal dinner as well, so we arrived at the out of town guest party right on time!
The party was just desserts, and since we hadn't had dinner….we stopped by Taco Cabana on the way back to our hotel room!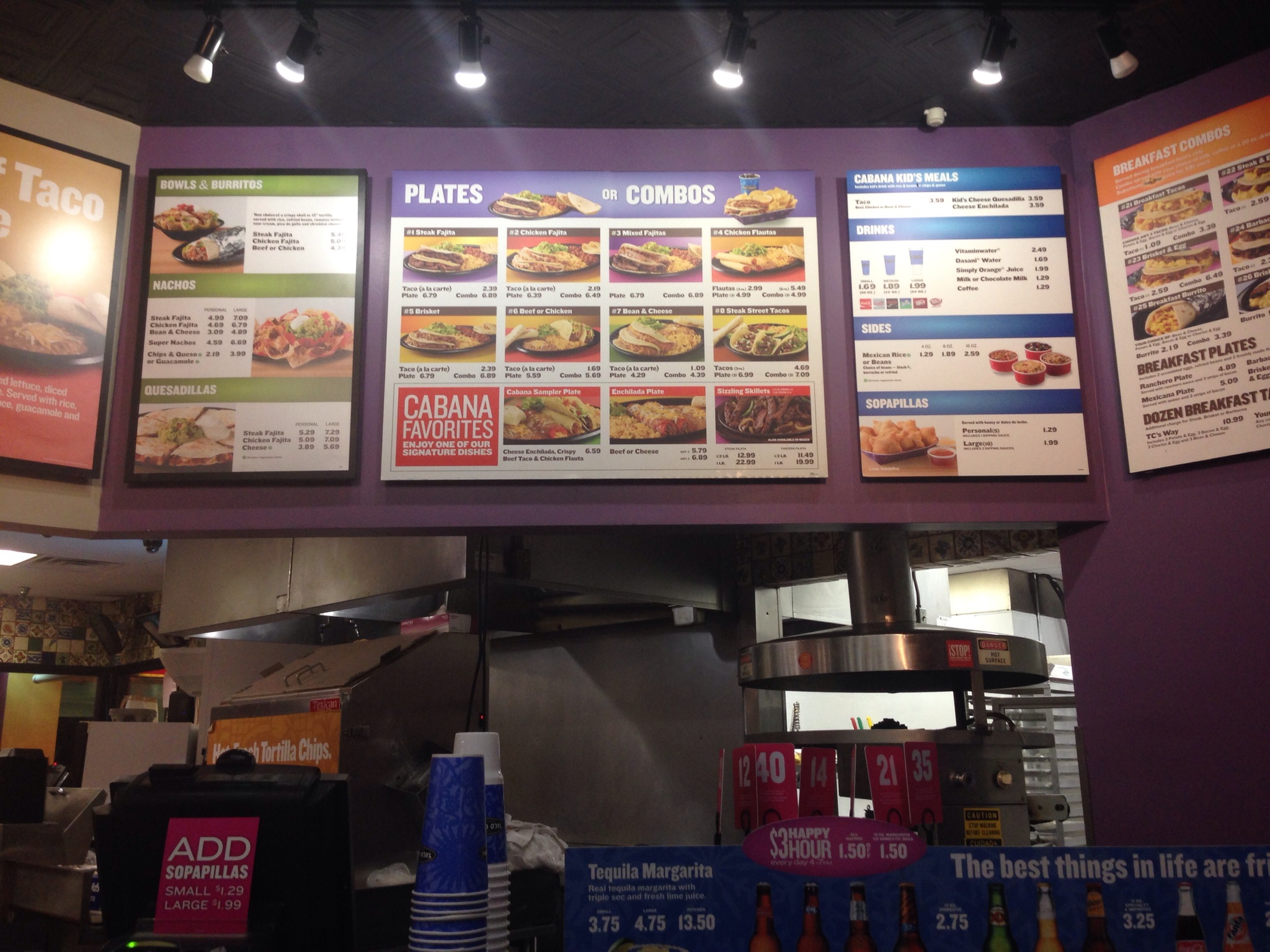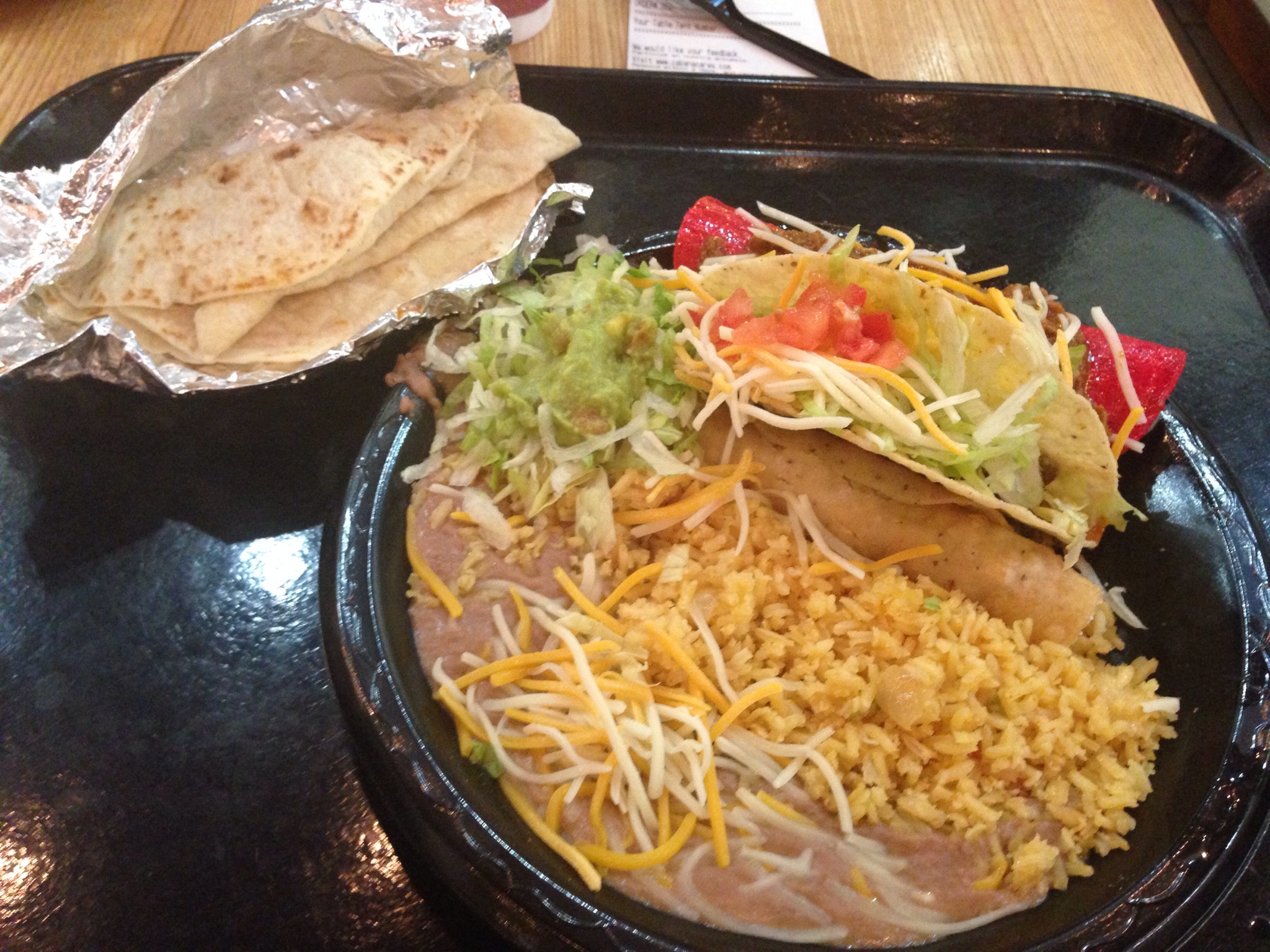 Saturday morning I was super excited because Lauren and I had plans to finally meet in person!!! You guys, can I just tell you how surreal it is to travel to another state and have a friend there to meet up with? I just love blogging!!!!
Lauren came and picked me up from my hotel so that I wouldn't get lost, and took me to Fielding's! I got to experience a Houston Top 100 with her 🙂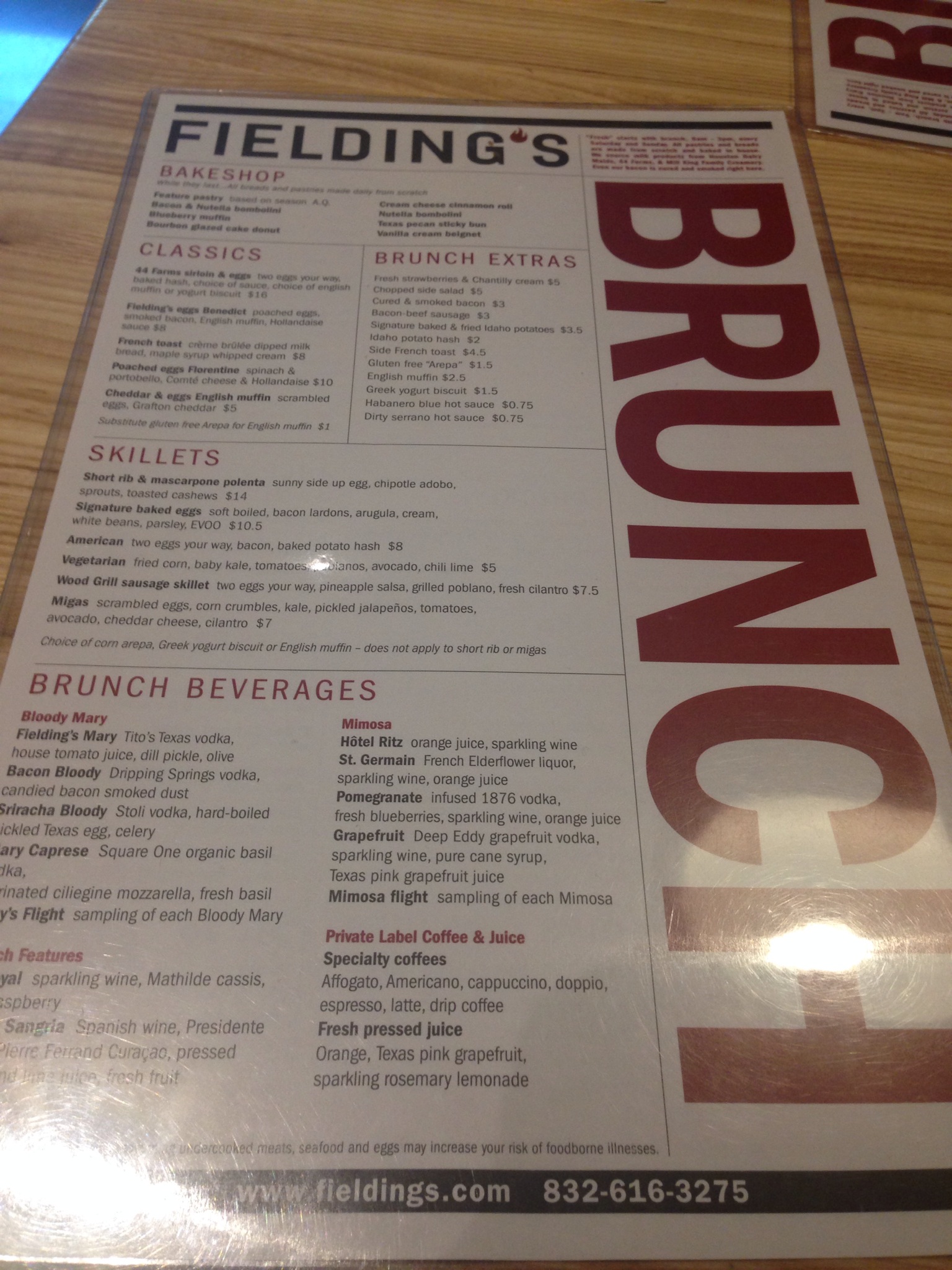 We each ordered a pastry to share – The Nutella and Bacon Bombolini and a Vanilla Cream Beignet and then we each ordered bacon and potatoes as well. Each with a different dipping sauce to try!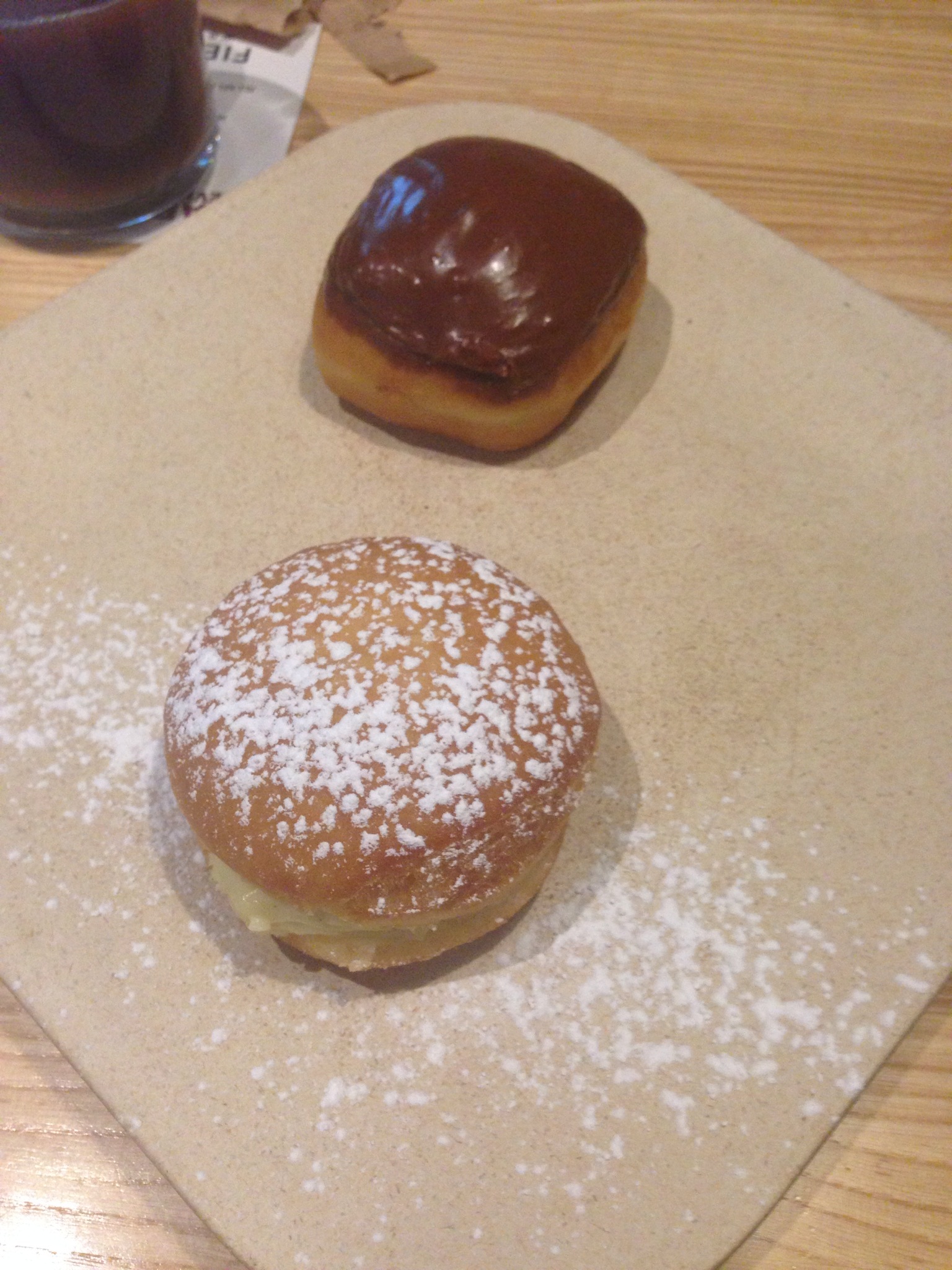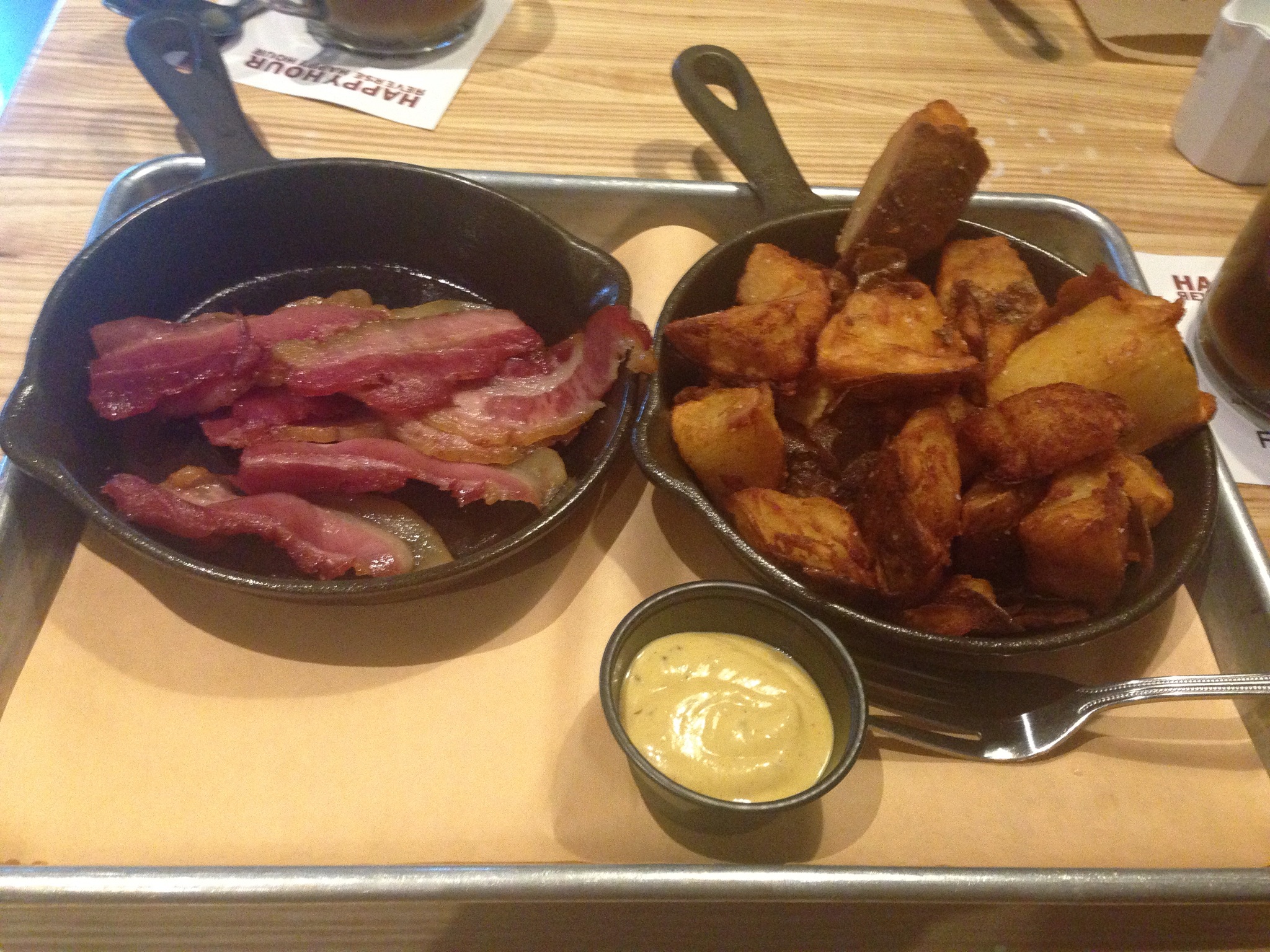 The breakfast was delicious, I will dream about that Nutella and Bacon Bombolini forever. And the company, the company was superb! After we were finished eating, Lauren and I headed to the shopping area near by for her to run an errand and we snapped a few mandatory blogging pictures with Christmas as our background!
Normal faces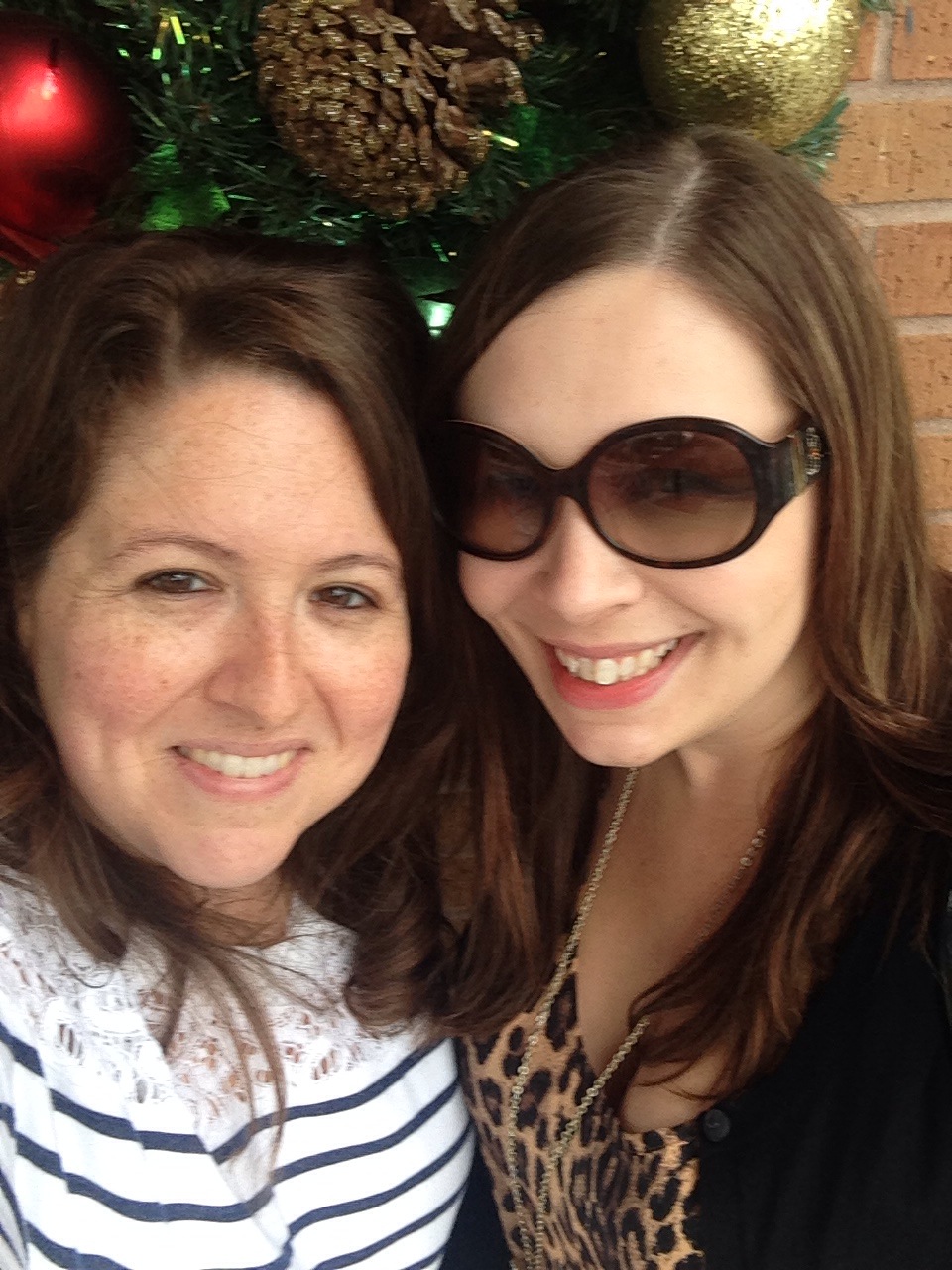 Blogging faces!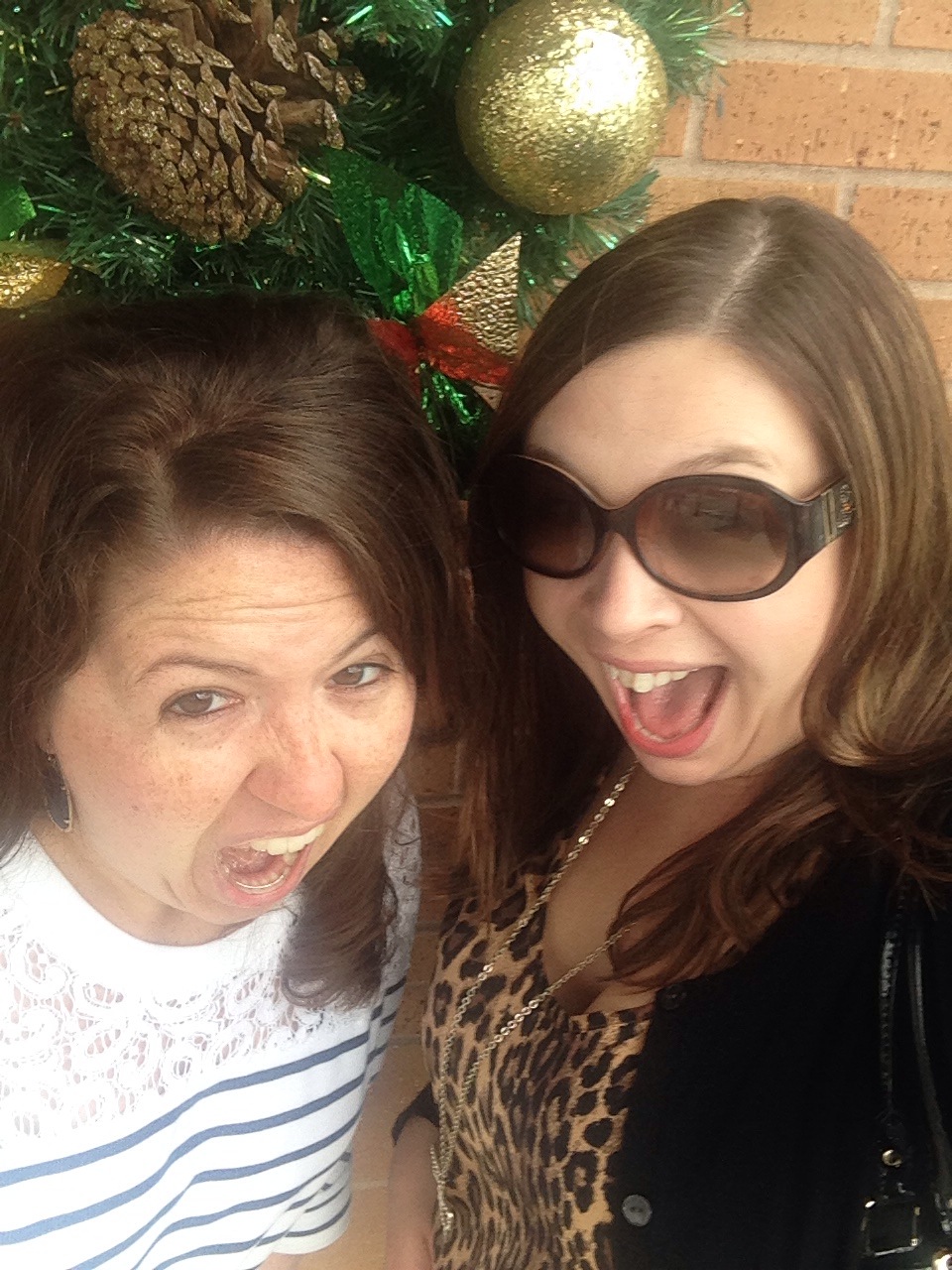 She left me with the sweetest present of a local Christmas ale, local coffee and a Christmas mug that said Greetings from Houston and other Texas like sayings. I love it!!!!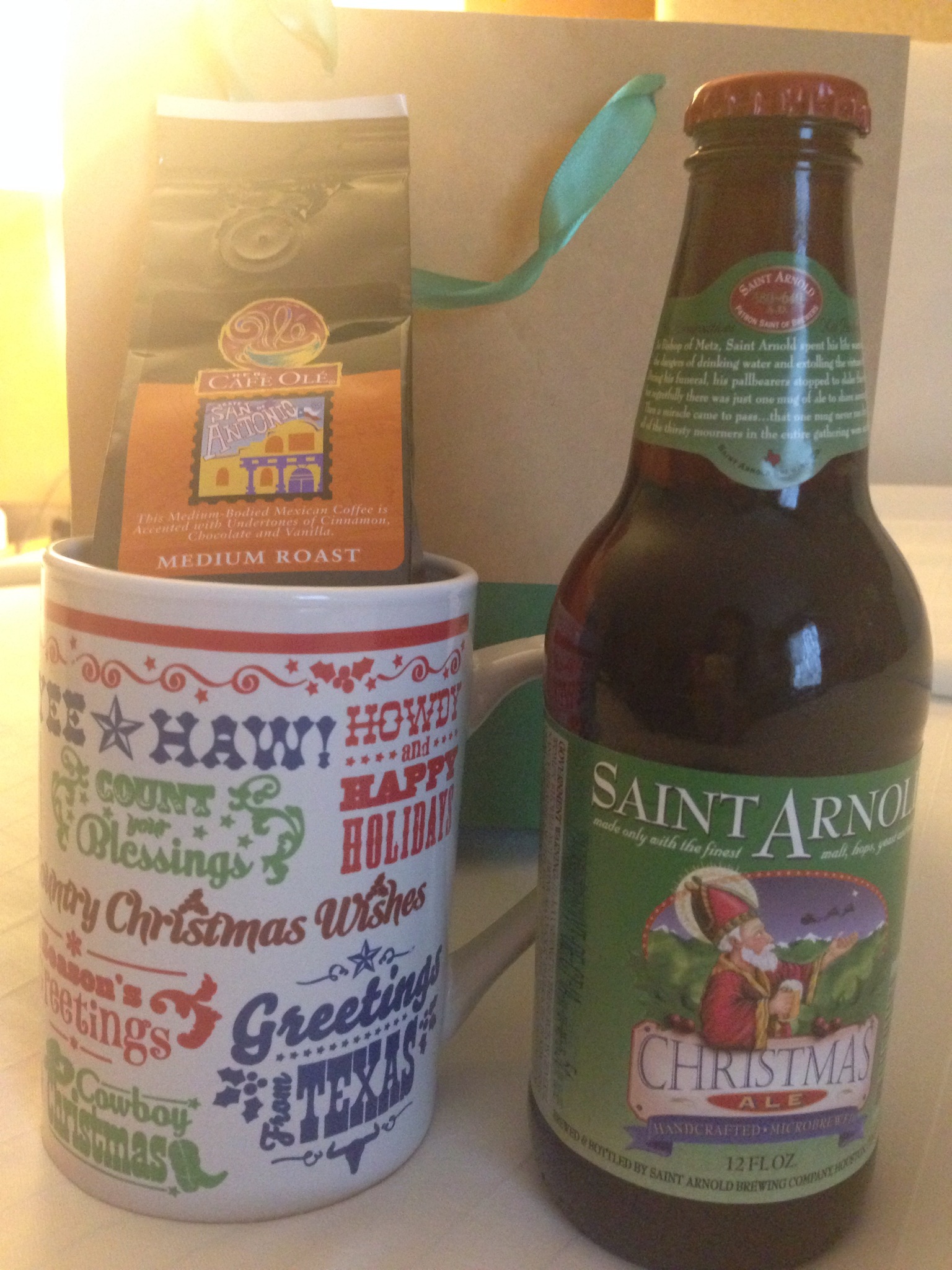 Afterwards, I met back up with Chris and Rashmin, and we headed back to the shopping area that Lauren showed me. Rashmin and I tried Jamba Juice and it was delicious! We walked around some shops, and then had Pot Belly for lunch. I ordered a grilled chicken salad that had apples, cranberries and grapes and it was delicious!!!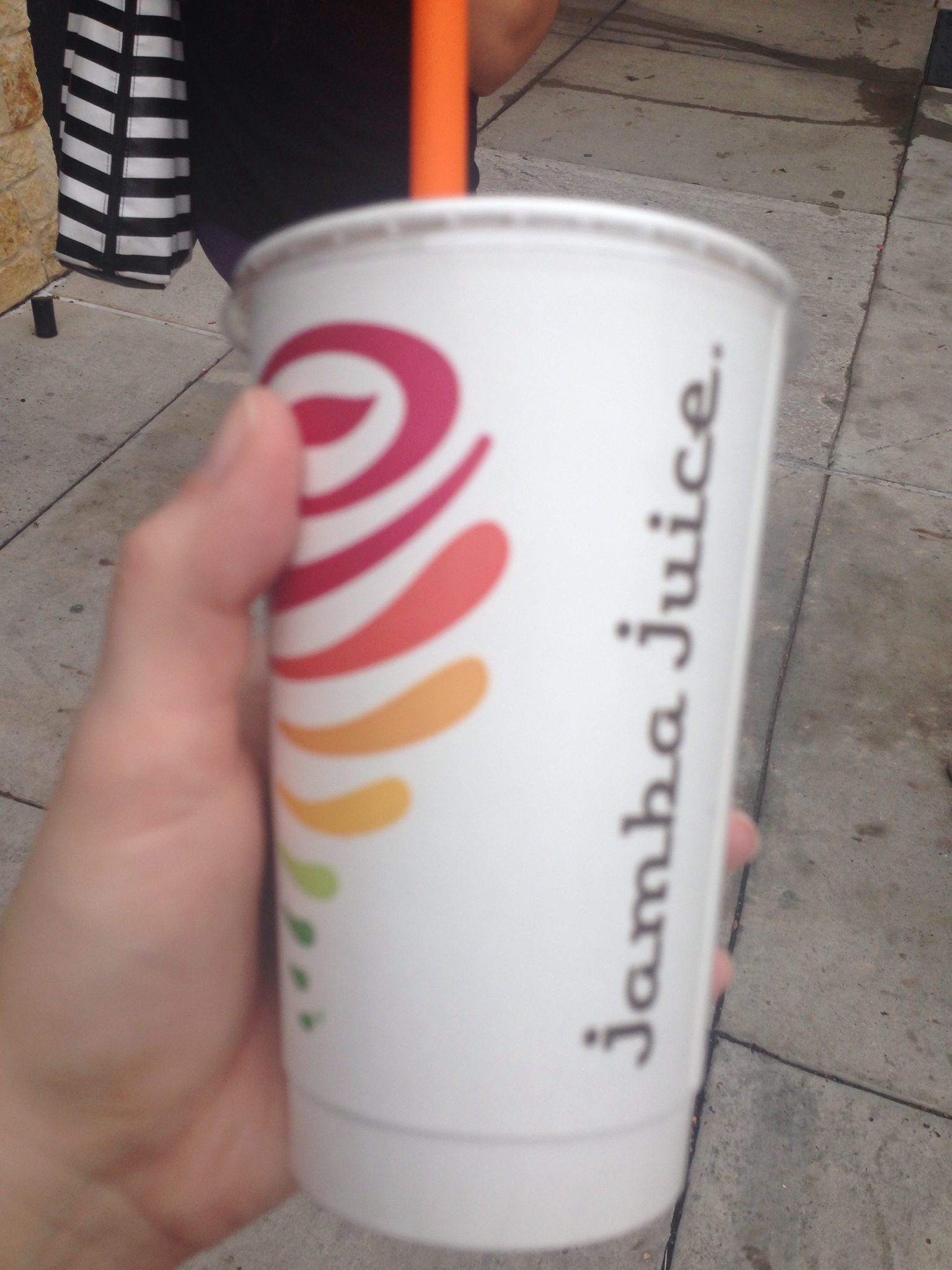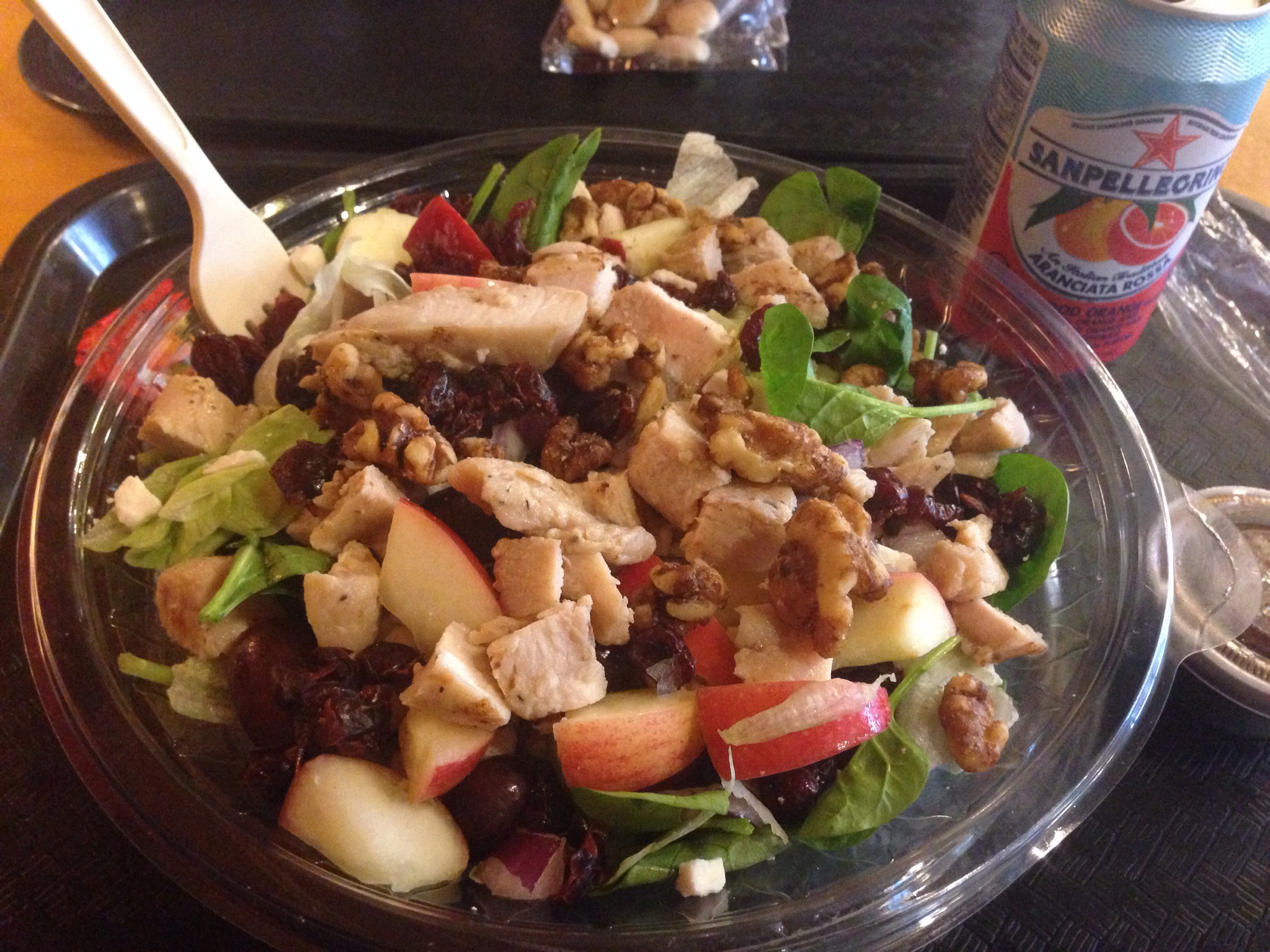 It was then wedding time!!!! I only have two pictures from the wedding, as Chris took the rest with her camera and I may share a few of those another day.
First dance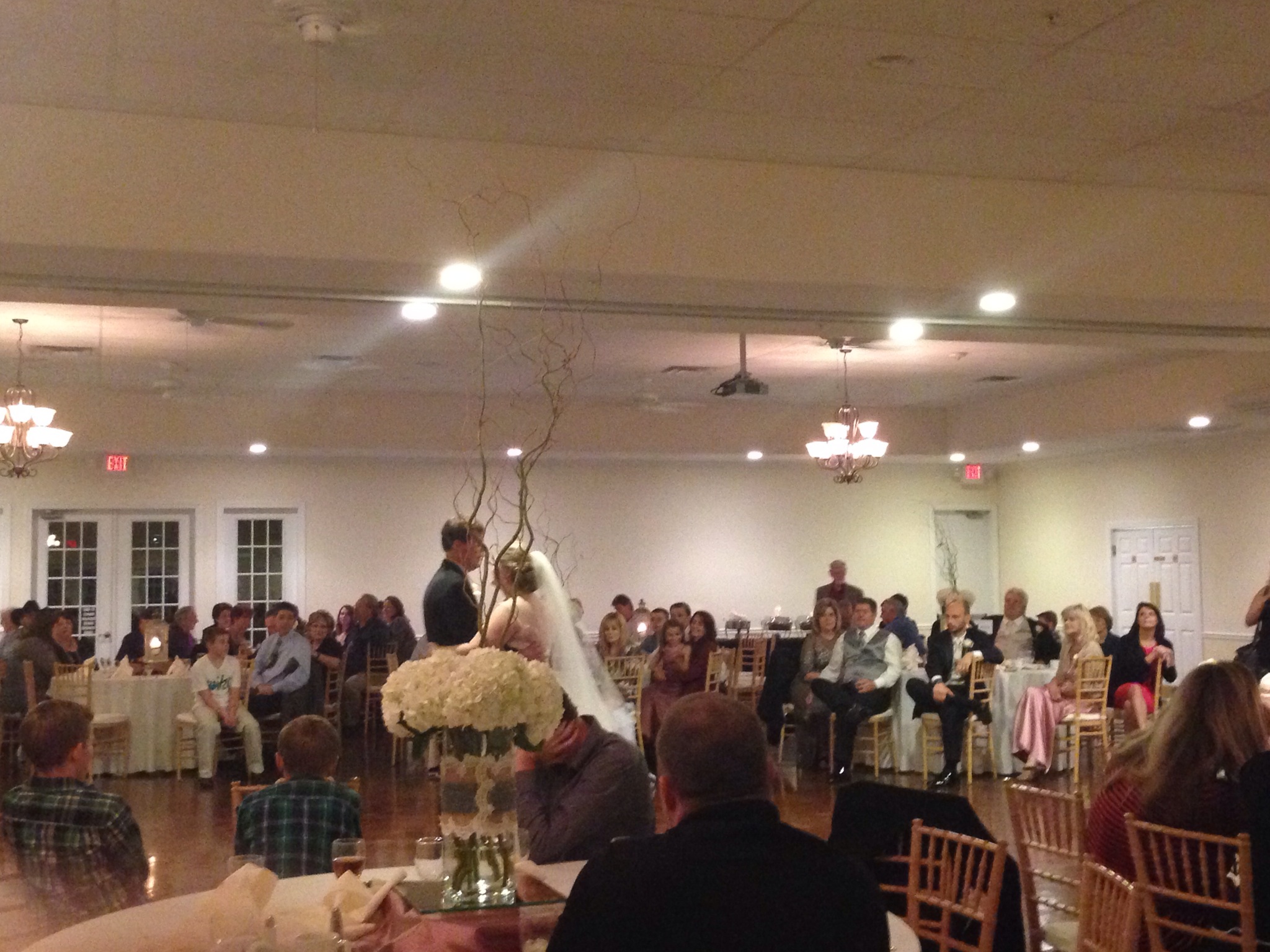 Father/daughter embrace as Courtney's dad presented her with a beautiful present before their dance.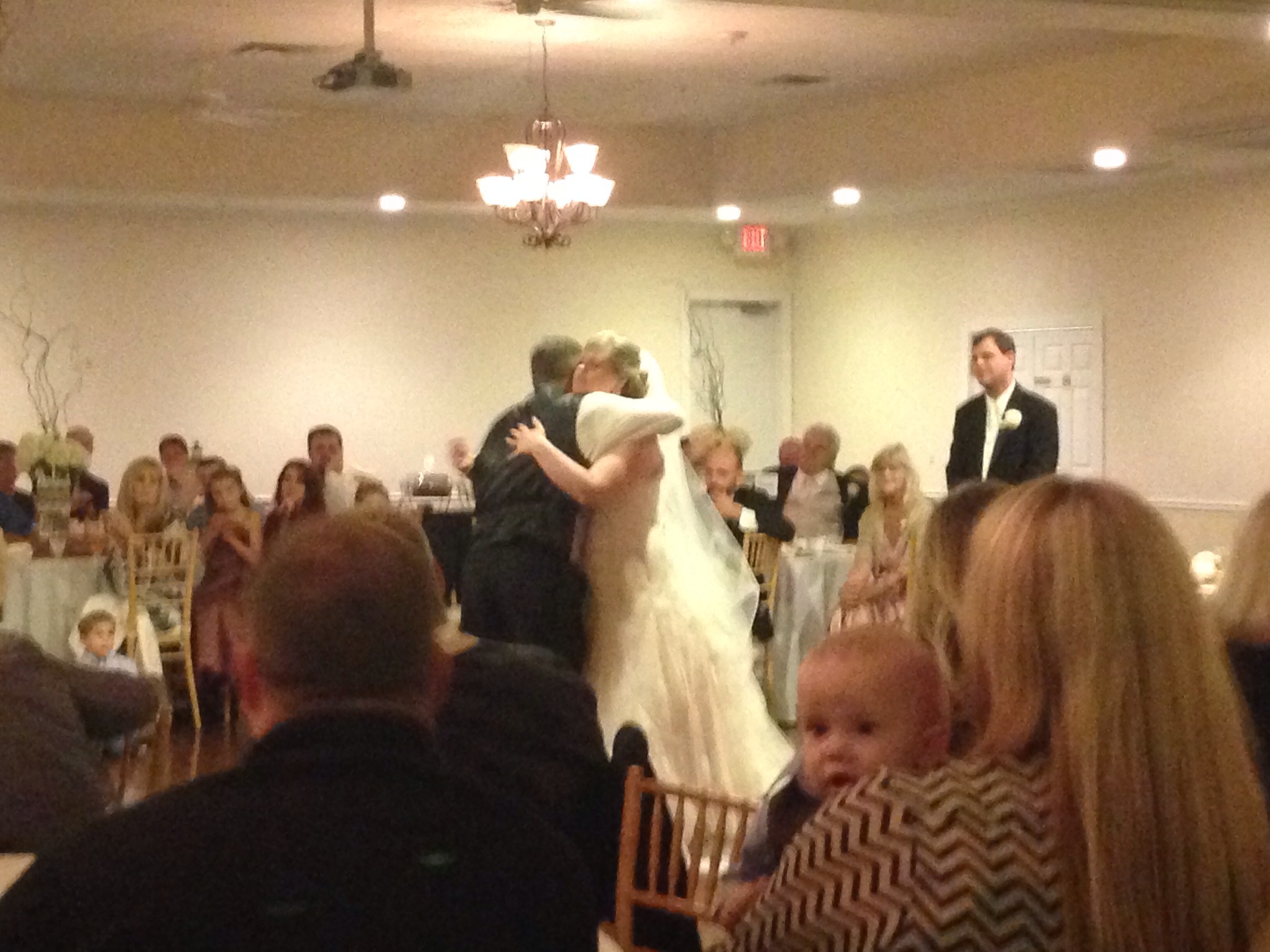 The wedding was lovely and we had fun!
Sunday – We had breakfast at the hotel before hitting the road and saying goodbye to Rashmin.
At a gas station stop, we saw this old hunting dog passed out in the drivers seat after a hard morning's work. I had to snap a picture!!!! There must have been 8 dogs in this truck total between the back seat and the bed. All yellow labs, all adorable!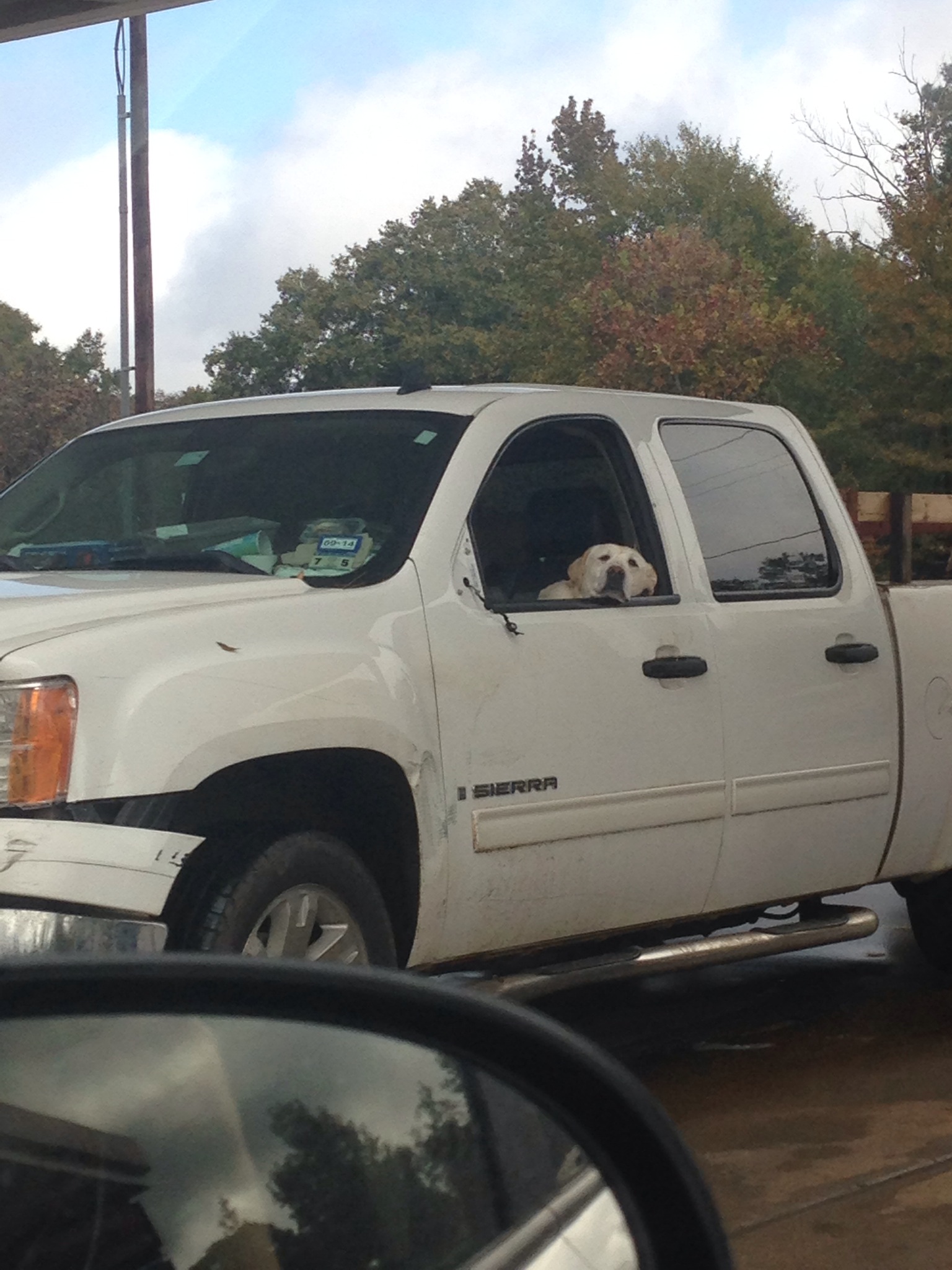 And that was my weekend in Houston!
I am off today to clean the house, go grocery shopping…and hopefully get that Christmas tree up!!! Have a great week!