Well friends, I hope everyone had a great first weekend of 2015! I treated the weekend like my one last great hurrah before really buckling down on my eating again. Because you cant start a re-set mid-week, am I right?!
Friday – Chris had to work in the morning, so I had caught up on some blogging things, cut Mac's fur, worked out to my new Just Dance game for the Xbox One (so much fun!!!!) and then got ready to head out for the afternoon. Chris and I went to lunch with a friend at Charlie's Pub in Hoover. I ordered a hamburger and fries but didn't take any photos. It wasn't really that memorable, but glad we tried it once. I am quite a bit of a burger snob these days, so I am sure it was great by most standards.
Friday evening I made Pork Medallions with Pancetta and Fennel for dinner. This is something I only make once or twice a year because it is a lot of work but it is one of our favorite meals! I will be sharing the recipe later this week!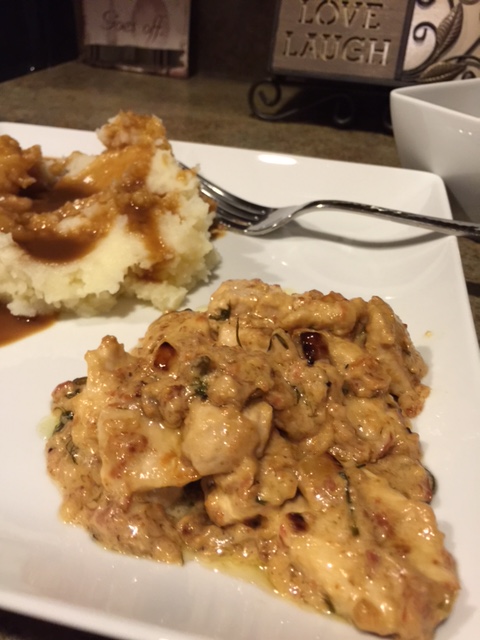 Saturday – I cleaned the house in the morning, read a lot of my book in the afternoon, played some 3D Mario World on the Wii U and just relaxed. Sometimes the weekends where you have no plans are the best weekends!!!
I also got lots of play time in with Gracie and Mac. Look at Gracie just going to town on her toy. She still has some puppy left in her!!!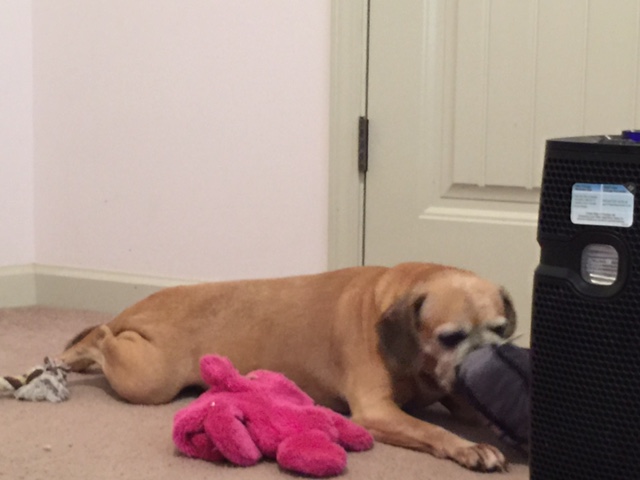 Sunday – I finished my book (#17 out of 21 in the series) and started #18, then we meal planned and grocery shopped. I worked on some bloggy things in the afternoon and hit up the semi-annual sale at VS via the internet. For dinner I made homemade Chicken Fettuccine Alfredo and it was delicious! I will share this recipe as well!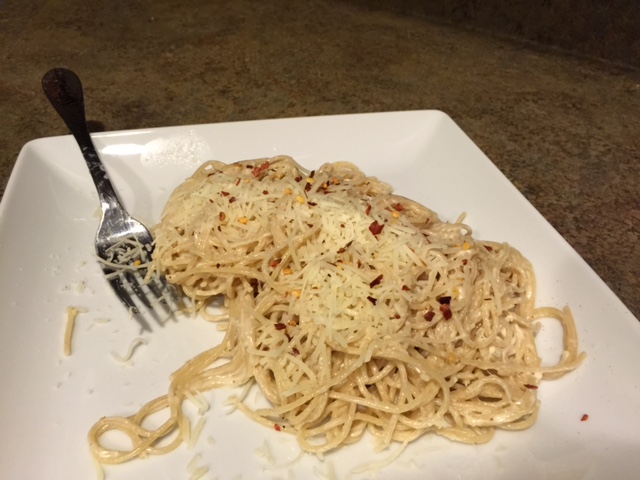 While I hate to have the holidays officially ended now, and all that time off has come and gone…it will be nice to get back on a routine. To be honest, allowing myself to be super lax with my diet this weekend was fun at the time but has made me feel sluggish. I am fully prepared to take on my new challenges and will be sharing those with you. Jillian kicked my ass this morning, as per the usual. I only have ten days left of the 30 day shred and I am really REALLY sick of it. I am not sure what I will do once I am done. What is your current work out routine?
I am sure this week is going to feel like the longest week ever because we haven't worked a full week in quite some time! I hope everyone has a great one! Let's make 2015 our bitch!