You guys…it is hot as SHIT down here. Just felt the need to say that if you were wondering. I swear I just wrote last weekends post, no? Crazy how slow the weekdays are but how quick the whole week passes!
Friday started off with lunch at Babalu. I have one word for you: GUAC!!! I happened to mention something about guac to Laura on Thursday and it was all either of us could think about until we finally had our mouths full of it on Friday! I didn't even snap a picture of it because I dove right in. I did manage to get my enchiladas before they were devoured.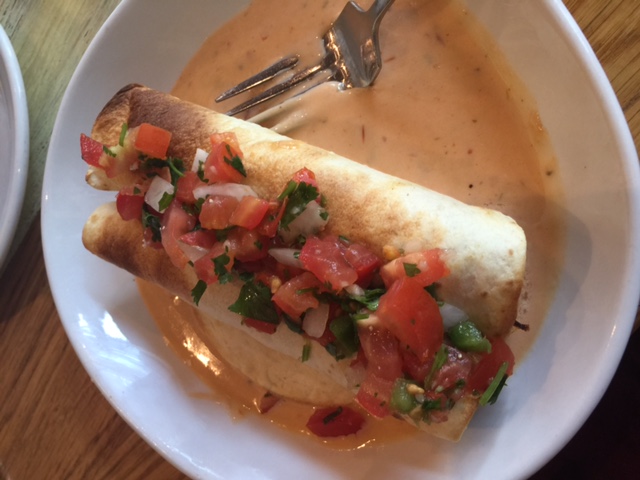 Saturday morning I read a little and cleaned house. I also borrowed my sister's pimento cheese recipe and made my first batch to take to Sheffield's first birthday party!!! Several people commented about the cheese and asked for the recipe so I will be posting it tomorrow!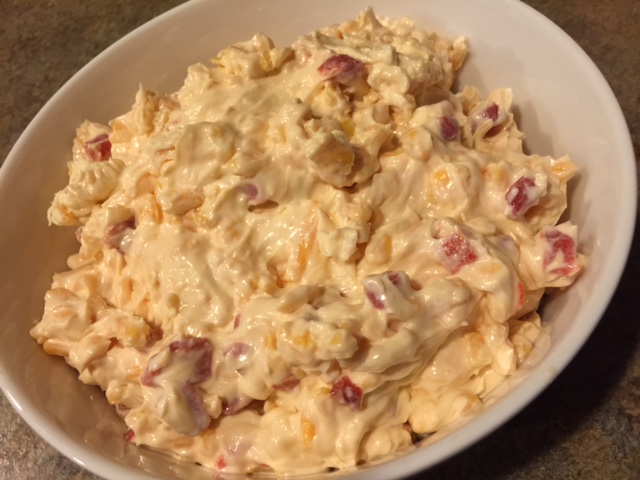 After the party, I headed over to Buy Buy Baby to register there. I found bedding that I fell in love with and have completely changed the color scheme I was originally going to go with. I picked up a blanket while I was there to use as inspiration for paint and decor.
Sunday morning I headed to Home Depot to pick up some paint samples!!! You guys, this is going to be so hard!!! Why are there so many shades of every color? Yikes! And I haven't even decided on what color the walls are going to be. I originally wanted a light gray but now I am not sure. I grabbed some other neutrals and pretty blush pink samples. Decisions decisions!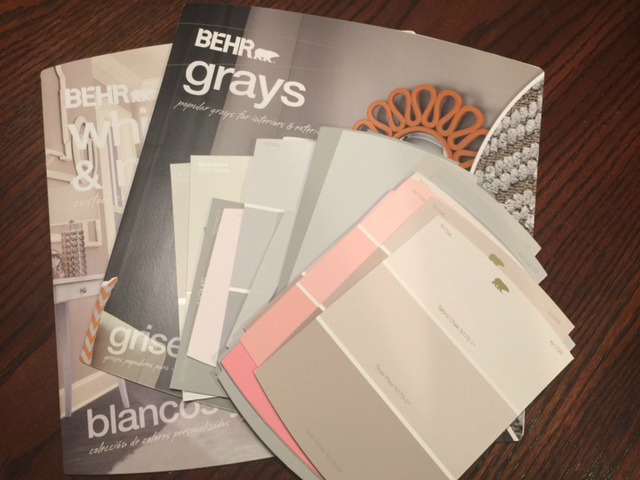 After, I headed to Target to poke around and get our grocery shopping done. Ummmm how adorable is this mint green and gold heart ottoman??? And these wire baskets?!?!?!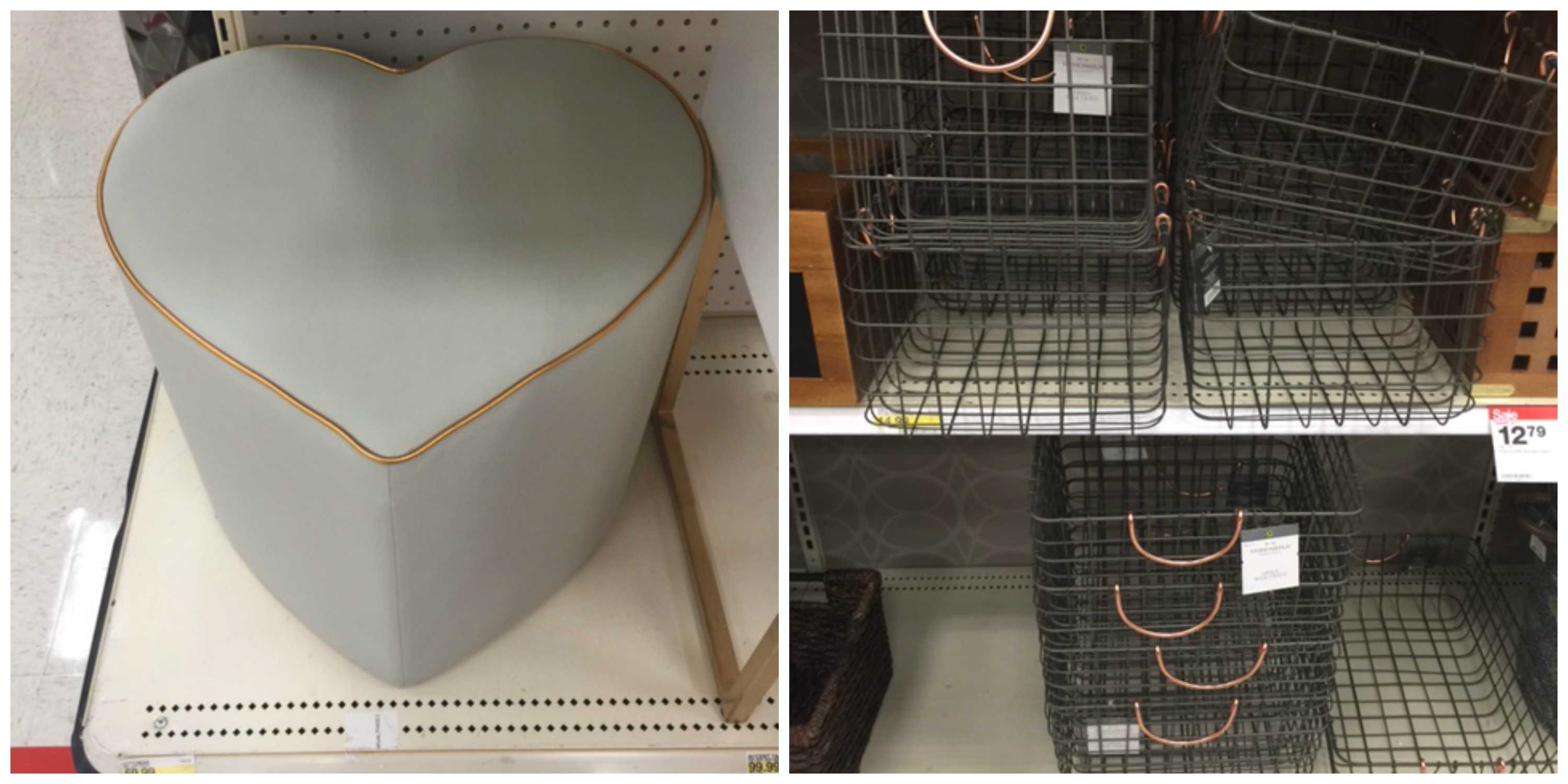 I am really REALLY tempted to go back and get them for the nursery!!!
I came home and meal prepped and we are now up to the last season in Breaking Bad! Also, what would a weekend be without snuggling with our little Macachu. (Chris gave him a new nickname this weekend. Apparently he is a rare Pokeman to be caught!!!)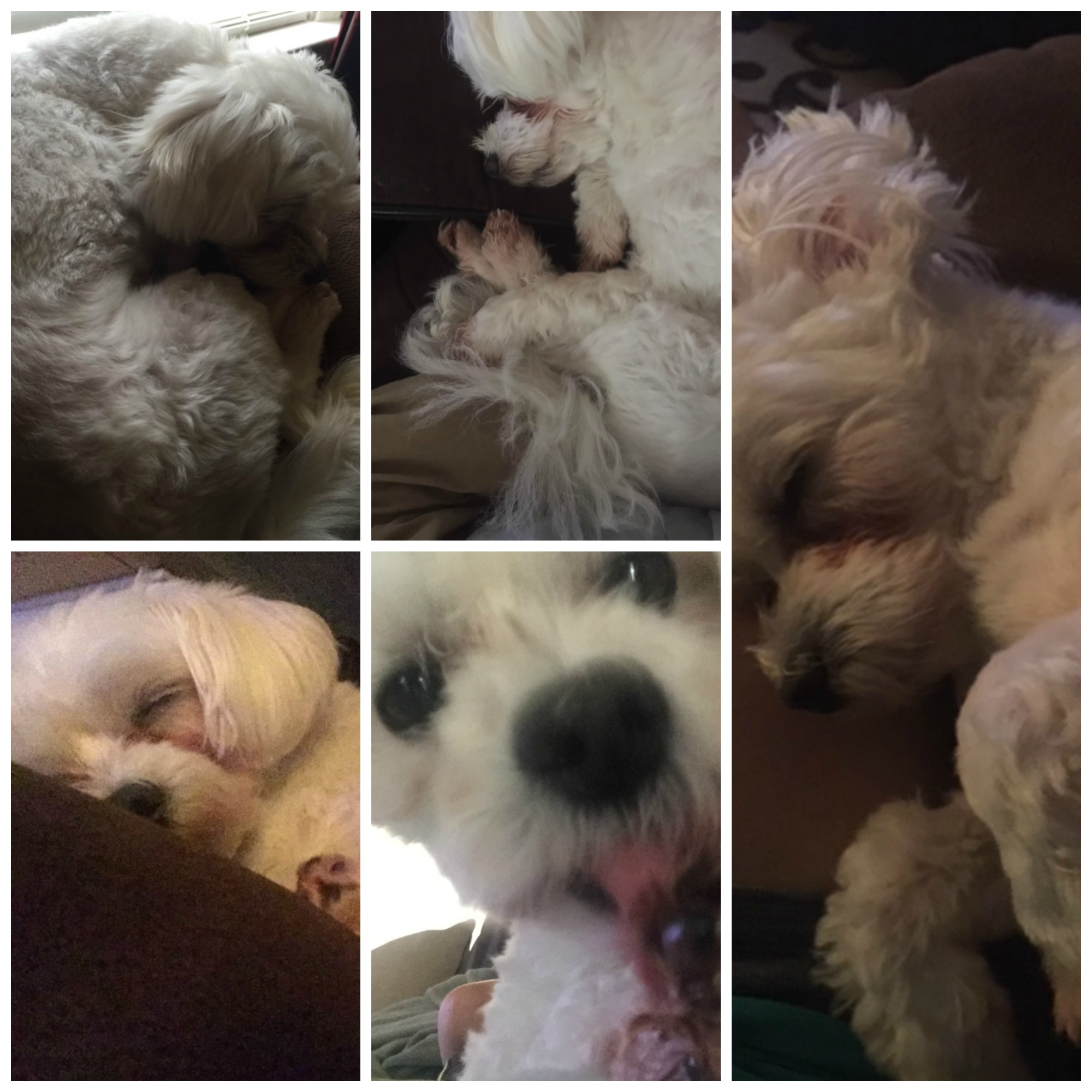 I have made a little more progress on getting the junk cleared out of the nursery, got the clothes hung that we have so far, and have about a million other things I meant to do  but didn't get to this weekend. There is always next week, right?
Linking up with Biana. Hope you all have a fabulous week!!!