Sounds a little silly right? A southern's guide to winder preparedness. You are probably thinking, why would someone in the deep south need to prepare for anything? Well, that is the thing folks, down here in the south our girl Winter likes to show up unannounced. Drop two inches of ice on our roads and leave just as quick as she came storming through.
After the snowpacolypse event of 2014, I refuse to be the girl stranded with nothing. I put together somewhat of an emergency kit for my car if such an event were to occur again.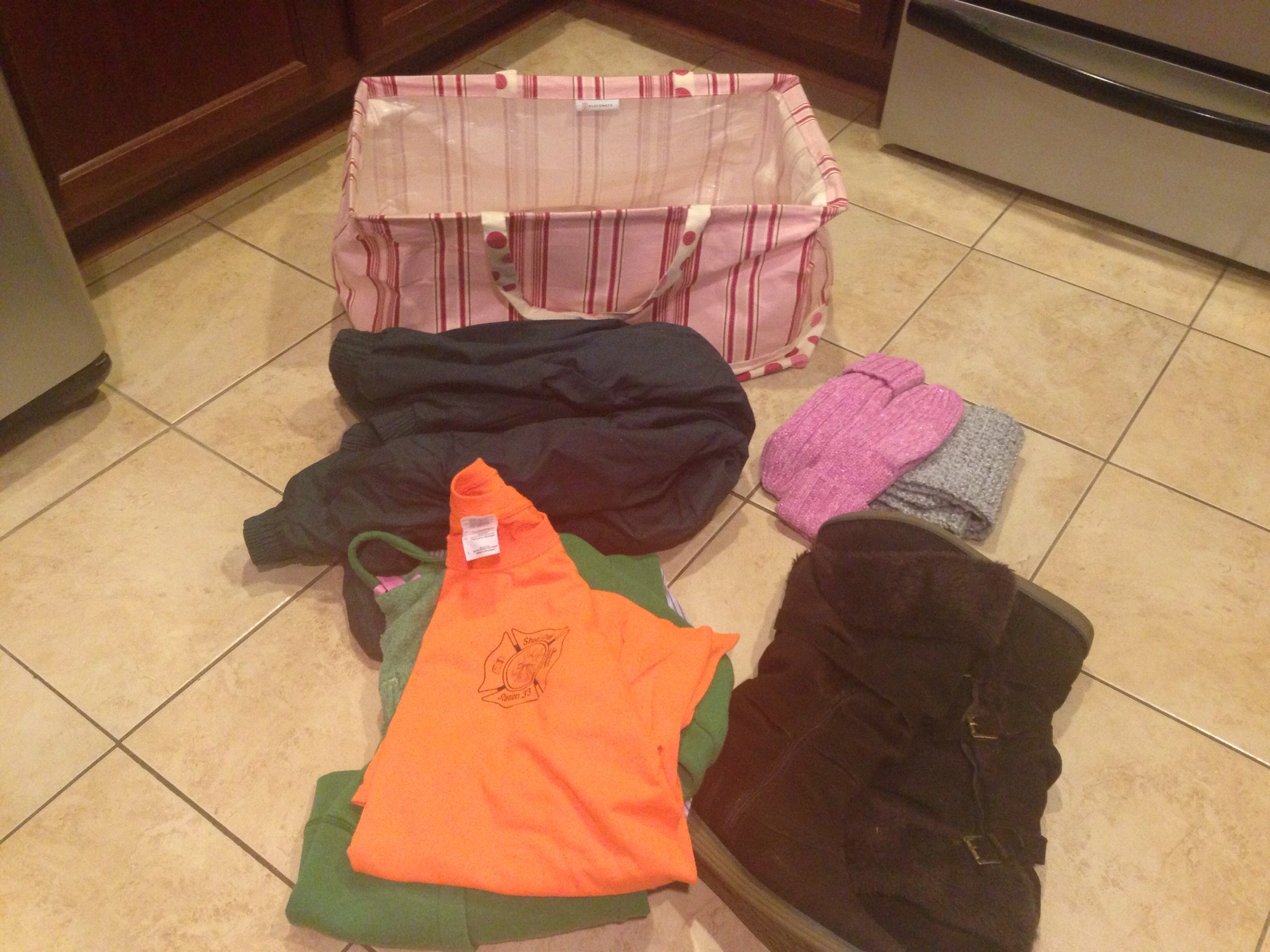 My kit includes boots, an extra jacket, pair of pants, hoodie, t-shirt, gloves, scarf and water. I also have a picnic blanket that stays in my car all year that can double as a bed/blanket if I get stuck at work or in my car to keep warm. If I am at work, I usually have some type of snack with me, so at least I would have a little something to eat. Usually it is almonds or Quest bars. I keep a cell phone charger in my car as well, and I usually have my iPad with me if I am at work. Good for reading or playing games and keeping up to date on social media to see what is going on.
Let's take a closer look at that jacket, shall we? Yup, it is my high school band jacket! See, this is why you hold on to some things. You never know when they might be useful!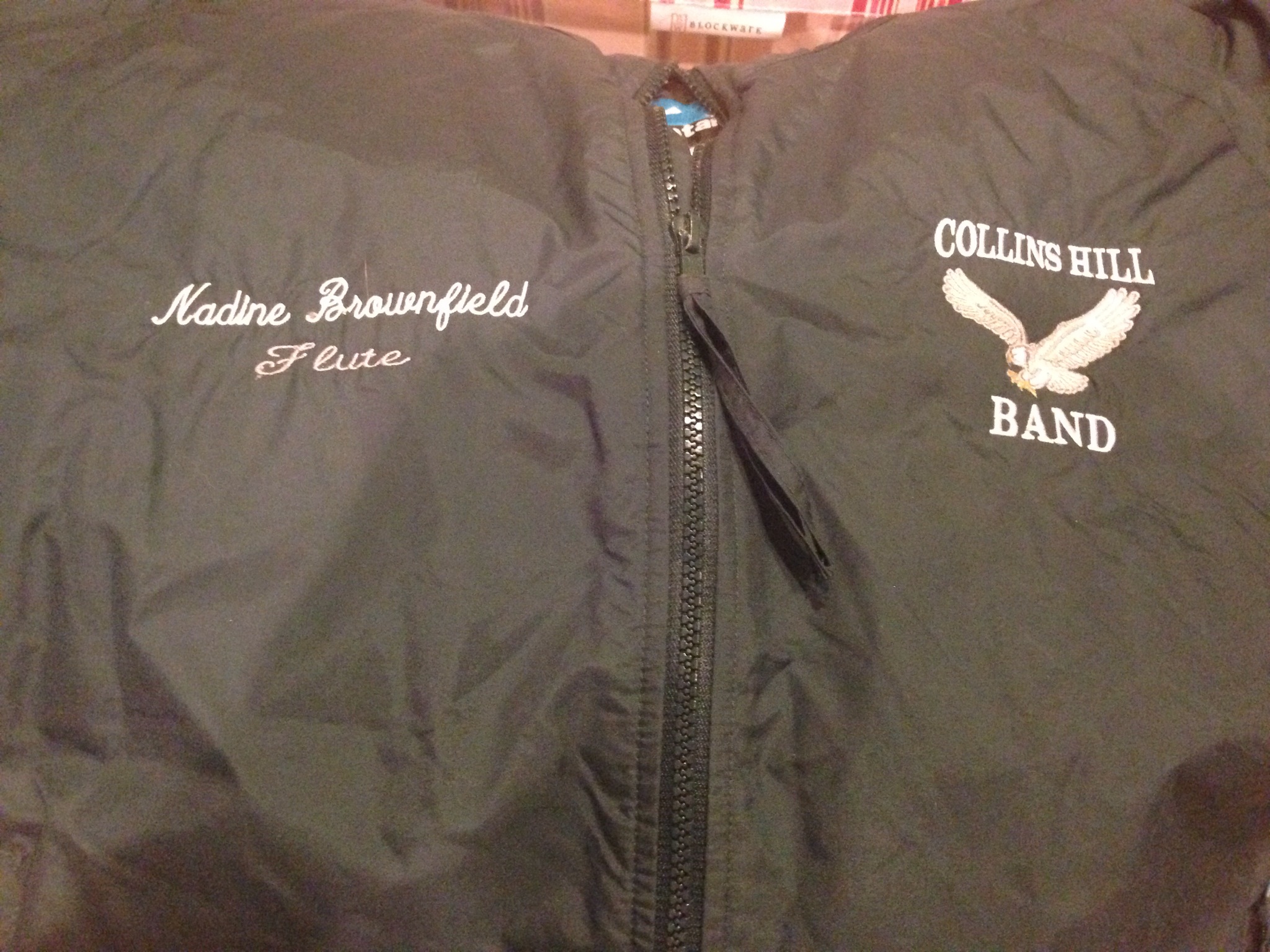 Being stranded is no joke, I hope you are prepared this winter!