Another installment of Shit Chris said!!!!
We are watching a Beauty and the Beast remix video and Chris says…
There's no doubt about it, we will give this guy a like. Maybe he's doing a thing where he gets 500 likes and he will finally wash his hair."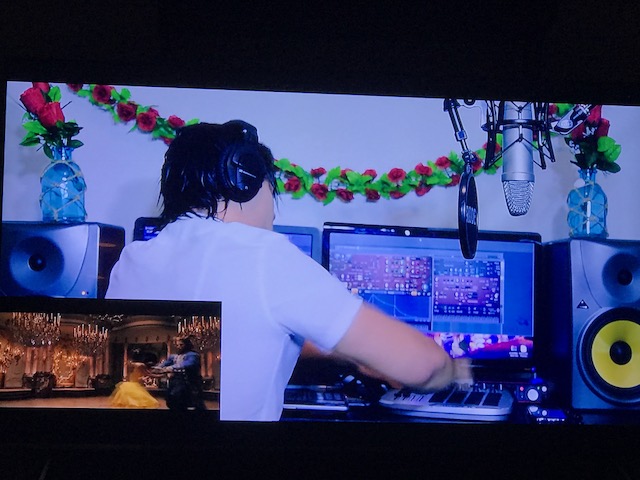 Random comment about someone's  expression…
That guy looks sad that Blockbuster is gone.
————————————————————————————————————–
While playing Mario…
He's the asshole throwing animals out of the sky. Where's PETA now?????
—————————————————————————————————————
Chris was watching Tomorrowland (music festival) in our basement. He comes upstairs looking defeated…
My sub died. I emailed the guy from Polk Audio "I'm watching Tomorrowland and my sub died. I is sad."
Me: You literally said "I is sad" in the email?
Chris: Of course.
Funny story, they sent him parts to fix his sub. His email must of pulled at their heart strings.
---
I was getting dressed for work and trying to find something in my closet that actually fits me.
Me: How do I look?
Chris: Dressy. Do you have an interview today or something?
I am now wondering how I look every other day to make him think this???? LOL
---
I am making homemade spaghetti sauce on Sunday evening. I have it simmering in the pot while I am in Zoe's room playing with her. I come out to stir it, and I catch Chris eating it by the spoonful right out of the pot….
Me: Ha!!! Caught you red handed!
Chris: I was just tasting. This is definitely store bought!
Me: Ummmm what the fuck, are you serious right now??
Chris: Huh??
Me: You were standing with me in the aisle when I was getting all the supplies and telling you I was making homemade sauce.
Chris: Oh, well I was confused because it was really good and I was trying to play it down because I thought it was store bought sauce.
Thirty minutes later while we are eating dinner….
Chris: This sauce is really good.
Me: Mmm hmm
He did end up dipping some cheese in it later that night. I guess he liked it? LOL
---