You guys. I turn 34 today. Well, 30. The 4 is silent. Obviously. The thing is, my thirties have been my favorite years yet. I feel much more comfortable in my own skin, I care less and less of others opinions, I know what is important to me, Chris and I have found a good balance in our life, and of course…Zoe has brought more joy to my life than I could have ever imagined and I am so thankful everyday for our sweet sweet family.
Shout out to my birthday twin, Kate!!! We were born on the exact same day in the exact same year. How cool is that? We almost managed to have birthday twin daughters, Zoe is just a few weeks younger than S!
I thought I would share 34 things about me. I always like learning new facts about people, and who doesn't like a list? Danielle shared her 34 things about her recently too.
1.I am originally from Pennsylvania. I have also lived in Missouri and Georgia. I lived in Atlanta the longest and felt most myself there, but Birmingham is feeling more and more like home these days.
2. My Spotify playlists are all over the board. More often than not, you will find me listening to music that is at least 10 years old or more. Isn't the music from whenever you were in high school/college  your favorite?
3. I graduated from the University of West Georgia with my BBA in Real Estate. I still work in the real estate field today.
4. My first memory is of when I was two and walking in my grandmother's yard barefoot, getting stung by a bee. Still traumatized today, as I tend to run anytime a bee flies near me.
5. My favorite toy growing up was my Care Bear. Love-a-Lot to be more specific. She went everywhere with me. True story, I slept with her in my bed until I was 22 and brought Gracie home. I was afraid that she would try to eat her, so she stayed in my closet after that.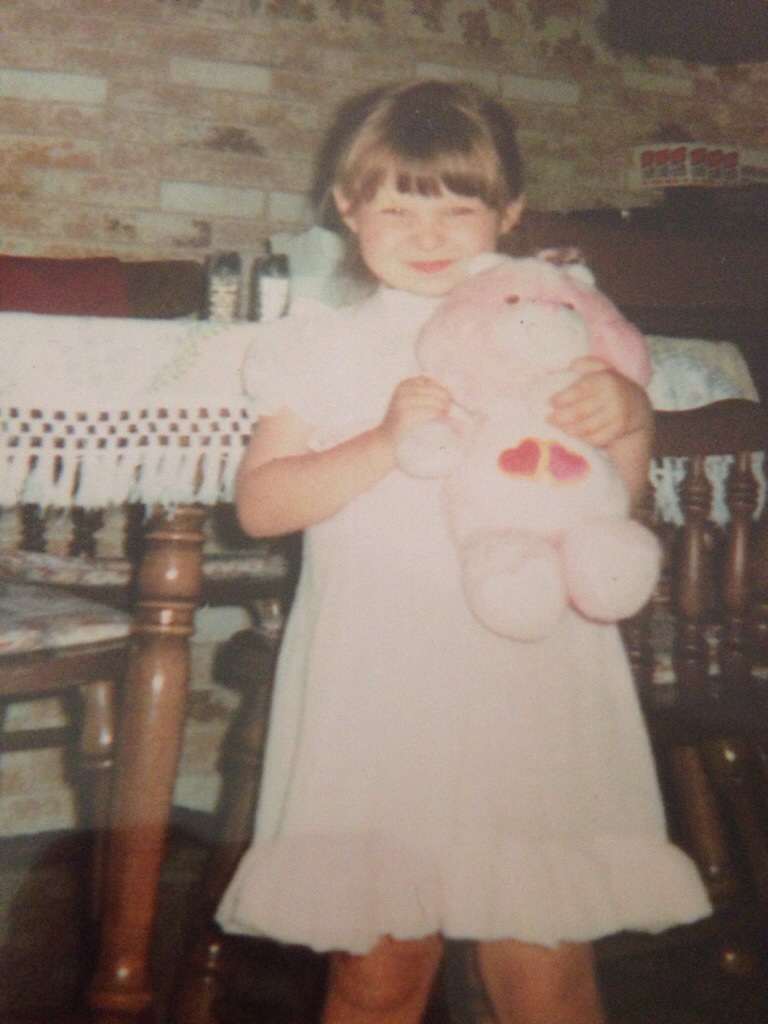 6. On my 18th birthday, my parents present to me is the butterfly tattoo that is on my right shoulder blade. My dad drew it for me. There are two hearts, one on each wing, that are in memory of my Grandma Jerry and Grandpa Carl.
7. The only bone in my body that I have ever broken is my big toe.
8. My favorite Disney movie is Beauty and the Beast.
9. My first car was a bright red 1993 Jeep Cherokee.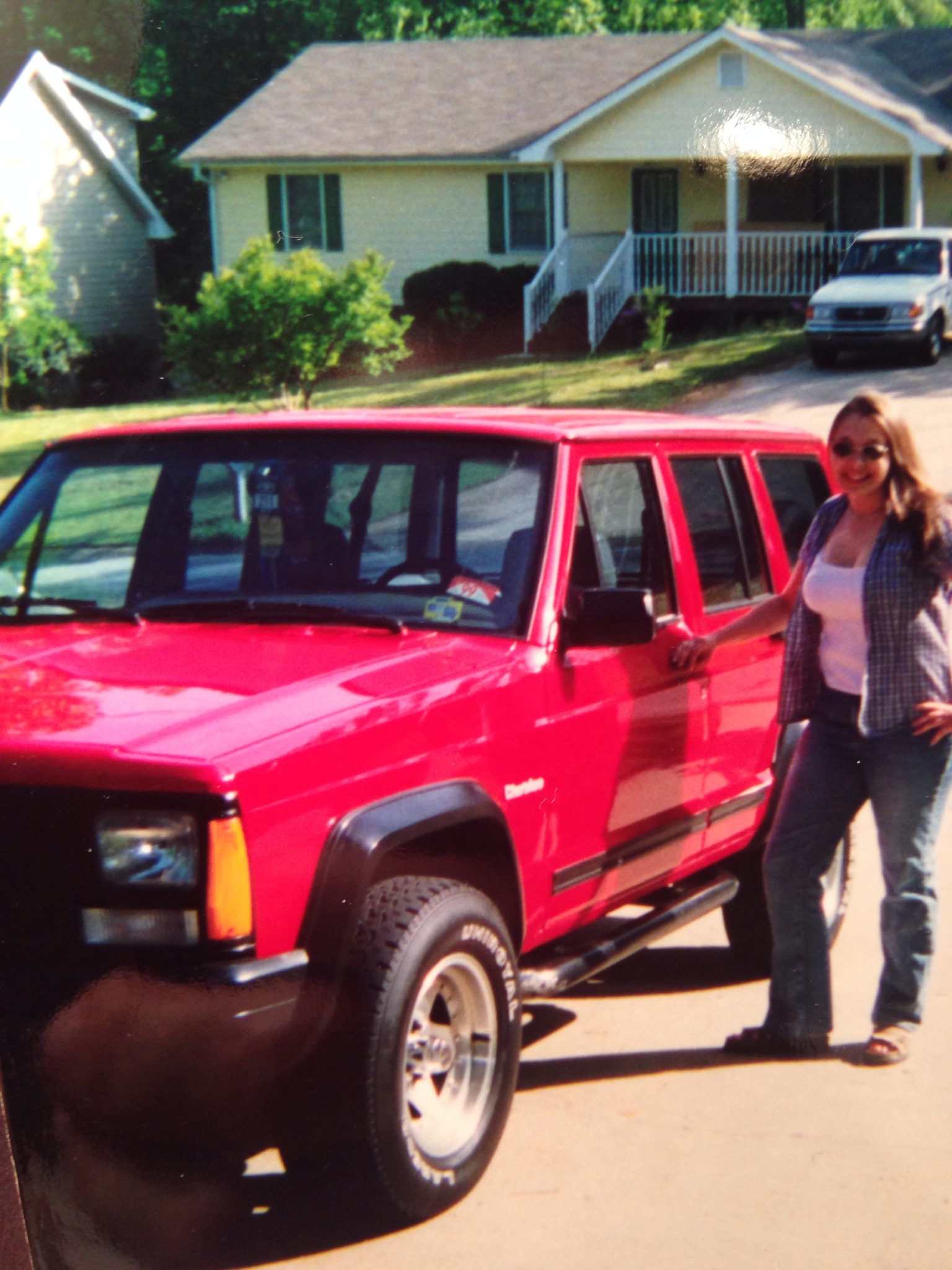 10. I played the flute all through middle and high school.
11. My favorite colors are pink and purple.
12. The only country I have visited is Canada when I was ten years old. My sister was five.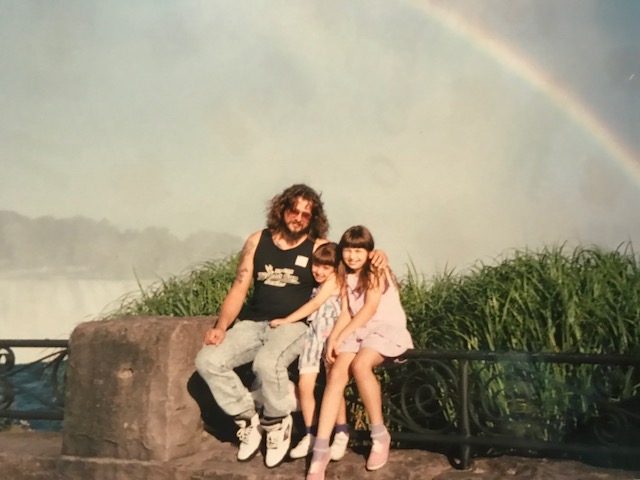 13. I have been to 19 states: Pennsylvania, New York, West Virginia, Virginia, North Carolina, South Carolina, Georgia, Alabama, Florida, Mississippi, Louisiana, Texas, Arkansas, Missouri, Tennessee, Kentucky, Illinois, Indiana, and Ohio.
14. I never went to prom. In fact, my senior year I worked on prom night.
15. My first job was at Kirkland's. I started at the one located at Mall of Georgia and worked for the company until my first "real job" after college. I am still friends with my boss who hired me.
16. When I was a freshman in high school, my dad won tickets to a Matchbox 20 concert for me. It was my very first concert, and to this day, Hang is still one of my most favorite songs.
17. I have young parents. My mom always says that we grew up together. I have no clue how she did it, since I am nearly twice the age she was when she had me. She did such an amazing job with Tracy and I. I hope that I can have a close relationship with Zoe. One of my main worries is that I am an "old" parent.
18. My absolute favorite food is my mom's homemade pierogies. She makes them every year for Christmas.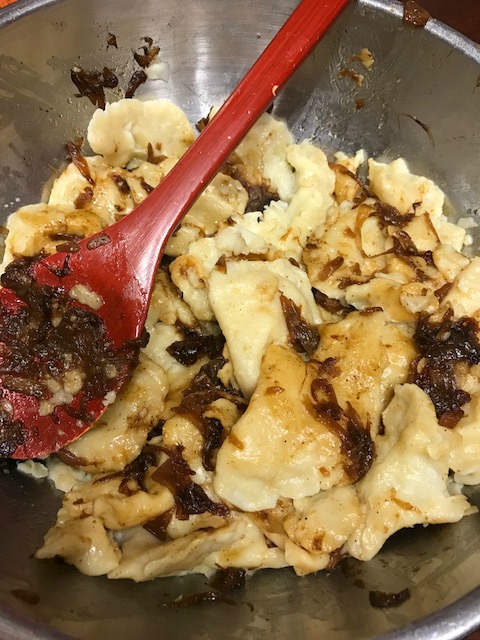 19. My favorite season is fall. There is something special about that first fall morning. You know the one….where it has a little crisp in the air and you can literally smell fall. All the gorgeous leaves, the cooler temperatures, the jewel toned clothing, football season. I am a fall girl!
20. Chris and I met on a dating site. We prove that they can have a happy ending!!! Today that isn't so uncommon, but some people gave us a hard time about it back then.
21. For NCAA, I am an Alabama fan all the way. My second favorite team is Georgia. I cheer for the Steelers and the Falcons in NFL.
22. I prefer cookie cake to actual cake. In fact, I don't like actual cake except for the icing.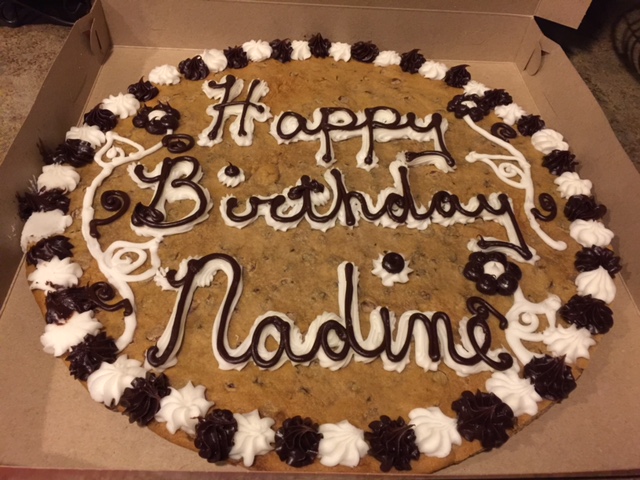 23. Cookie Dough and Mint Chocolate Chip are my favorite ice cream flavors.
24. We all collect something, don't we? My collections include antique character glasses and Chris and I have a pretty large vintage video game collection going. Also, I love designer purses and sunglasses and have a little stash of each. Treat yo self, I say.
25. I am an INFJ.I have taken the test several times over the years and always end up with the same outcome.
26. I can decide pretty easily on big life decisions if I like a car or a house, but please don't ask me to pick where to eat.
27. When I was little, my dad worked two jobs and was a volunteer fire fighter. One of this two jobs was a paramedic. I loved when he would take me for ambulance rides. Anytime we were in downtown Greensburg, I would start saying Angel II Angel II and he would drive me by Angel II, the medical helicopter.
28. My first dog was a Dalmatian that my sister and I named Lucky, after our favorite Dalmatian in the 101 Dalmatian movie. My dad was actually excited that is what we wanted, as he had a Dalmatian named Sparky when he worked as a fire fighter.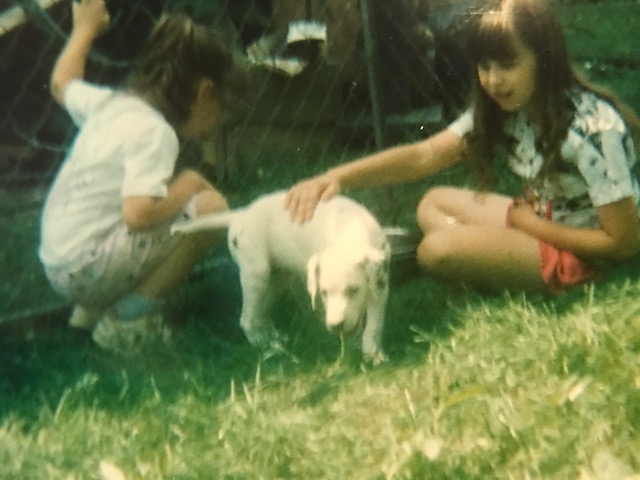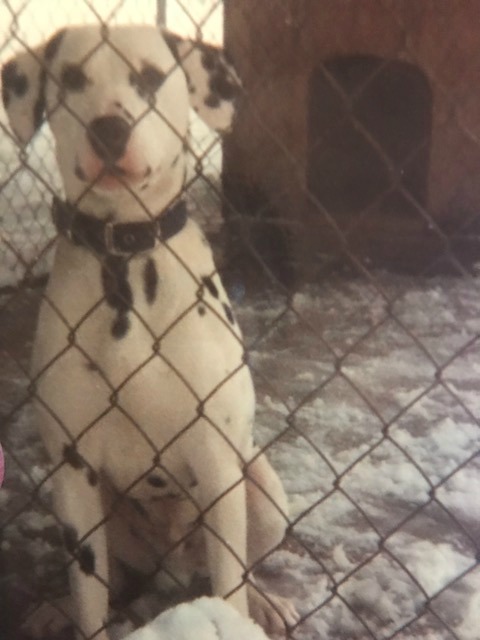 29. I have always been shy. So much so, that my Kindergarten teacher tried to hold me back telling my mom that I wasn't emotionally ready for first grade. My mom thought that was total crap and pushed me on anyways. I excelled all through school with my grades, so she made the right choice.
30. I can't swim. My mom took me to swimming lessons at the YMCA in the second grade and part of the training was being thrown into the 12 foot end of the pool to do jumping jacks. That scared me for life. I made such a fuss and was so scared, my mom was embarrassed and we quit my lessons.
31. Chris proposed to me at Stone Mountain a little over a month after we started dating. I said yes and here we are over seven years later. Sometimes you just know what you want.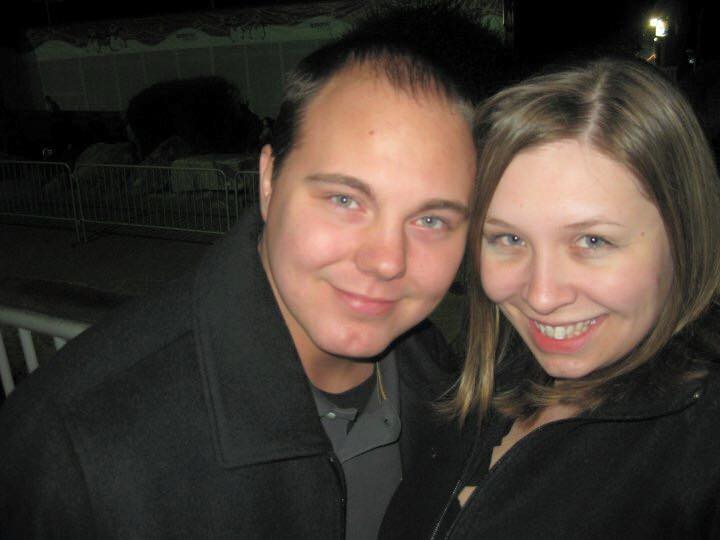 32. My little sister is the strongest person I know. I am thankful for her every. single. day.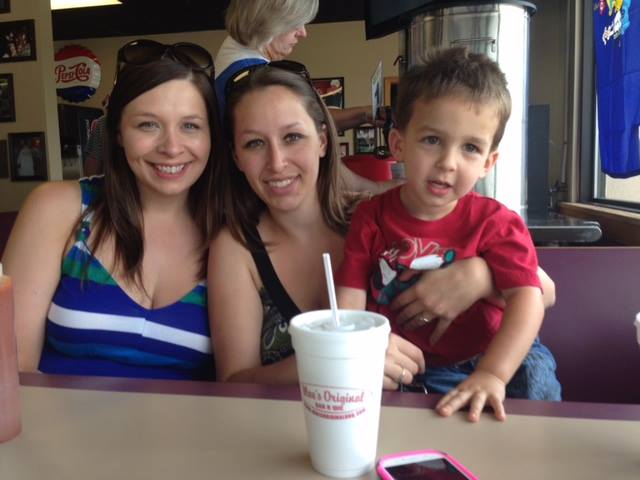 33. Christmas is my favorite holiday.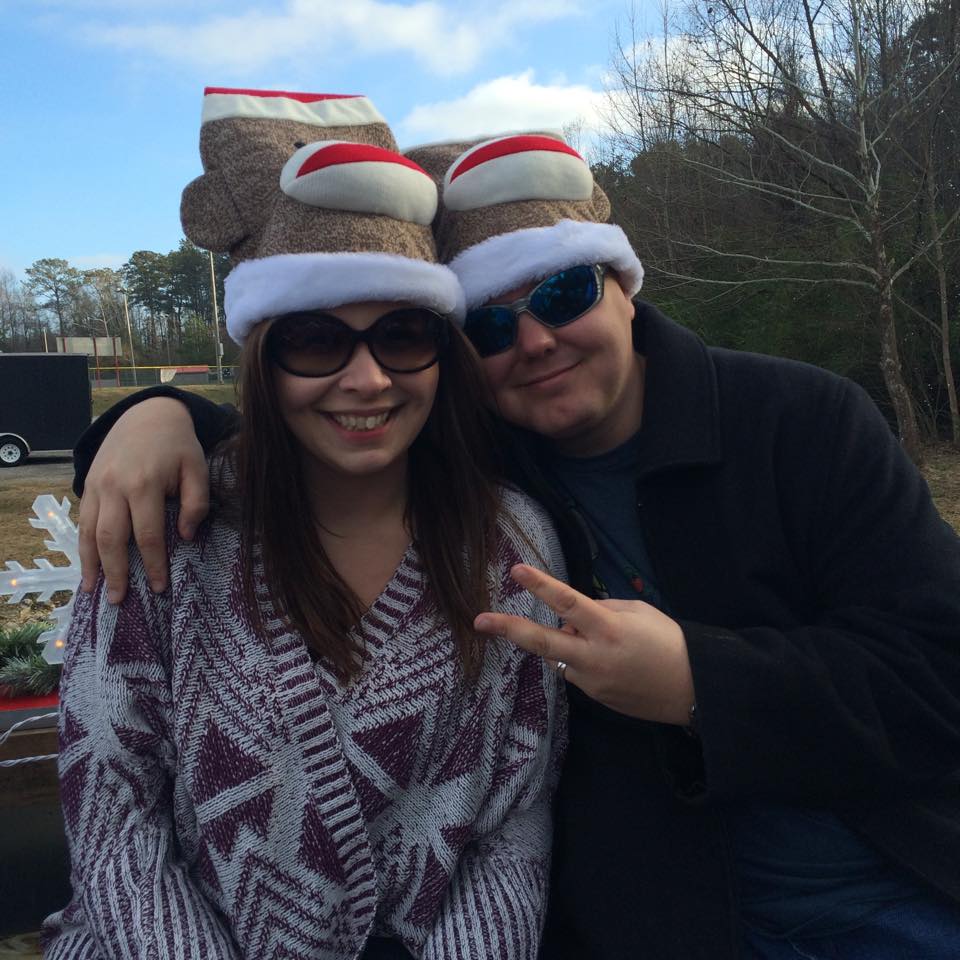 34. I have never been to Disney World. I have been at a resort inside the park for work and got to see the fireworks show at night, but never actually got to visit the park. Now that we have Zoe, we are so going!!!!!!!!! If it is the only place I get to cross off my bucket list places to visit, I will be happy.
In honor of my birthday, treat yoself to something today. Since it is my birthday, the calories don't count!