Favorite Moments: Receiving sweet sweet packages for my birthday this week!!! Monday I opened the mailbox to find a surprise from Andrea. She is one of the sweetest bloggers out there and if you don't know her yet, I am not quite sure what you are doing with your life??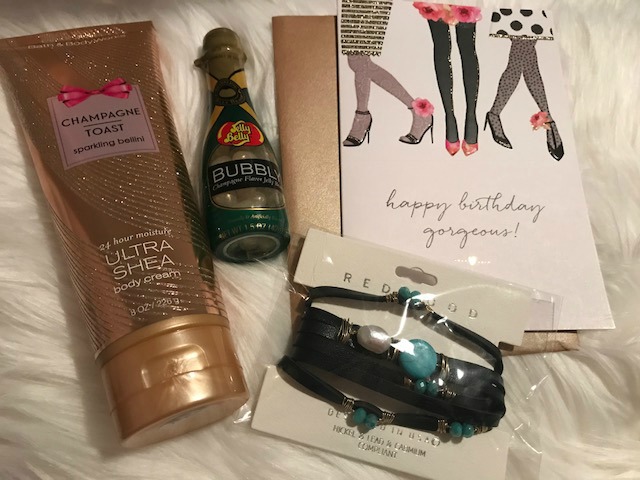 Chris spoiled me on my birthday with a pandora bracelet, a new band for my Apple watch, Jouer Skinny Dip, and another item that is on it's way. He brought home a slice of cookie cake for each of us, Reeses, M&Ms and my favorite wine. So sweet!

My MIL came by to spend some time with Zoe and I and brought me caramel cupcakes from a local bakery that were absolutely amazing! I enjoyed Rose in a can that we picked up last weekend…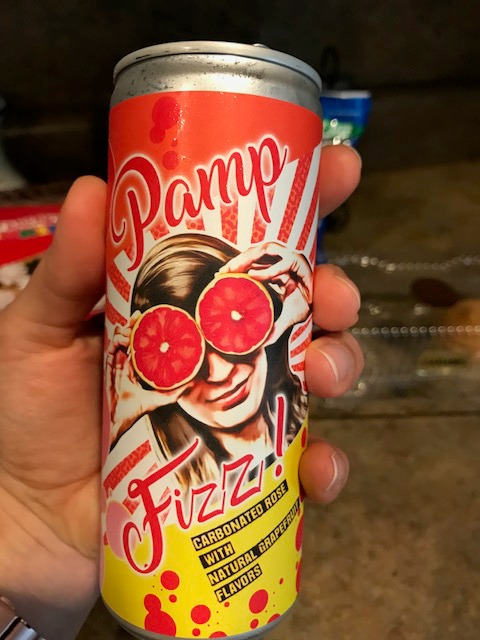 I got lots of birthday snuggles from Zoe too! She is such a sweetie. Is this baby Zoe or ET???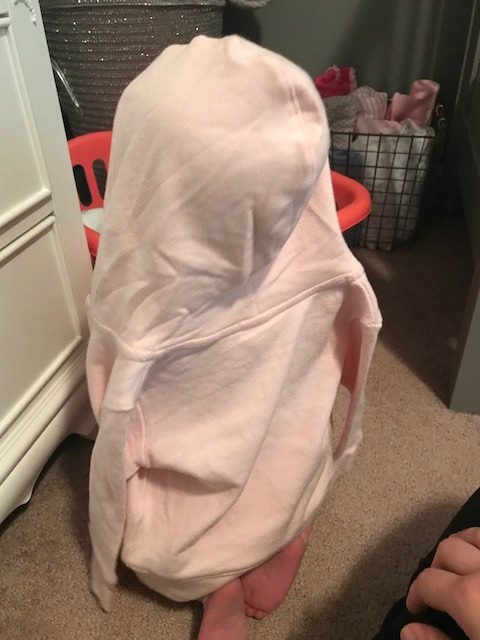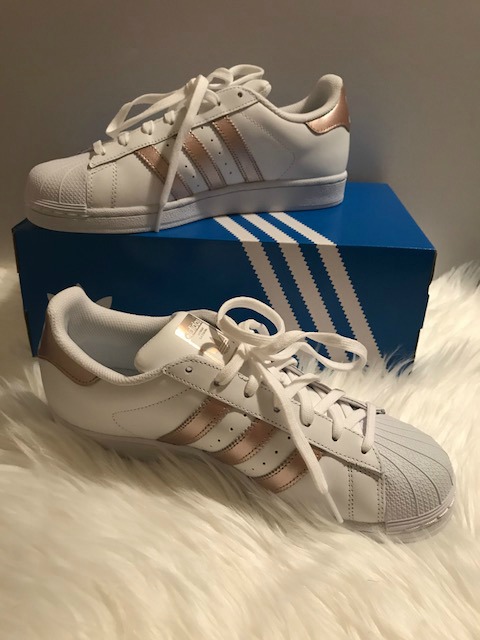 Favorite (Almost Free) Purchase: I have had my eyes on the rose gold Adidas Superstars forever. I was obsessed with this shoe in high school and owned three pairs. I am so happy to see them sitting in my closet again! And you guys, I got these shoes for free!!! I don't know if you have heard of Ibotta or not, but that is how I was able to get these shoes. I had saved up my money on my account until I hit $80 an then cashed that money out to paypal to order my shoes.
If you don't already have Ibotta, consider signing up with my link. We both benefit. My referral code is ptgvoaa. All you do is look in the app after you go grocery shopping and add anything you purchased, then send a picture of your receipt. Easy peasy. It only took me a few month to accumulate as much money as I did! I say, if you are going to buy the stuff anyways….get some extra money for it! You can cash in your money for Paypal or a gift card to a few select places. FREE MONEY PEOPLE!
**This is not a sponsored shout out, I just wanted to share because free money is awesome and I may get a few dollars added to my account if you sign up, but so will you!**
Favorite Recipe: I love chicken satay, how amazing does this Satay Chicken Noodle Salad look?
Favorite Funnies:
Thanks for all the birthday wishes yesterday! I hope you all have an amazing weekend!!! Linking up with Amanda.