Birmingham Restaurant Week started on Friday, so Laura and I headed over to Saigon to check out their special menu. I ordered the chicken spring rolls and the Good Ga Bahn Mi. It was delicious!!!! I also got a Briney Melon because Friday. Can't wait to see where we hit up this week!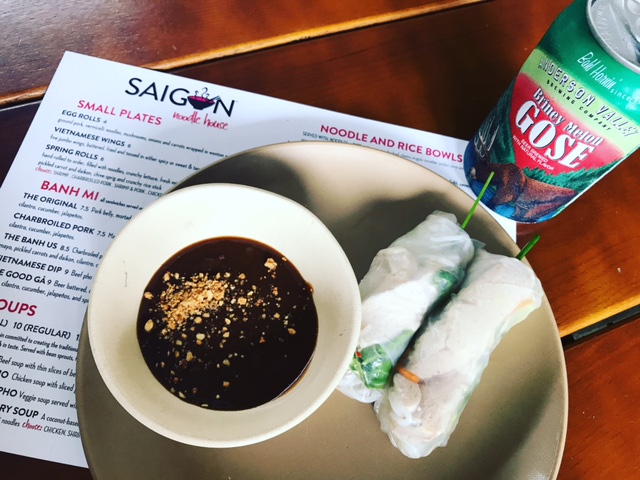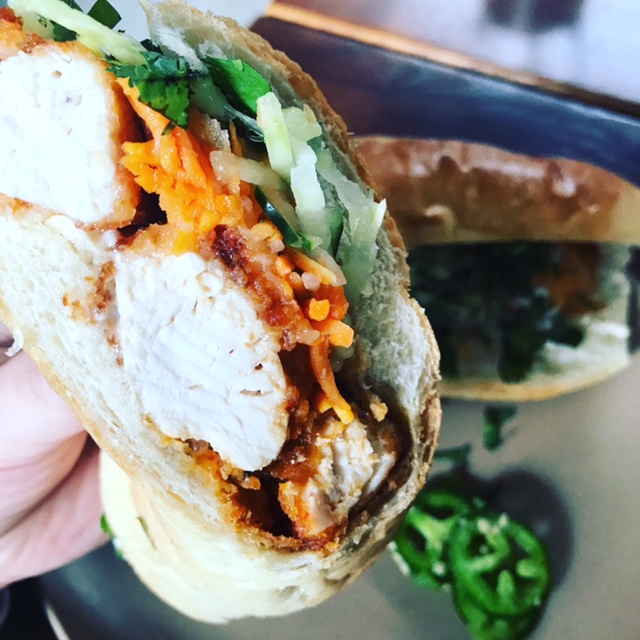 Saturday morning I cut the side yard and had burned 557 calories while doing so. Hurrah! Most of it was probably sweat. Damn, was it hot and humid!!! My sister, BIL and the boys stopped by to hang out for a little bit so that is always fun! Chris and I then decided to head out to grab some lunch somewhere and check out Bargain Hunt. We ended up at Soho Social. We ordered the chicken tender meal and the short rib burger meal and split them, and of course we had to have sweet potato fries with gorgonzola dip! It was fun just hanging out for a little bit. Zoe really enjoyed sitting in the big girl high chair and taking in her surroundings too. After, we stopped by Hop City to pick up some fun beers for home. Zoe made out at Bargain Hunt. I got everything in the picture below for $16 and some change!!! Two shirts for the next size up, an outfit to wear now, a pool float for next summer and some baby legos. Score!!!!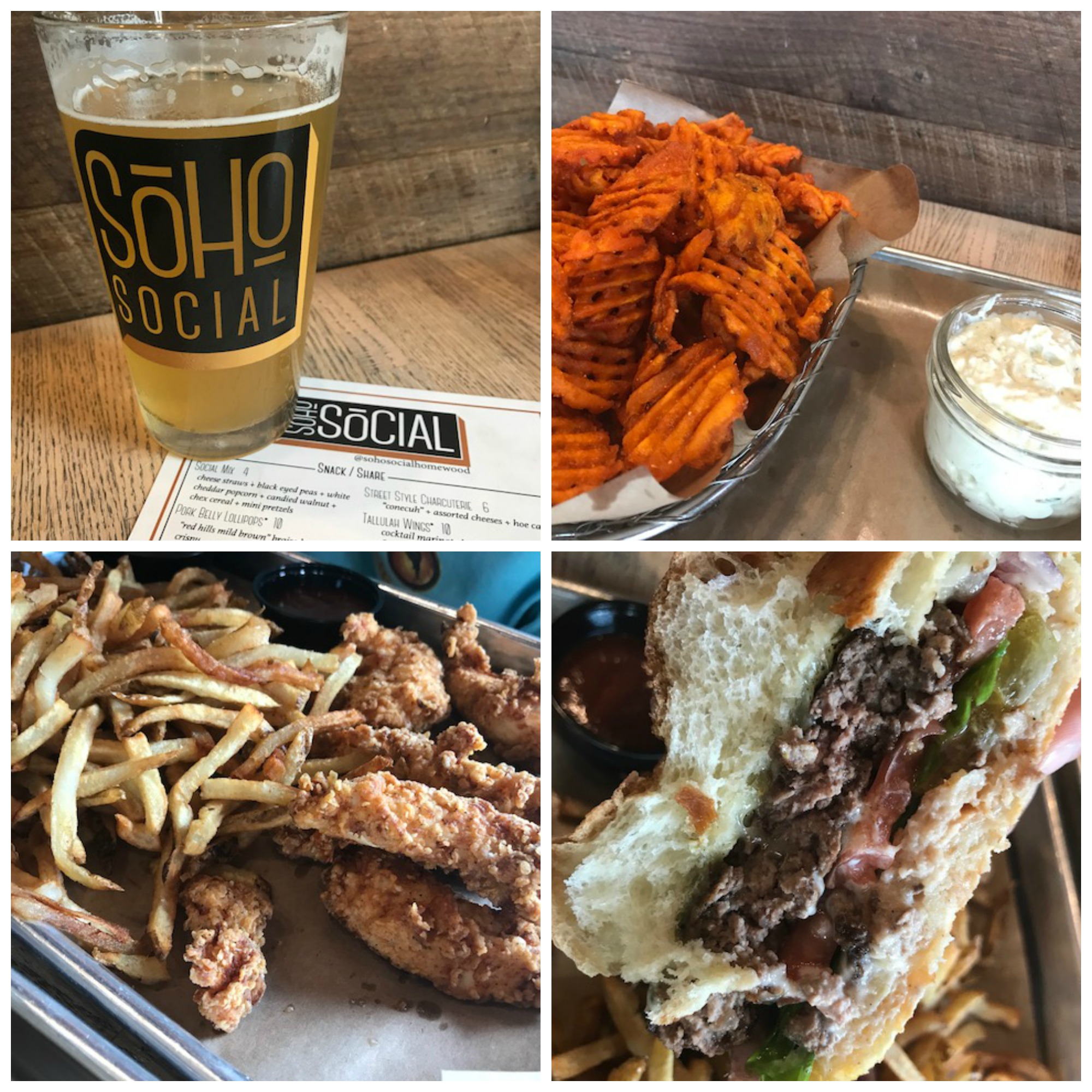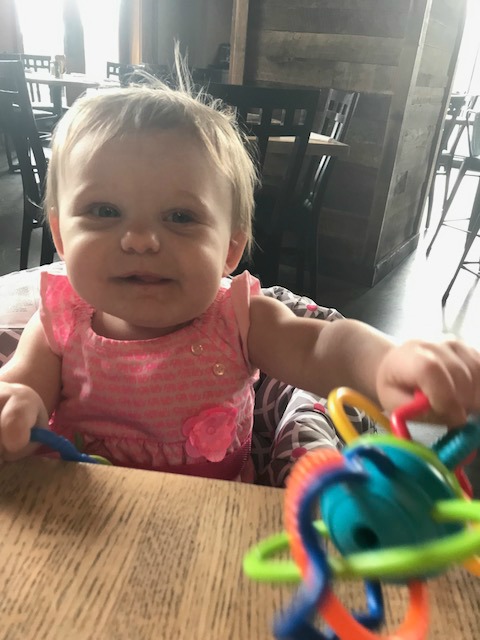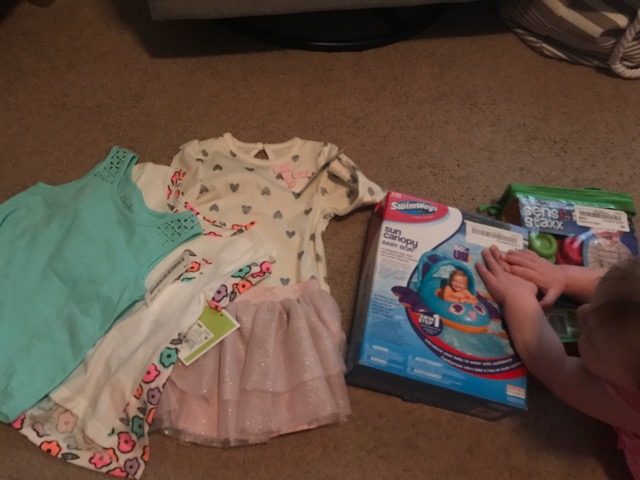 I grabbed the Atalanta Plum Tart Saison by Orpheus Brewing out of Atlanta. This is one of my favorites, it is so good and different with the plum!!! If you like sour beers (but not crazy sour) give this one a try!!!!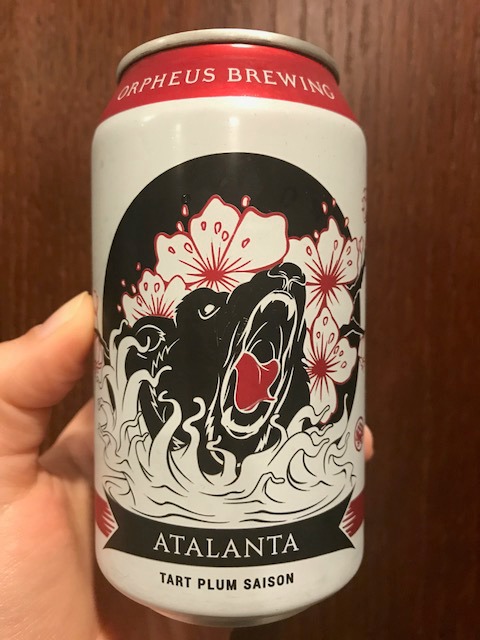 Sunday I cut the front yard, fed Zoe lunch and then we all headed out to grab Mexican at Casa Fiesta. They have one of my most favorite Mexican dishes out of anywhere. Their flautas are seriously the bomb.com. (I am bringing it back.) We walked around Best Buy and ended up coming home with like 15 Blue Rays. Their sales get Chris every time. Lets see how many we actually watch lol. Then we did our grocery shopping for the week.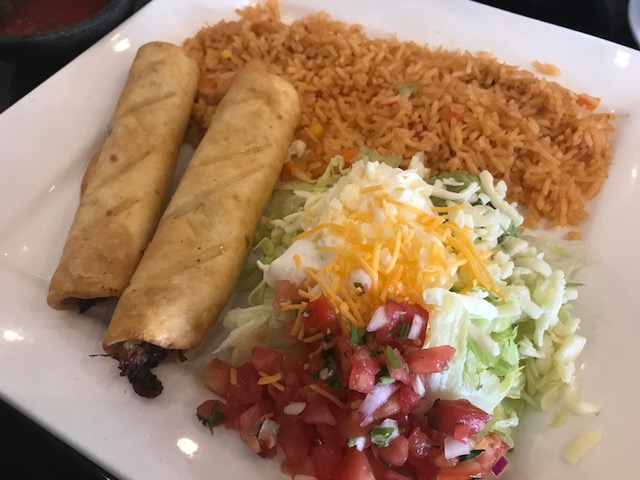 When we got home, we watched Younger and watched someone scoot themselves all over the living room and pull up on everything. Can someone please tell me why she looks 4 feet tall when standing. They grow too fast!!!!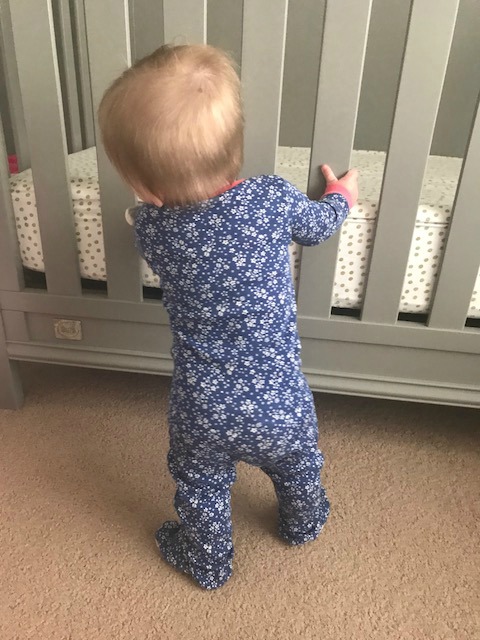 And this picture….be still my heart….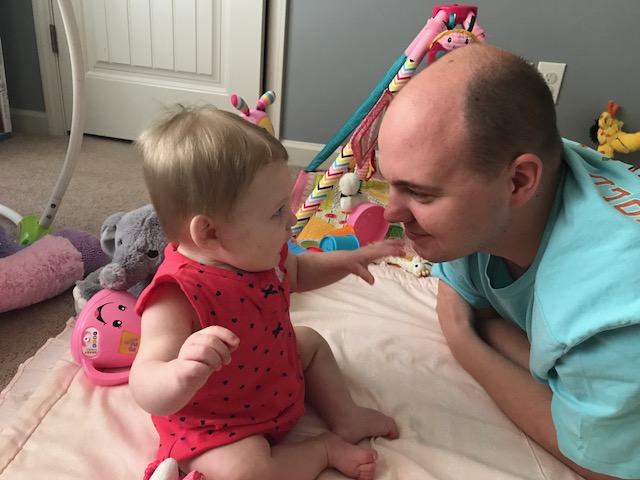 I hope you all had a wonderful week!!! It's my birthday week, so I plan to treat myself to some Rose and treats! Linking up with Biana.