Can we just all agree that three day weekends are now a thing that happens every week? Wouldn't that be wonderful? All in favor? ME!!!! Seriously though, this weekend was fabulous! Also, this might have been the most infuriating blog post I have ever written. WordPress is being totally lame and every picture that I upload has an error about ten times and I have to keep renaming them and trying again and I was about to just pull my hair out and quit! I had so many pictures to put in here but I am thinking that maybe half of them will make it before I throw my laptop across the room. Anyone else having WordPress issues???
Friday night, Zoe and I watched Secret Life of Pets. What a cute movie!!!!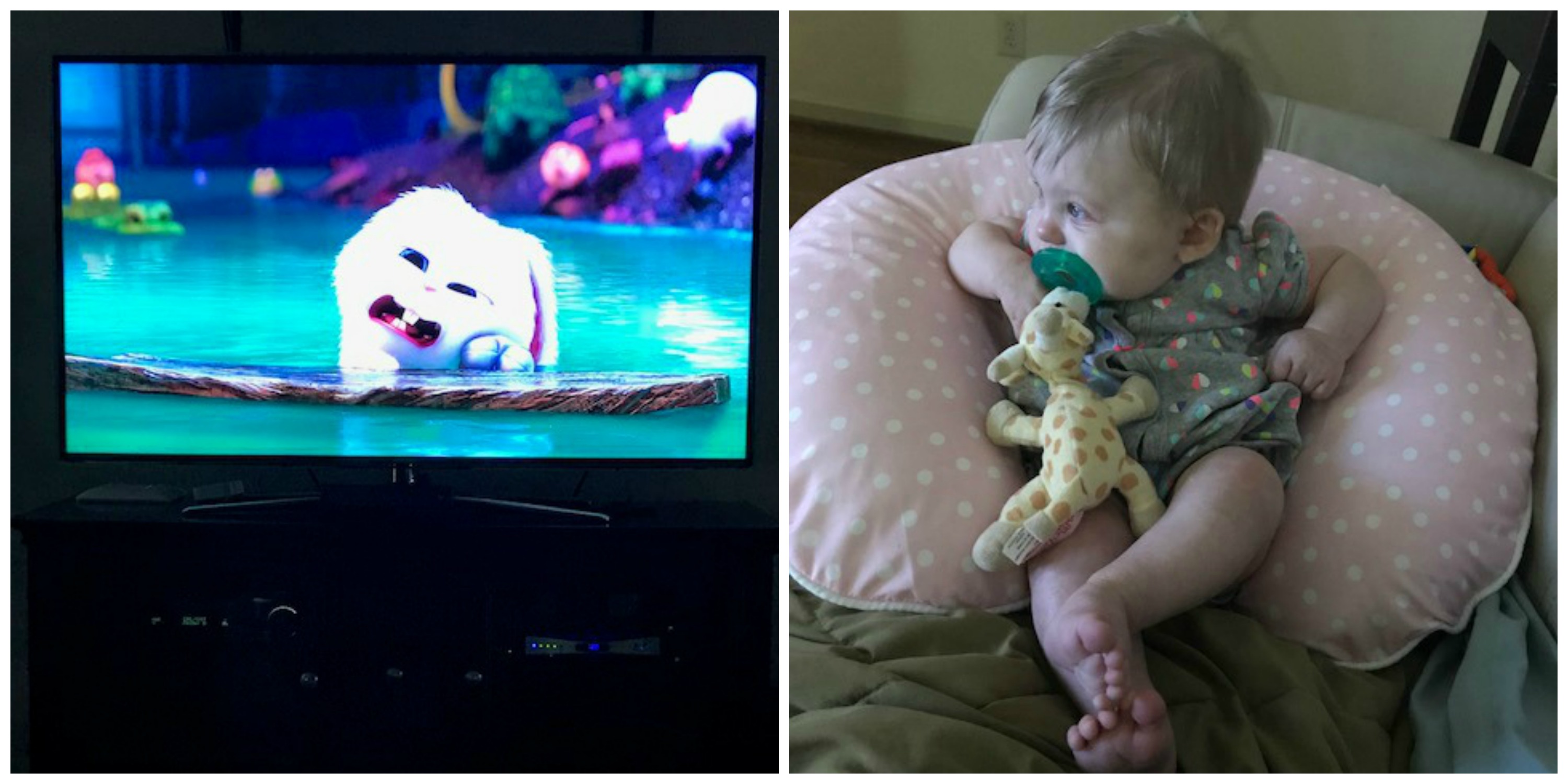 I tried the Watermelon Mint Lemonade at ChickFila and I insist that you must try this ASAP! SO GOOD!!!!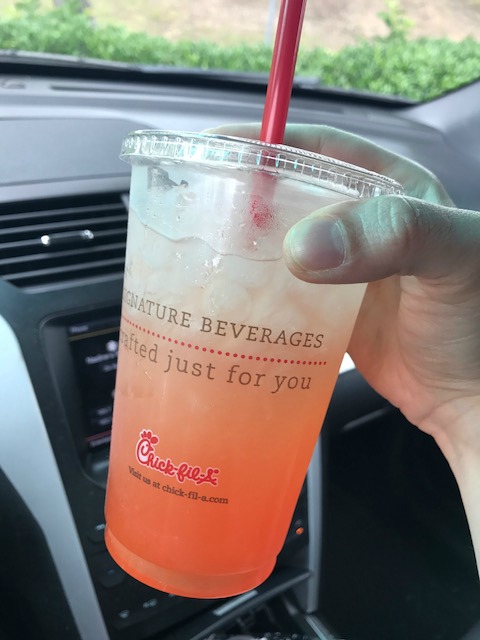 We went over to one of my co-workers this weekend, Chris was helping him set up better wireless internet throughout his house. Him and his wife have two little girls, one of them is just a month younger than Zoe…so we had a little play date. It was Zoe's first time being around someone her own age and it was so much fun! I have learned that she sympathy cries. Whenever another baby cries or squeals…so does Zoe. It is too sweet. It was nice getting to meet his wife and kids since I have heard so much about them over the years.
Saturday evening Chris's friend came over to our house and we grilled out. I forgot to take a picture of my filet, but it was sooooo good!!! I finished reading The Seven Husbands of Evelyn Hugo and started reading Renee Carlino's new book!!! You will remember, she is the author of Swear on this Life. I am only about 10% in but it is good so far.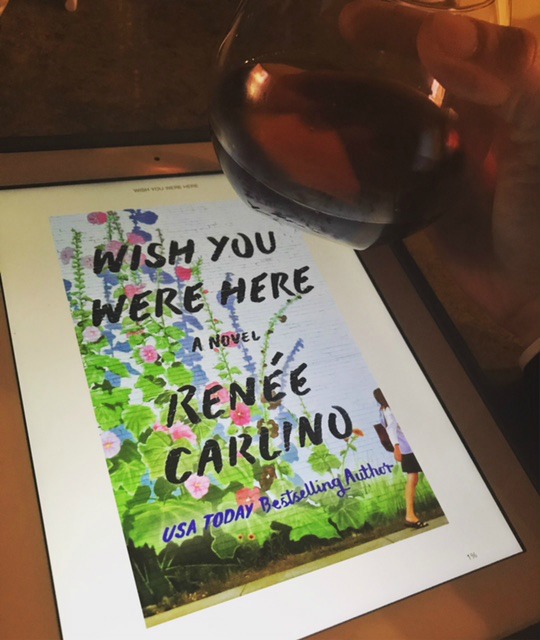 After cutting the grass and moving around all day, I realized that I hit all three of my goals on my Apple Watch Saturday evening. Something so satisfying about seeing all the circles complete.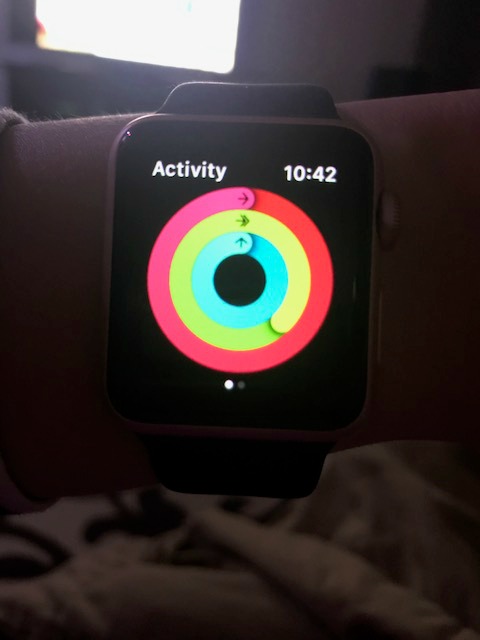 Sunday Zoe and I did our grocery shopping at Target and Publix. Since Publix was a shorter trip to just grab some fresh produce, I decided to try out our shopping cart cover since Zoe has been sitting up unassisted really well the last two weeks. She LOVED it!!! It was like a ride at an amusement park to her. She was giggling and happy squealing. She was quite the little social butterfly too. Everyone we passed commented on how adorable and happy she looked and of course she put on a show giving them all the smiles. Shes going to be a little social butterfly I think.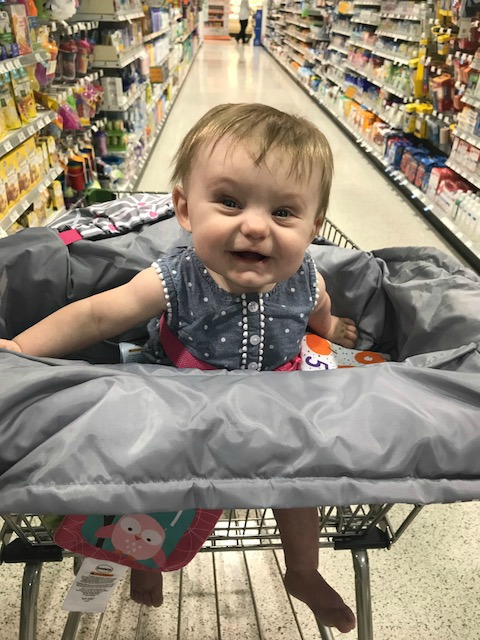 She basically thinks she is a big girl now. Holding her own bottle. Sitting up all over the place unassisted. They grow too fast!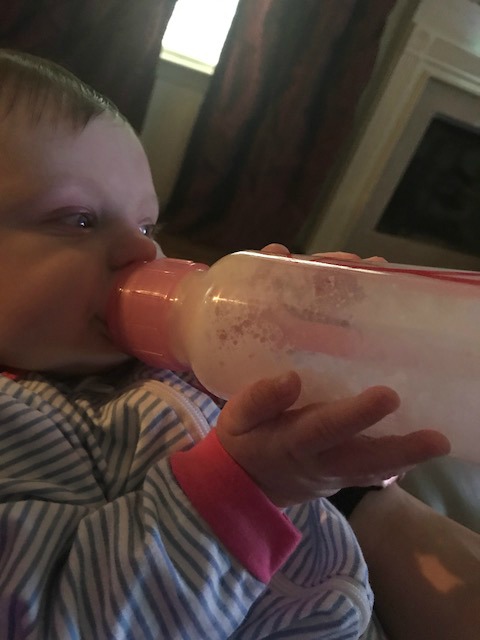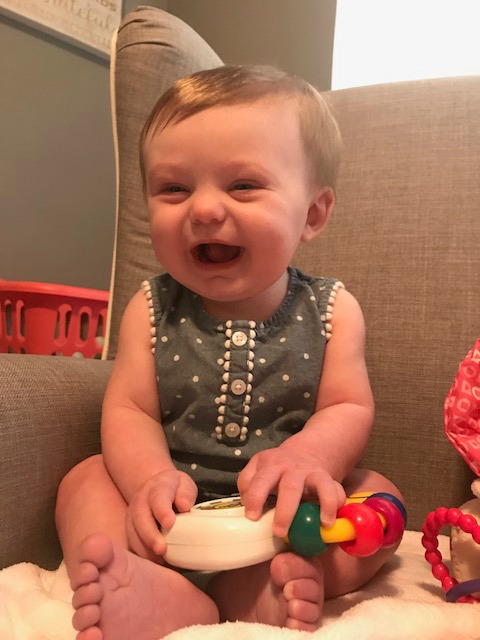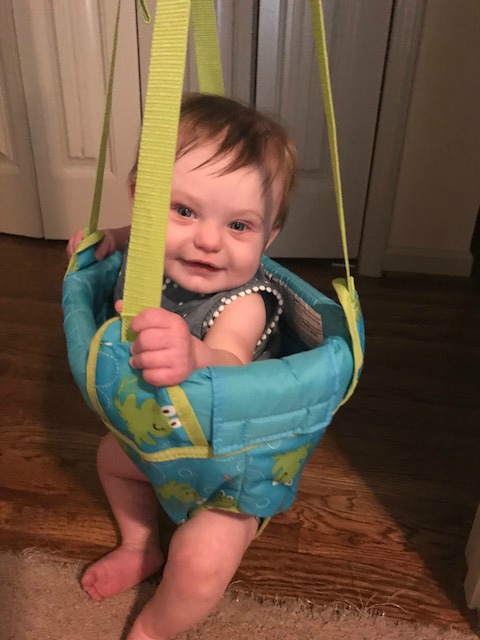 Today I am going to get a little work done and Chris went to the office for a little bit. Not sure if we are going to stay in or go out this afternoon. I think the weather is supposed to be kind of sucky. We shall see. Either way, make sure you take some time to reflect on those who have came before us and those who are fighting currently to give us all the freedoms that seem to be taken for granted these days with all the complaining on social media.