So the theme for November was organize. And did I ever!!
My goals to focus on were:
1. Dogs room/storage/guest room – I made really good head way on this room! I got rid of a huge trash bag full of things and got a lot of it straightened up. I did a deep cleaning of the dog crates and threw out their old smelly blankets and got fresh ones. Gracie got a new dog bed too. There is still more to do, but I accomplished what I set out to do, get it started!
2. Two shelves in the kitchen pantry – I organized the entire kitchen pantry. It looks awesome!
3. Random cabinet next to stove – I organized the random cabinet which is no longer random, the spice cabinet, the pots and pans and well…basically every cabinet was conquered.
I was on such a kick, that I didn't stop with my list! I also organized one of the guest bedroom closets, a few boxes in the garage, the holiday decor, re-purposed some decor and a few drawers in our bedroom. I couldn't be stopped!
Proof: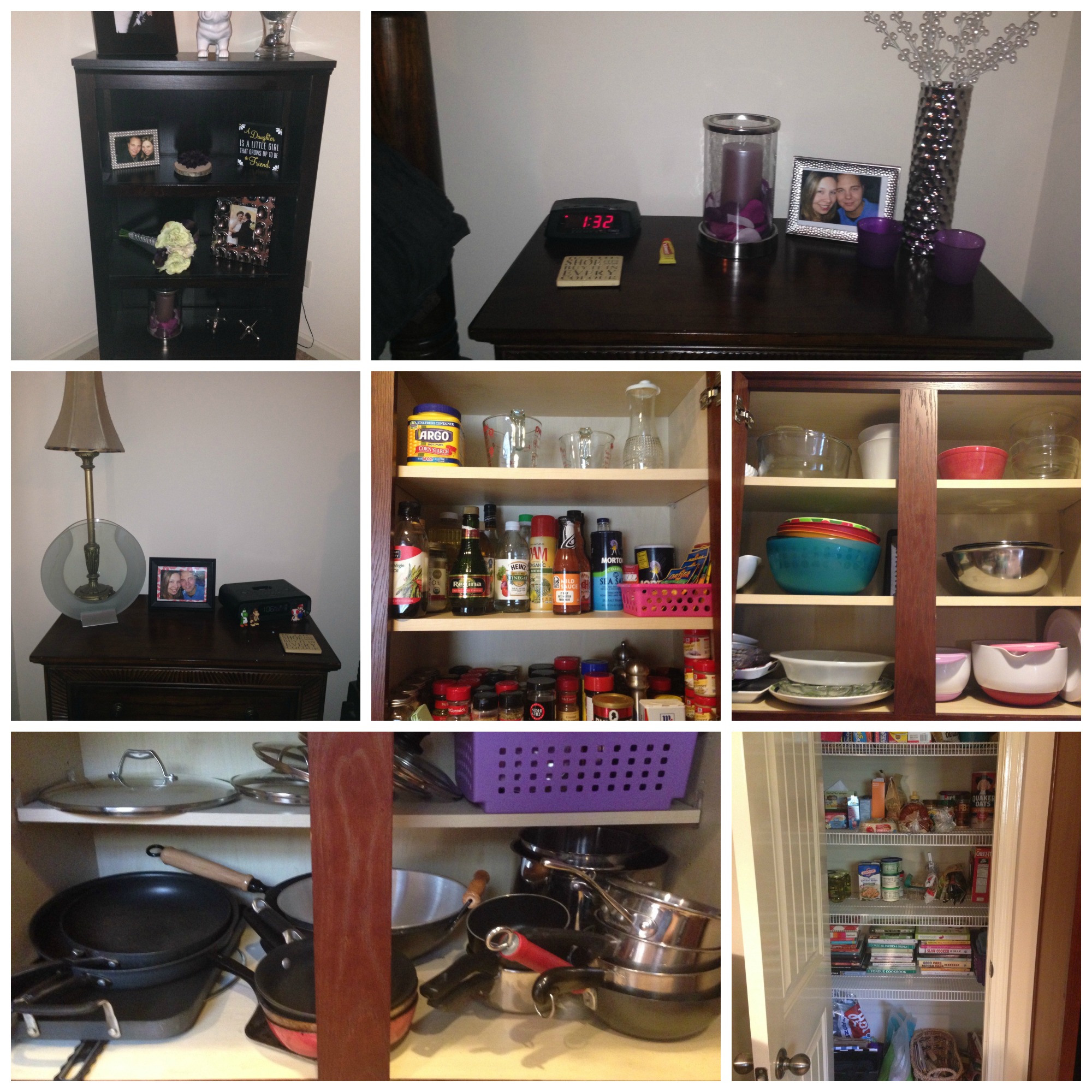 The adventure for December is simplify. I find this fitting seeing as how December is the month of excess with Christmas, wanting things, buying things, food, events, decor. All of it!
To simplify this month, I plan on living in the moment more often. These days we are so quick to have our cell phones in hand at all times. Constantly checking social media, emails, etc. When I am in company with others, I plan to keep the phone put away and just enjoy the moment.
I also plan to discard things that are no longer of use. Unfollow blogs that I mark as read every day without even opening the link. Delete pins that I see on my boards that I never plan to use. Donate the remaining clothes that I have sitting around that I will never wear again. Clean out folders on my computer. Delete apps that I have never opened on my phone. You get the idea!
What are your goals for this month?
Also, don't forget about the Instagram challenge that Jana and I are doing this month! Use #inthedrawer and join in on the fun! There have been lots of laughs so far.