To say that I am obsessed with my veggie spiralizer is an understatement. I have been longing for one after seeing several people post recipes all over blogland for zoodles. I finally broke down and got mine two weeks ago. I have talked several friends and even a coworker into getting one as well. If you love pasta but are trying to eat healthy, this is for you!
I mean, just look how pretty zoodles are!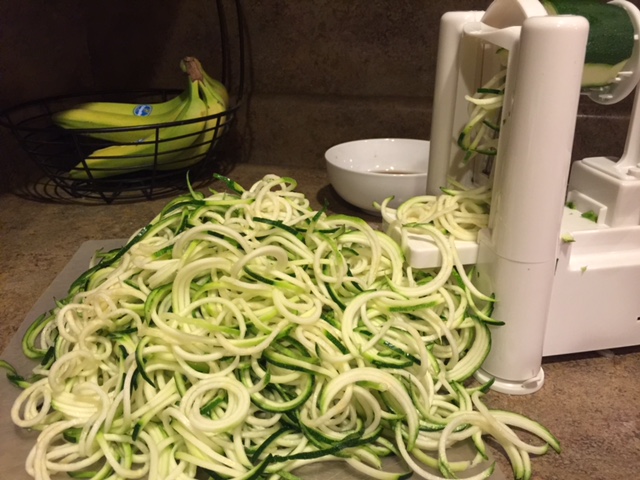 The first recipe we tried was an Asian inspired zoodle dish.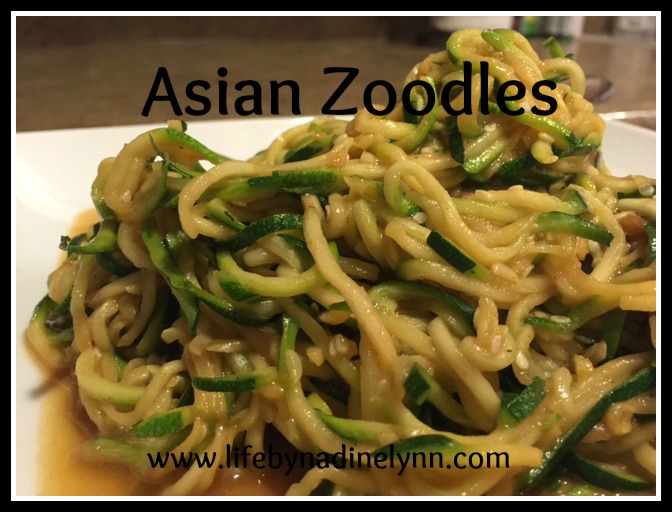 What You Need:
4 zucchinis spiralized
1/4 cup soy sauce
2 tbsp sesame oil
2 tbsp rice wine vinegar
2 tbsp peanut butter
1 tsp minced garlic
1 tsp sriracha (perhaps more of you would like it spicier)
sesame seeds
olive oil
What You Do:
–Heat olive in a large pan on medium heat and add zoodles. Cook for about 8 minutes to get a consistency similar to noodles. Less if you would prefer it "crunchier."
–While your zoodles are cooking, whisk together soy sauce, sesame oil, rice wine vinegar, peanut butter, minced garlic, and sriracha in a small bowl. Set aside.
–When your zoodles are cooked to your liking, drain them then return to pan. Add the sauce mixture and your sesame seeds (I don't measure this, about 1 to 2 tbsp) and cook until heated through. About 1-2 minutes.
Enjoy!