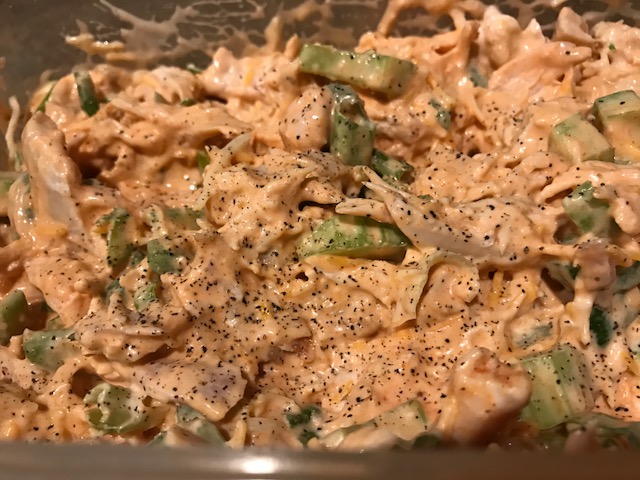 I prep our lunches for work on Sundays after the grocery shopping trip. Chris normally does lunch meat of some kind on lettuce wraps, or a salad with grilled chicken. He wanted something different to change it up, so enter Buffalo Chicken Salad! I adapted this from a few different recipes, and then made my own tweaks to it as well. Combining everything that he likes. This is super quick to throw together. Mainly because no one has time to cook chicken, I buy precooked rotisserie chickens and just shred them up!
What You Need
1 rotisserie chicken, shredded (you could cook 2-3 chicken breasts instead)
1/2 cup ranch dressing
1/4 cup hot sauce
2-3 stalks of celery, chopped
3 green onions
1/2 cup cheddar jack cheese
salt and pepper to taste
What You Do
Mix everything up in a container that you plan to store in refrigerator, less dishes less problems am I right? That's it! This lasts all week. Chris likes it with the Flat Out Protein Up wraps.