Happy Friday!!! This week has been a bit of a blur for me and I am not quite sure why. I think the weather on Wednesday sort of mixed up my routine a little bit. Either way, I am glad it is Friday! It is nice on the weekends to only worry about Zoe, and not having to get shit done for work too. You know what I mean?
I haven't talked about it much (well not at all on the blog), but my mom had to have surgery on her shoulder yesterday. The surgeon said that her shoulder was a mess and there was bone shaving going on, repairing of a rotator cuff and a screw involved. So if you could all say a little prayer, send good vibes or whatever you are into…that would be great. Zoe and I are going to go pick up my sister when she gets off work and go visit her this afternoon.
Favorite Recipe: This week, we pulled out an oldie but goodie. This Cajun Chicken Pasta recipe is my favorite. It is a meal splurge as far as calories and shit go…but totally worth it every now and then. Add in some fresh baked bread, and it is pure perfection.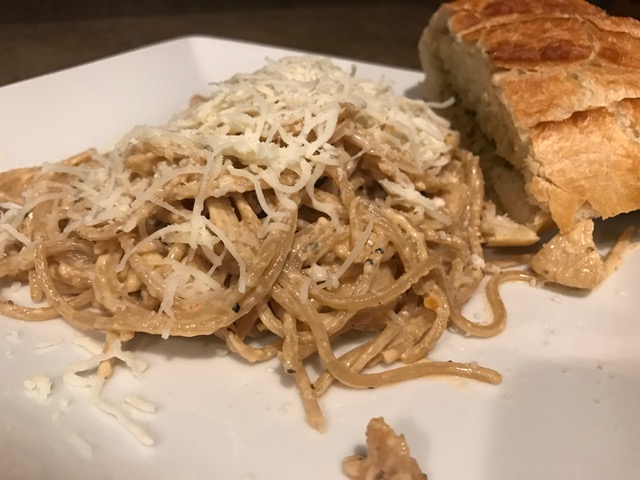 Favorite Lust: The other week I was in JCPenney to grab some face wash at Sephora. I happened to walk by the ANNA stuff they had out front and saw the most beautiful bomber jackets! They had a pink one and an olive one and I want them so bad!!!! They are on sale right now and I haven't stopped thinking about them. In person they are even cuter. The material was really nice.
Speaking of sales. Target has BOGO 50% off on their shoes right now and I still have my eyes on these.
Favorite Pins: I am on clean and organize all the things mode. I have pantry envy with this…
And I wouldn't be mad if my closet looked like this, either…
Favorite Funnies:
Linking up with Amanda. Have a great weekend!