Favorite Song: Home by Rhodes – This song is totally chill and I love it! Plus it is just one of those songs that you can sing along with in the car after a long day.
Favorite Moment: Coming home last night to an Amazon box surprise from Chris. Don't be jelly of my snuggie. Best. Invention. Ever.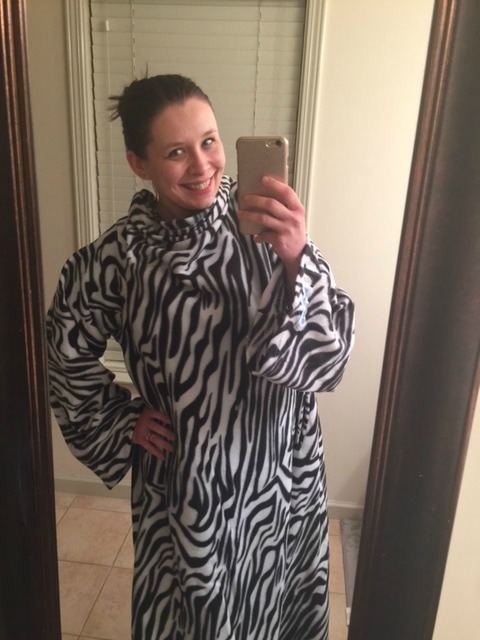 Favorite Recipe: These sweet potato bites with  bacon and avocado look delicious!!!
Favorite Dog Products: My dogs are family, and if I am being honest…they eat better than we do! I read the back of every package of dog food and treats that I buy to ensure that nothing has animal by-products or other nasty things in them. I received a box of FIVE different kinds of dog treats and a coupon for a small free bag of dog food from Purina Beyond through BzzAgent. I immediately flipped the packages and got to studying the ingredients and was pleasantly surprised to see that REAL chicken, beef, fish and veggies were listed as ingredients. No by-product. In fact, a few of the jerky treats were even grain free!!!! Gracie must remain on a grain free diet to help with her allergies and her pancreas. Both Gracie and Mac were obsessed with the jerky treats, they were begged for daily. In fact, now that I give Mac other biscuit treats, he looks down at them and then at me like…hey….where's the jerky??? Spoiled!!!!! When I ran out of their regular food last week, I picked up a small bag of the salmon pumpkin food from Publix and my dogs have cleared their food bowls every day since! If you are looking for some treats for your dogs, give the new Beyond line a try. You know I only share good stuff with you guys! In fact, blogging about the food wasn't even a required task…I just really love to see my dogs get excited about the jerky treats!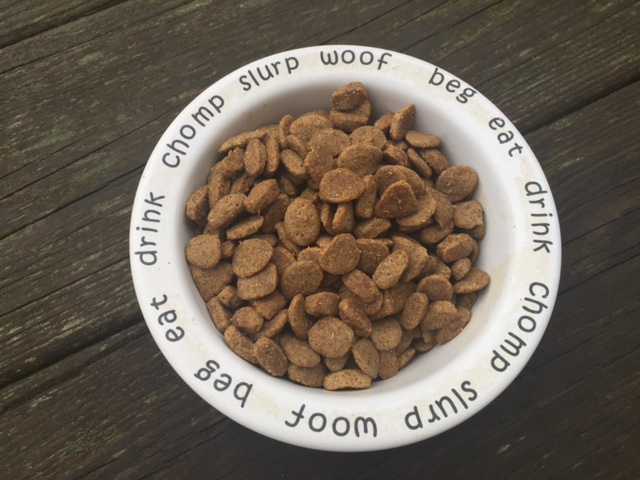 Favorite App: I discovered this game called Two Dots and I can't stop!!! Basically you are just connecting colored dots but there are challenges where you have to get a certain amount of colors in a few moves. I am hooked. Did I mention there are anchors in it? You know I love anchors. It's free, what more can  you ask for? Go download it!
Favorite Treat: I discovered the Project 7 gum a few weeks ago at Target. My favorite flavor is the Grapefruit Melon but all the flavors are wonderful for hitting the sweet spot craving that you get in the afternoon lull. Smores, Key Lime Pie, Birthday Cake…what is not to love?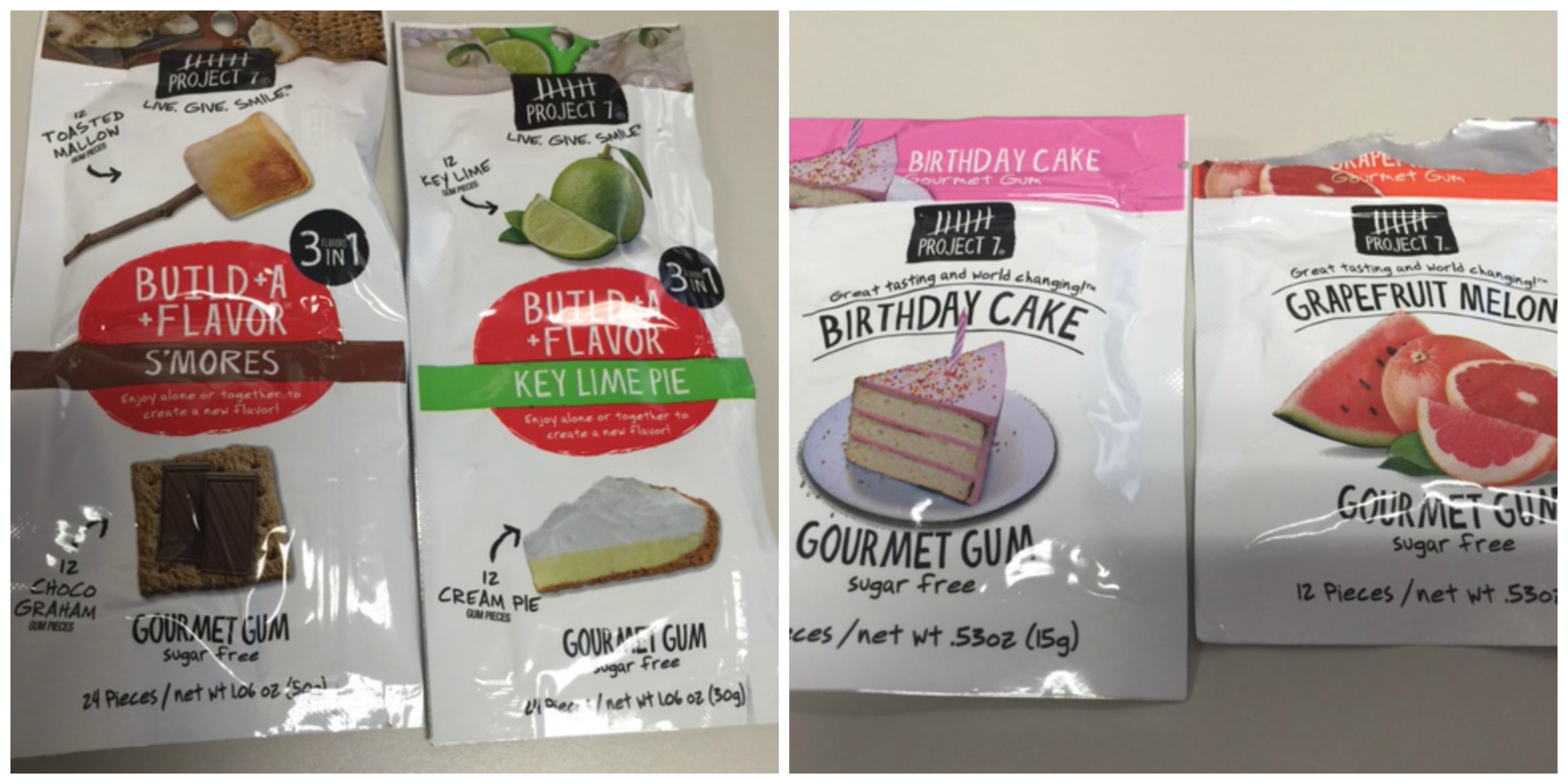 Favorite Lust: I have heard great things about the Mario Badescu line and I have been meaning to pick up this drying lotion. At only $17 it is a steal compared to other acne treatments out there!
It is also that time of year again to start slathering myself in sunscreen before I go anywhere. After reading several articles last year poopooing all over my normal brands I grab for stating that there are dangerous chemicals in them and such…I want to try that Alba Botanica line. I know that you can find this at Target, grocery stores, drug stores etc so I appreciate the accessibility! I dont always have time to run to Whole Foods for such products.
Favorite Links:
—27 Things You Wont Understand Unless You Went to High School in the late 90's. Pretty much yes to all of these things except I was the friend with the cell phone and I didn't ironically like NSYNC, I was open about my love for all the boy bands!
–Trying to up your plant game? The Sill has amazing tips and answers to all of your questions.
–Do you need to clean your closet? Here is an easy list to follow of the things you must let go to get you started!
HUGE SHOUT OUT TO MY BABY SISTER!!! Tracy will be 28 on Sunday!!! Happy Birthday!!!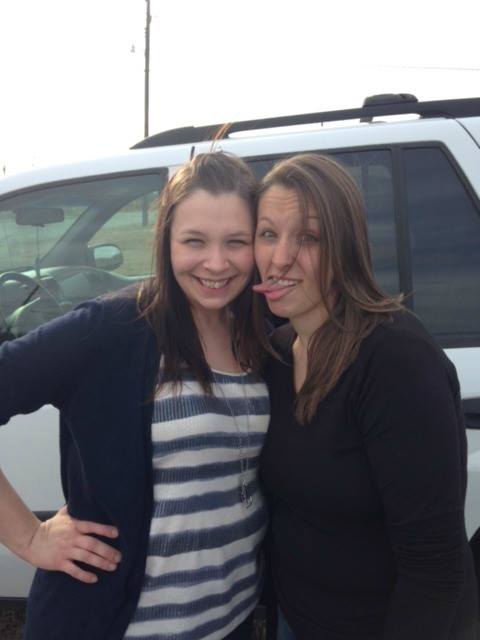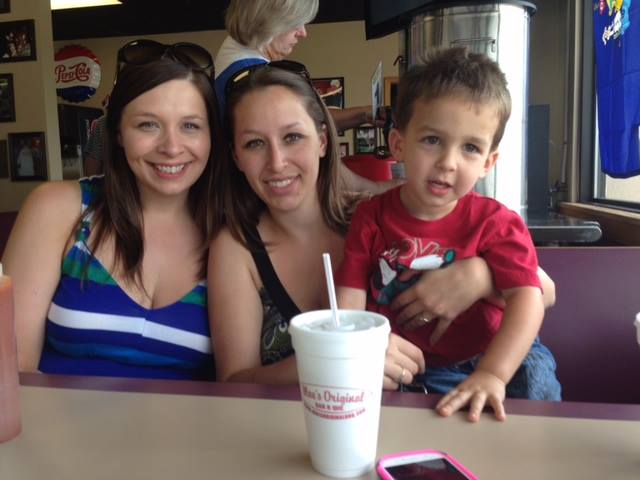 Favorite Funnies:
I found these amazing Disney fitness memes last week and I had to share them! My favorite is the Sleeping Beauty one!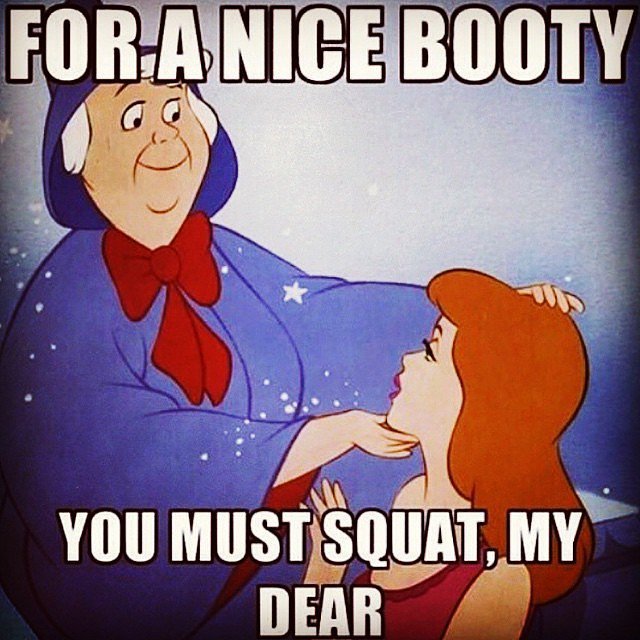 When someone asks me my name and they don't catch it the first time…
When you walk in to a new restaurant…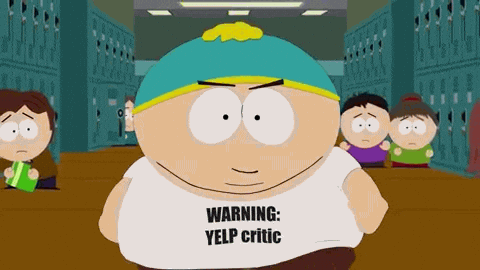 How I feel after eating pizza or burgers…
When the bottom of the bush just wont do….
My reaction every time…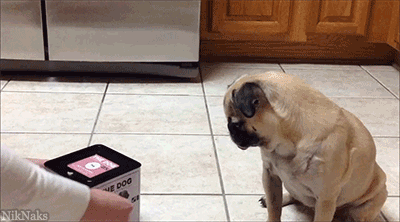 Linking up with Amanda, I hope you all have a fabulous Easter weekend!!!!