Favorite Song – Charlene Soraia Wherever You Will Go. Thanks to Joey, this song has been on repeat the last week and a half. To steal her words, it is hauntingly beautiful.
Favorite Delivery – I won the Younique Moodstruck 3D Fiberlashes and a lip liner from Duckie in a giveaway. I have only had a chance to use it before work this week, but the Fiberlashes is everything you want it to be!!! This stuff is seriously amazing and I will touch back with you guys soon with before and after pictures once I get to "play" with it!
Favorite Deal- When we were thrift store hopping last weekend, I happened upon some really cool kitchenware. I was just browsing and then I saw it. Glass mugs with a winter scene. I love winter scenes and have been loving glass mugs lately. 59 cents? Thanks, I will take both please!!!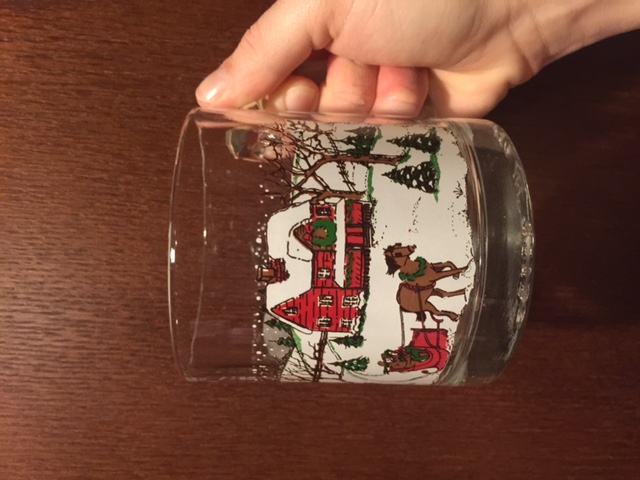 Favorite Podcast – So Lauren introduced me to Call Your Girlfriend podcast and I am hooked. They say like way more than I think I do, and some of their views are a little different than mine…but I love listening to it in the car. They talk about political views, pop culture and they have discussed things like making friends as an adult and other agendas that are relevant to me.
Favorite Funnies –