Another weekend is on the books!
Friday we decided to keep it chill. I made chicken enchiladas for dinner and we caught up on some of our shows for the week. I am so glad everything is back on now!!!
Saturday morning we got an early start and hit up the thrift store in Pell City and grabbed some lunch at Hwy 55. Hwy 55 is a cute little diner in Pell City that has 50's-60's decor and music and serves up some delicious hamburgers! Chris and I both ate for under $20, so it is a great deal too!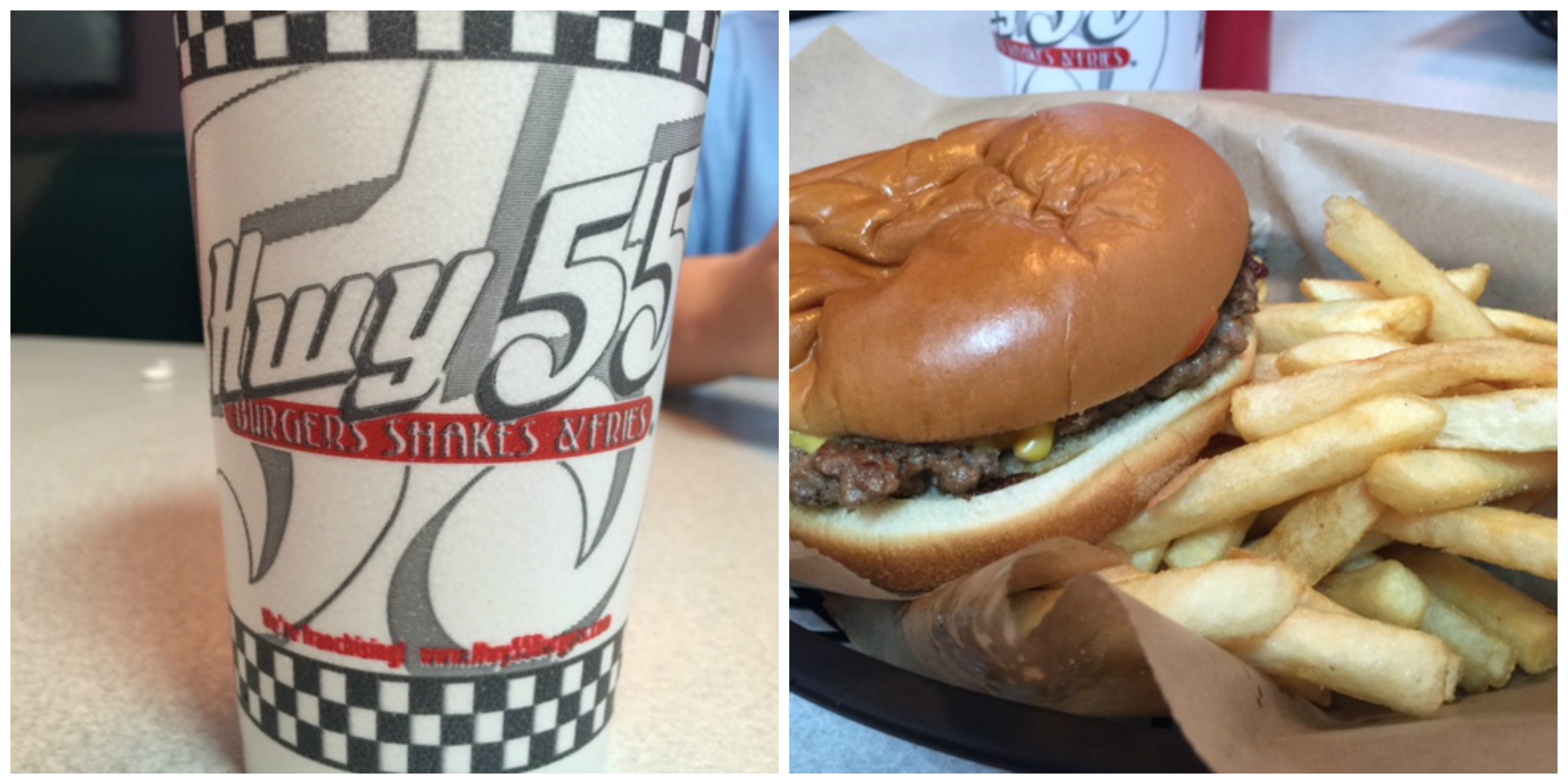 After lunch we were off to watch my nephew's basketball game. It is always entertaining to watch kids sports. Parents get angry, the coaches are out of control, and there are just some kids that you know are going to be trouble when they are older by watching how they play. I am proud to say that Christopher conducts himself very well! I think he was a little nervous to have extra people watching him this past weekend though, he usually is one of the stars on his team but this week they lost their game. I am just glad that I got to go and I hope to make another before the season is over!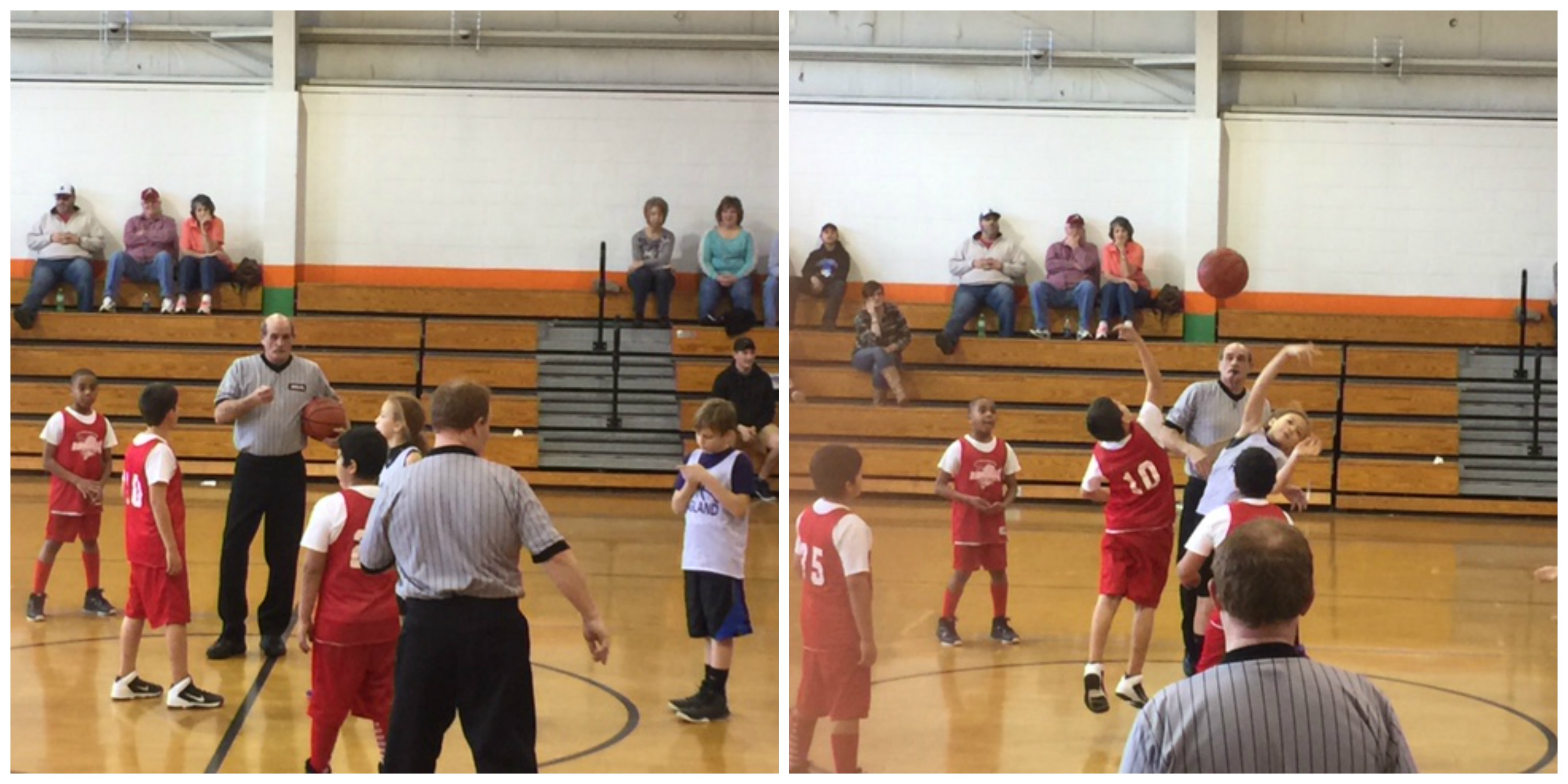 He's number 10 and was the starter of the game!
After the game, Chris and I decided to make a spontaneous trip to Gadsden since we were only 20 minutes away! We visited all the thrift shops there and then headed to Back Forty Brewery to grab a cold one. Back Forty is one of my favorite Alabama Breweries and I am so glad that we got to visit. It is such a cool space!
These doors!!!!
Chris got Truck Stop Honey and I got the Paw Paw's Peach Patch. So delicious!!! While we were there we noticed that they sold beer vinegar. I have got to scour Pinterest for some recipes for it because that sounds amazing!!!
On our way back to our house, we decided to order Papa Sal's for dinner. Papa Sal's is this cute mom and pop Italian Restaurant in Clay. They have great prices and delicious food! I ordered the cheese ravioli with a house salad. It comes with a piece of homemade bread as well. Their house dressing is freaking amazing and one of my favorite salads from any where!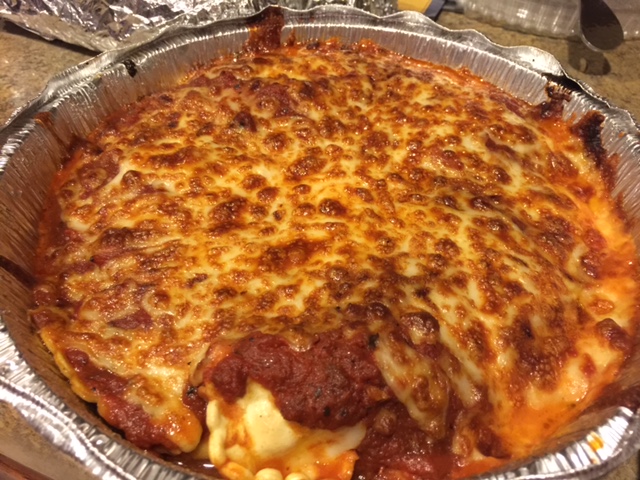 After dinner, we stayed up to see if our game systems we purchased that day had worked. They did!!! I wanted to catalog all of our games so we don't buy duplicates (we have done that several times already). I tried a few different apps and they all suck!!! Why isn't there a good one??? Anyone know of one? I wasted about 30 minutes trying to do this and got no where. Chris talked me in to playing a game instead so I decided to partake in some Scooby Doo gaming!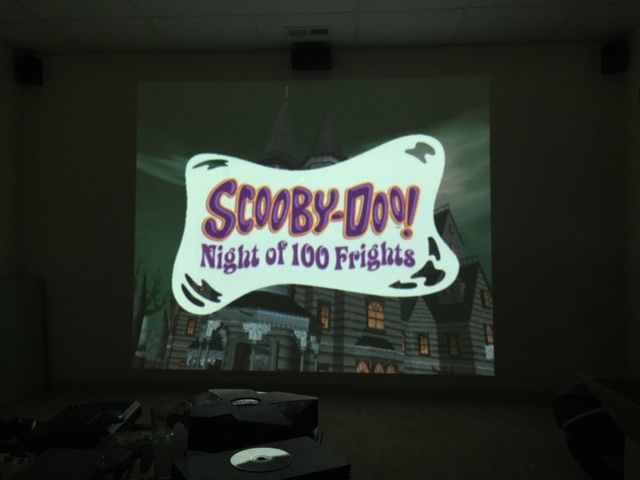 This one is so fun, but sort of hard! Why are all the cartoon games so damn hard?
Sunday morning I did some blog things, pursued Pinterest and meal planned. We then did our grocery shopping and I had lots of prepping to do for the week. We finally settled in to watch the super bowl but only lasted to after half time. I don't really care about either team but was pulling for the Seahawks. I felt the commercials and half time show were lackluster. I love Katy Perry, but it the half time show wasn't really anything special in my opinion until the very end with the flying star. I will say props to her for sticking to her true self. And I loved that Missy Elliot was there. My favorite commercial was Best Buds but I had already seen it on the spoiler that was going around on Twitter. The dog and horse get me every time!
In other news, my veggie spiralizer came in and I can't freaking wait to use it!!! I have a sesame zucchini recipe and brown buttered sweet potato recipe that I am going to try this week! You know I will be sharing if they are good!