Yanny or Laurel, anyone? Obviously it is Laurel, I am not an animal. It has been a week. Work is busy, adulting is hard, it has been rainy and gross, and I am ready for the weekend! I am not sure what we are doing this weekend, I am just glad to have a little break!
Favorite Moments: Chris's birthday was Monday. Every year, we each pick up two slices of cookie cake for each other's birthdays. Cookie cake is LIFE! We choose to do individual slices because there is zero self control (at least on my end) when it comes to cookie cake sitting around. It sucks when your birthday falls on a Monday, but this hopefully made it a little better!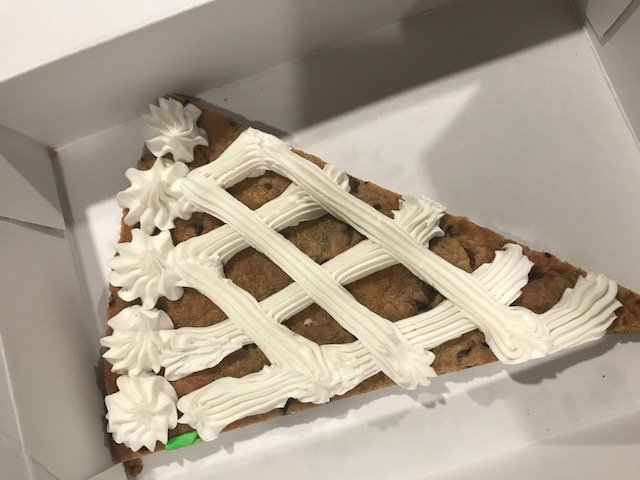 On Tuesday, my cube neighbor brought me beautiful hydrangeas. How sweet is she????? They still look like this today!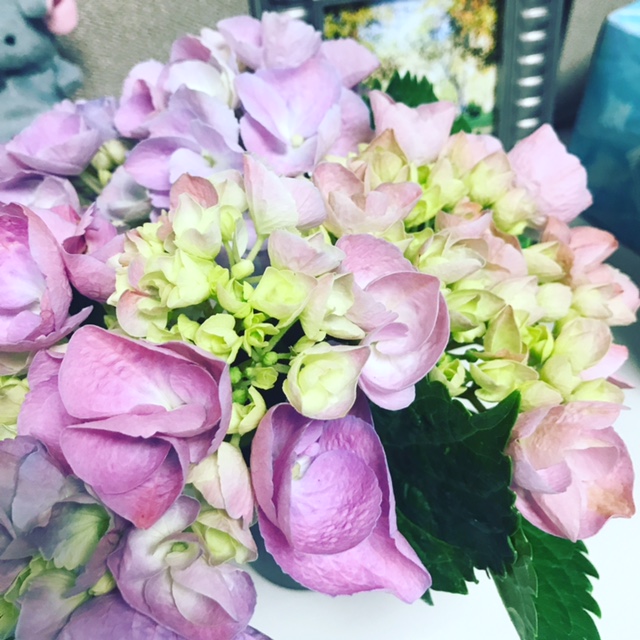 Laura and I hit up Urban Cookhouse on Wednesday for lunch. It is highly likely that I will order the Very Berry Salad with grilled turkey every. single. time. SO GOOD. What is it about salad from a restaurant that is so much better than one you can make at home?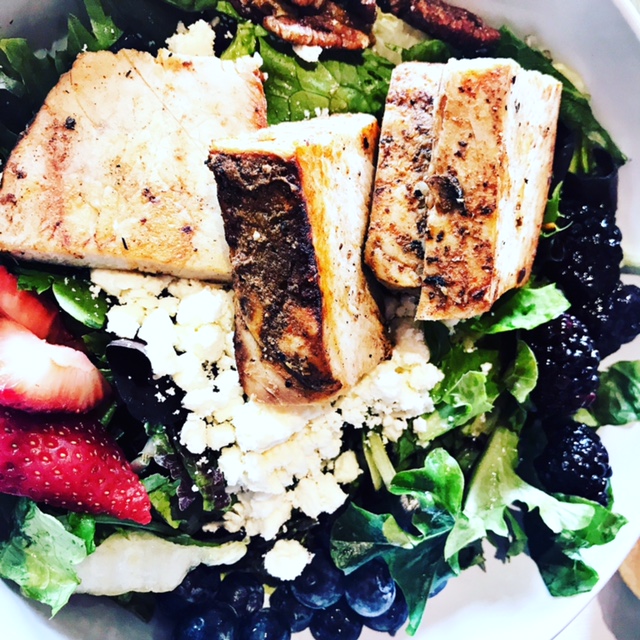 Laura brought me the cutest cup back from her trip to San Fran, and she got Zoe a super fun purple tshirt that received squeals when presented to her. I love coffee cups that are big enough to hold 12 ounces and some frothed milk 🙂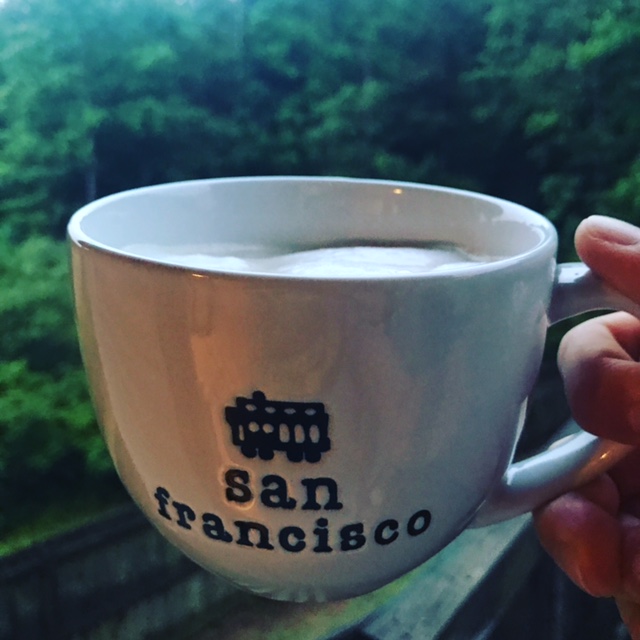 Zoe and I stopped for some frozen yogurt at Yogurt Mountain that afternoon. She was so excited when she saw all the different toppings and yogurt flavors. She kept pointing and saying "me me me me!!!!" She was more excited about her blueberries and nilla wafer than the actual yogurt itself. She loved sitting there though, she is such a people watcher. I am sure we will visit a few times this summer.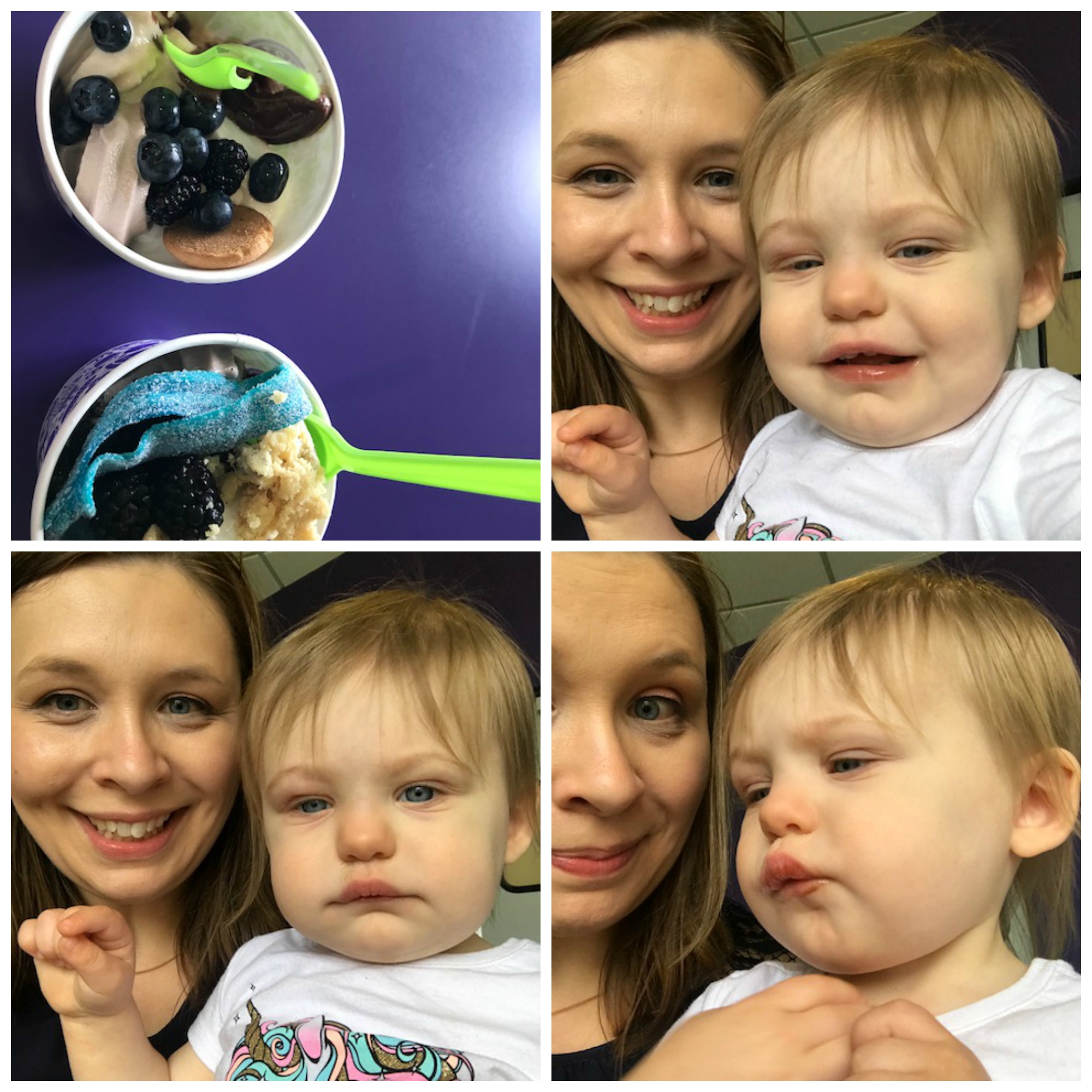 Her eye is a little swollen in these pictures, we had a doctors appointment to get it checked out. Silly allergies. 
Yesterday I had lunch at Farm Bowl with a friend. Having an acai bowl for lunch is seriously such a treat! I cant even tell  you how many times I laughed. So good for the soul.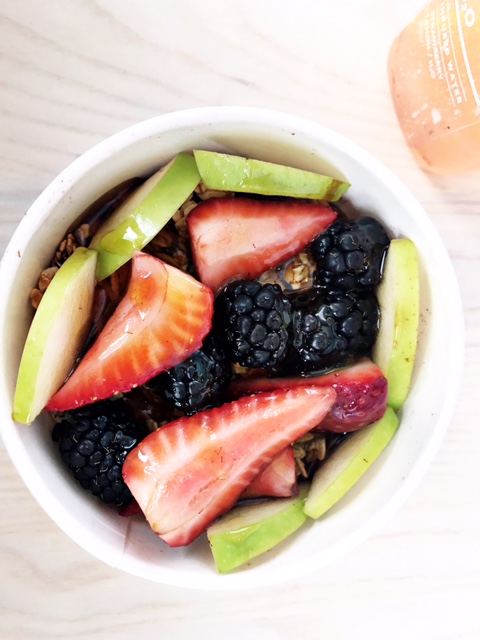 Favorite Recipe: How good does this sweet potato enchilada skillet look?
Favorite Lust: These double frayed jeans from the Loft are so cute on. I regret not purchasing them when I was there last week and might need to go back for them next time they are running a sale.
I really like the height of these wedges. They aren't very high at all, and the ankle strap is stretchy with no buckle. The gunmetal color would match so many things. I saw them at Macy's, but I know other places carry them also. Thoughts?
Favorite Funnies:
Linking up with Amanda. I hope you all have a wonderful weekend!