I looked at the calendar and I can't believe it, Zoe is eight months old today!!! What???? Didn't I just post her 7 month pictures? This week (and month) has just flown on by and August is already all up on us. School starts back up here next week, and Zoe also starts daycare. I have been in denial all week and on the verge of tears just about every five minutes soooo it's been an interesting one. I am not sure what our plans are this weekend. I know the backyard needs to be cut. At least I will get a good sweat in. What are your plans?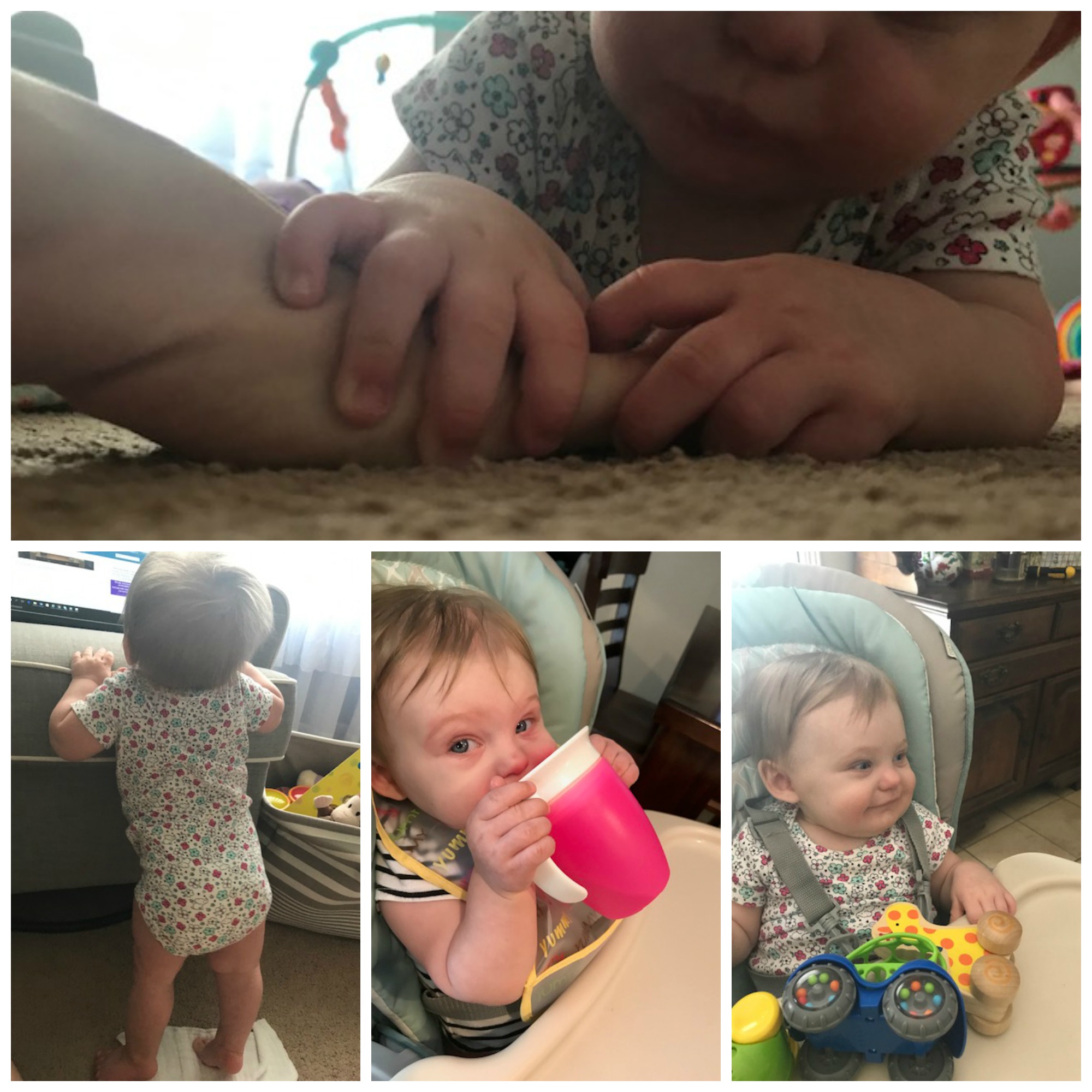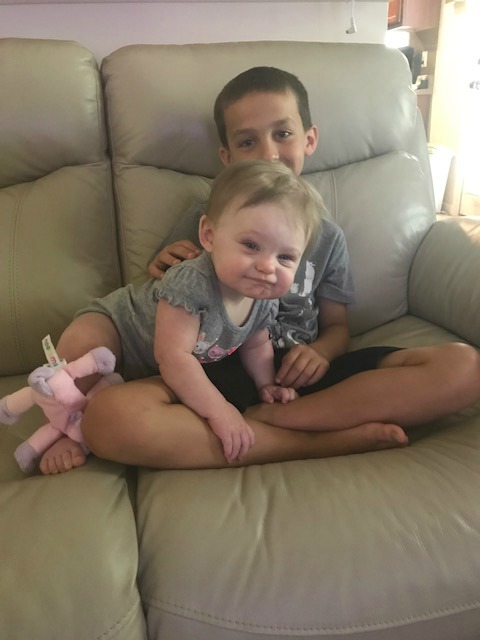 Favorite Moments: This week, Zoe started army crawling!!! She had started pulling up on things a week or two ago, and has mastered that skill as you can see from the evidence above. She's holding her bottles and sippy cups like a pro and basically all grown up now. We got to spend some time with two of her cousins this week, Zoe loves getting to hang out with them.
Favorite Delivery:I had won Kate's SOAK giveaway a few weeks ago, and my shoes came in this week! They are super comfortable and perfect for a hot summer day. I really like that they aren't completely flat and provide a little arch support. That is hard to find in a summer shoe. I love that these shoes are vegan, recyclable, eco-friendly and made right here in the good USA! You can find them on sale here. Kate had a code GREEN15 to save from their direct site. Not sure if it still works or not.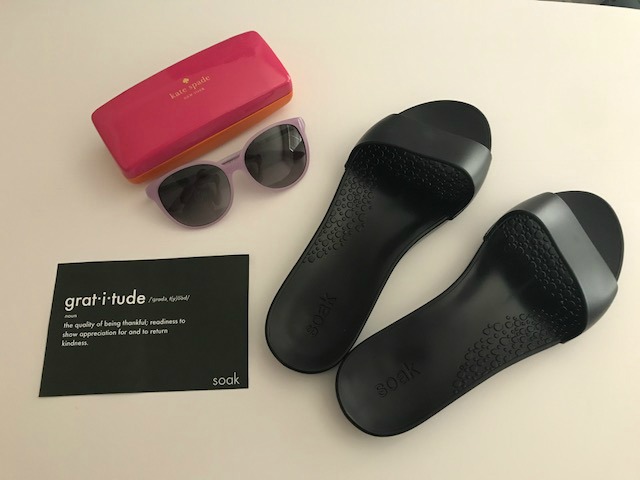 Favorite Recipe: These Zucchini Taco Roll Ups sounds fun! I am always looking for different recipes to switch things up in the kitchen while trying to stay healthy.
Favorite Funnies:
Linking up with Amanda. Have a great weekend!