Hey there Friday! We have Zoe's six month wellness visit today where she is expected to have another round of shots so send her all your hugs today. I think it might be harder on me than her. The look she gives me when she realizes I let these people hurt her breaks my heart in to a million pieces every time. Even though it is for her own good! What do you have going on this weekend? I am supposed to hang out with my mom and sister tomorrow for a little while. Can't wait to see them!
Favorite Moments: My mom came over yesterday for a little while just to hang out and spend time with Zoe and I. It was the best! We just chatted and played with Zoe and it was so good for my soul. Of course, a visit with grandma never goes without a little spoiling of Zoe. She got her several new outfits and some golden books!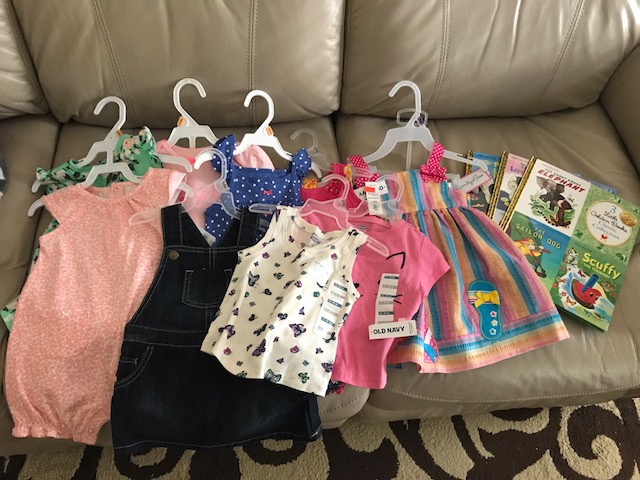 Zoe is at such a fun age right now and she has really been loving sitting up and exploring things from a new view. Her love for unicorns is seriously growing.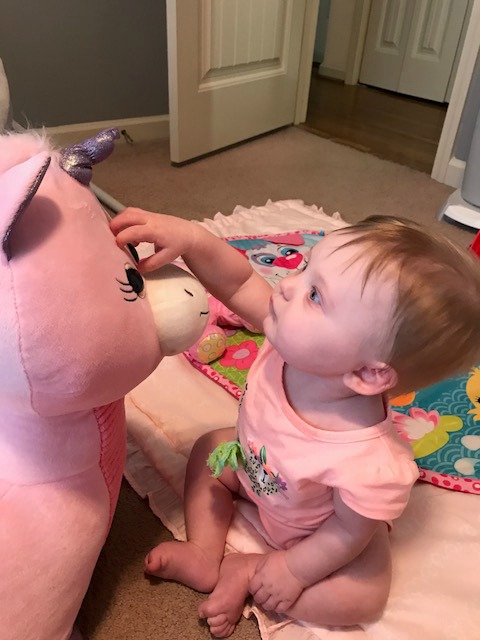 She has also learned how to open drawers. Lord help us!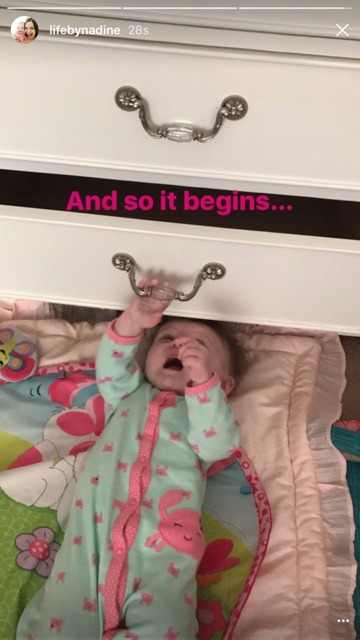 I have been chatting with one of my friends from way back in the day, and we are hopefully going to meet up sometime this summer! We haven't seen each other in years, gosh I want to say probably at least 10??? We met in high school, and she is the reason I went to University of West Georgia! She asked me if I had chosen a school yet and I told her I hadn't and she said…well if you went to UWG then we could be roommates. DONE! I didn't need to hear anything else, I didn't even tour the school before I committed. Anyways, Shelley started a Chloe and Isabel Boutique and I wanted to share with you guys if you are looking for any jewelry. They have such fun stuff and I love seeing others thrive in their businesses. Check out Shelley's shop and I can get you in contact with her if you have any questions. She is an amazing person!!! I may have to share some of our hilarious college stories some day.
Chloe and Isabel has some really gorgeous pieces. I have my eye on this….
And this bar necklace…..you know me and classic pieces!
Favorite Recipe: This Asian Chopped Chicken Salad recipe looks amazing, right??? Bonus for being Whole 30 approved! I am not officially doing Whole 30 Right now, but I am trying to stay mostly paleo during the week.
Favorite Workout: You guys….I think I am back. Like for real this time. And I am loving the Popsugar Fitness workouts, my usual go to. I did a killer 30 minute cardio burn earlier this week and plan to get this arm workout in today!
Favorite Funnies:
Linking up with Amanda!!! I hope you all have a wonderful weekend!