Ahhhh yes. That awesome feeling you get when it is the Friday of a long weekend!!! Hallelujah for that, am I right??? We don't have a ton of things on the agenda this weekend, and that is how I like it. You never know what you might get in to.  I know one thing is certain, the grass needs to be cut! Every two weeks it is like an emergency jungle situation it seems. Good cardio. The only kind I am getting in these days haha.
Someone decided that she likes to sit up all on her own for long periods of time. So much so that she can now sit on her unicorn stool, which she highly approves of and is obsessed with.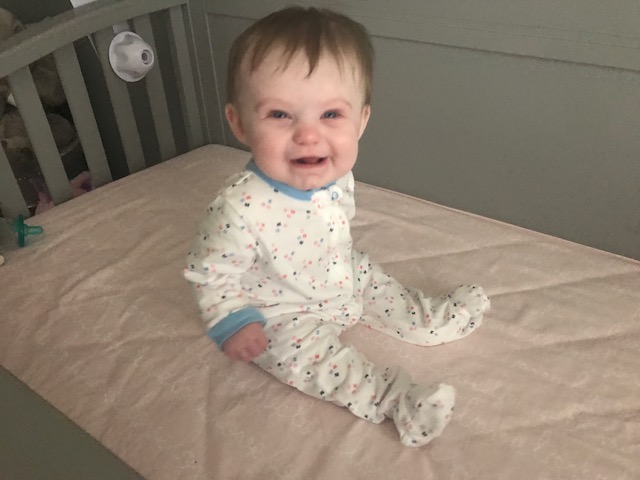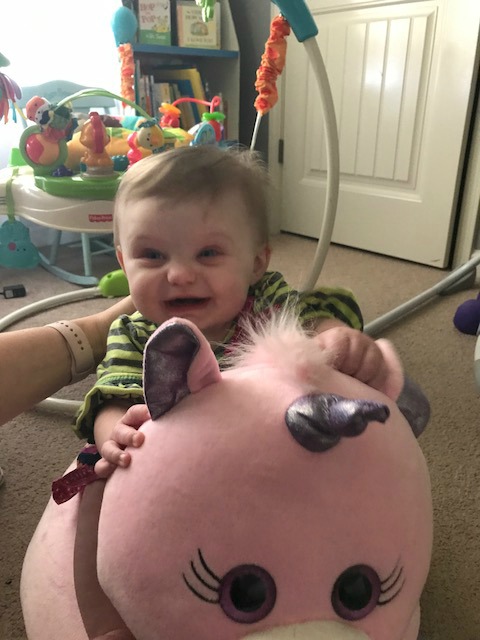 Also happening this weekend? Zoe will be starting on solids. Stop it! I know! I cant believe it either. I picked up a few cups and two purees this week. Chris and I talked it over and we are sort of going to do a baby led weaning crossover approach to eating. I grabbed the purees just in case. And I want to start her on straw and 360 cups over sippy cups, since supposedly they are better for dental purposes. We shall see how all that goes!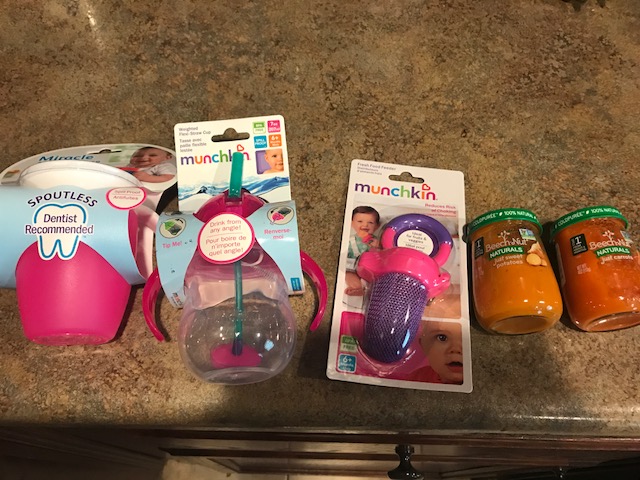 Our Keurig died this week. It was a sad three days with no coffee. I made lots of green tea and pretended that it had all the caffeine I needed. Chris came home with this beauty last night. Needless to say we are both two cups in already this morning!  We had our old Keurig for about seven years, so I say we had a pretty good run. It was used multiple times every single day.
Favorite Recipe: This looks like a good, low carb option for a weeknight dinner!
Favorites from Nordstrom Half Yearly Sale:
This tank is so cute and what a great buy!
This Madewell dress!
This ruffle front tank is perfect alone or under cardigans/jackets for fall winter. For less than $30 it is a great staple piece!
How fun would this peplum top be for date night?
These tshirts that I wanted to try are under $20 right now! Great staple pieces!
What do you have your eye on for the sale? There is just so much to look at it gets overwhelming!
Favorite Funnies:
Truth…
Seriously though, who doesn't like Space Jam???????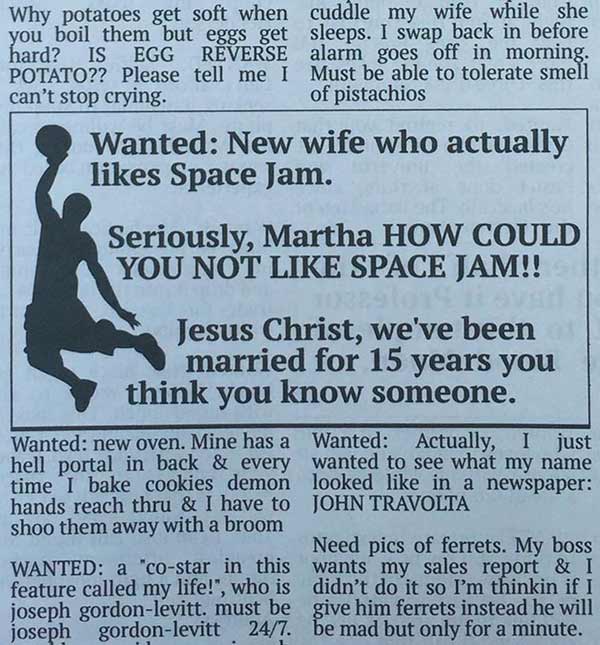 The United jokes are still making me laugh….
Linking up with Amanda,  I hope you all have a fabulous weekend!