Today is my last day of leave. I cannot believe how fast this time has gone. I can't tell you how many times I have cried over the last several weeks knowing that this day would come and I would have to go back to work and be away from Zoe. Up until this point, I haven't been away from her for a single moment so Monday morning is going to be really really hard!!! Luckily, my boss is awesome and very understanding and he is going to let me work from home a few days a week until we get off the daycare waiting list. But Monday morning and a few days a week I will have to leave Zoe and go into the office. So I am going to soak up every moment of today and this weekend before the tears come Monday morning.
Favorite Moment: Getting to see how much Zoe grows and develops each day is the coolest!!! Last night we were hanging out in her chair and she starting touching the toys that I was holding in front of her. And then she actually turned a page in her book!!! Such a proud mommy moment over here!!!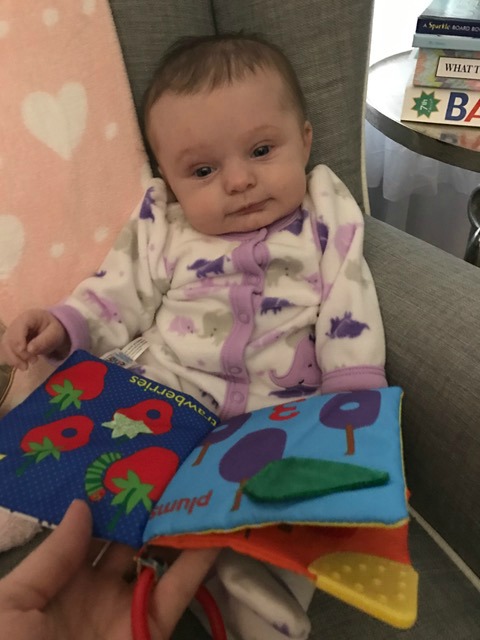 Clearly all that learning was exhausting though, this was her about five minutes later…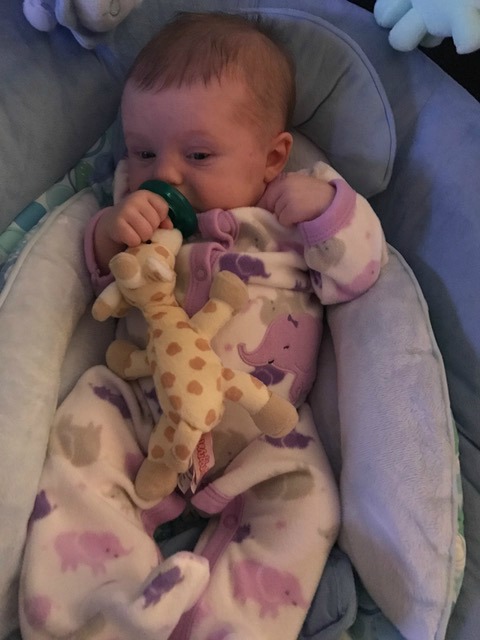 Another favorite moment? How excited Mac was when Zoe and I picked him up from the groomers yesterday. He doesn't look like a crazy homeless man anymore…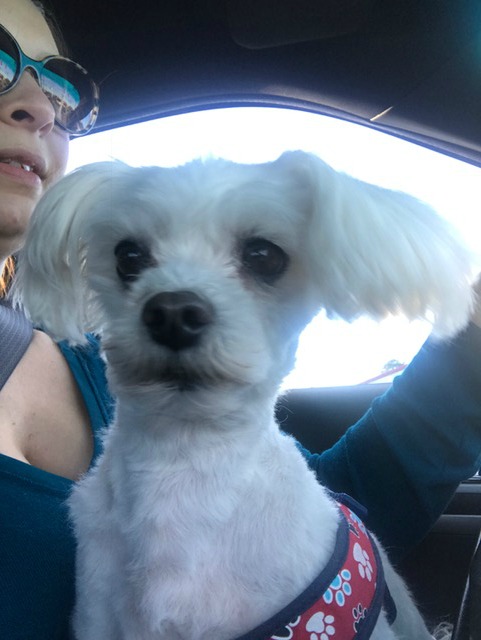 Favorite Recipe: Breakfast is the hardest meal for me. I want to eat healthy, so all the good breakfast foods are out. I am not eating any grains right now so that takes out even more options. I hate eggs. Hate them. So it doesn't leave a lot of options left. This week I have been roasting butternut squash for breakfast. It might sound weird for breakfast, but it is delicious! I just cut them up into cubes pieces, toss in olive oil and sprinkle with salt and pepper. I cook them at 400 for 30 minutes. Delicious!!!!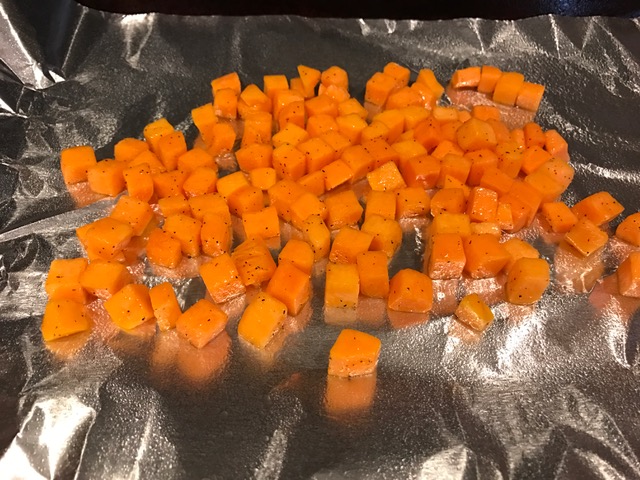 Favorite Lust: I saw this chair at Target when I was shopping with my mom this week. It is on sale for $30 off and it would be so cute in my office!!! I really liked where the back is positioned to. I am an odd bird and I like to sit straight up, I hate chairs that force you to lean back. How cute is this?
Favorite Funnies:
Linking up with Amanda. I hope you all have a great weekend!